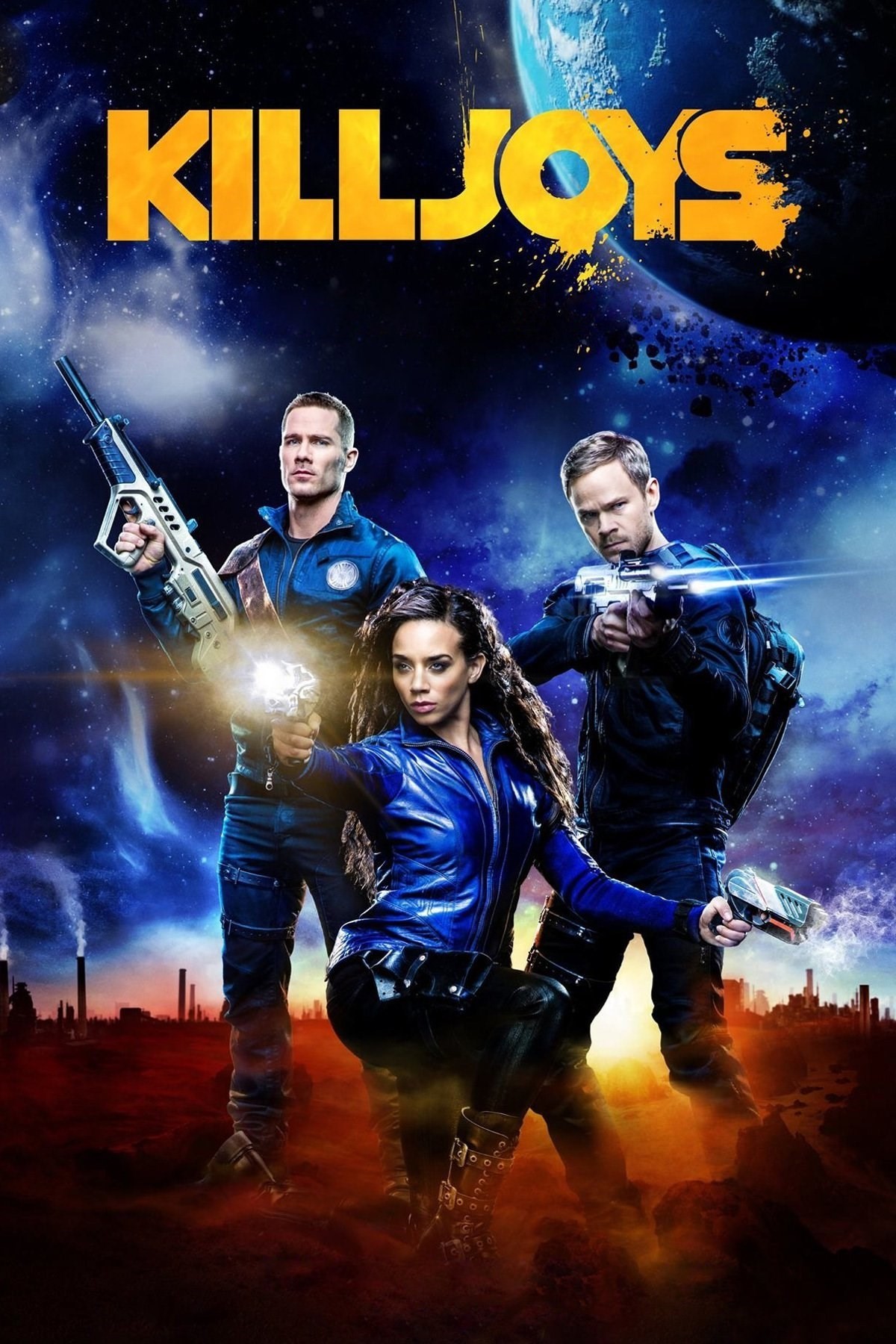 Futuristic space bounty hunters, anyone? Well, Killjoys is a rather strange name for what can at best be described as space bounty hunters, but you'll have to admit it kind of sounds exciting. The series is about a trio of bounty hunters who appear to be the Wild West's equivalent of hard living, scrappy looking tough guys. D'avin, John, and Dutch take on numerous interplanetary missions during each episode in a bid to capture deadly criminals hiding out in distant star systems. Above all, they have also sworn to remain impartial during an interplanetary, class war which is threatening to destroy the existence of the Quad. As with any modern day series, there is a backstory that slowly unfolds. This show could only live on Syfy.
If science fiction is your thing, then you'll certainly want to watch Killjoys. Here is how you can watch killjoys online for free and even live!
The Official SyFy App and Website
The first place to hit up in your mission would be SyFy's official website i.e. Syfy.com. You'll find just about every episode and even a live stream of the channel. The other thing you could do is to download the Syfy app for your Android or iOS device. Once the app has been downloaded and installed you can stream Killjoys online for free and even re-runs. Though the one catch you should be aware of is that you'll need to be a subscriber to Syfy via your cable service provider. If you're not try bugging friends and family but if that does not work for you too then there are a few other options.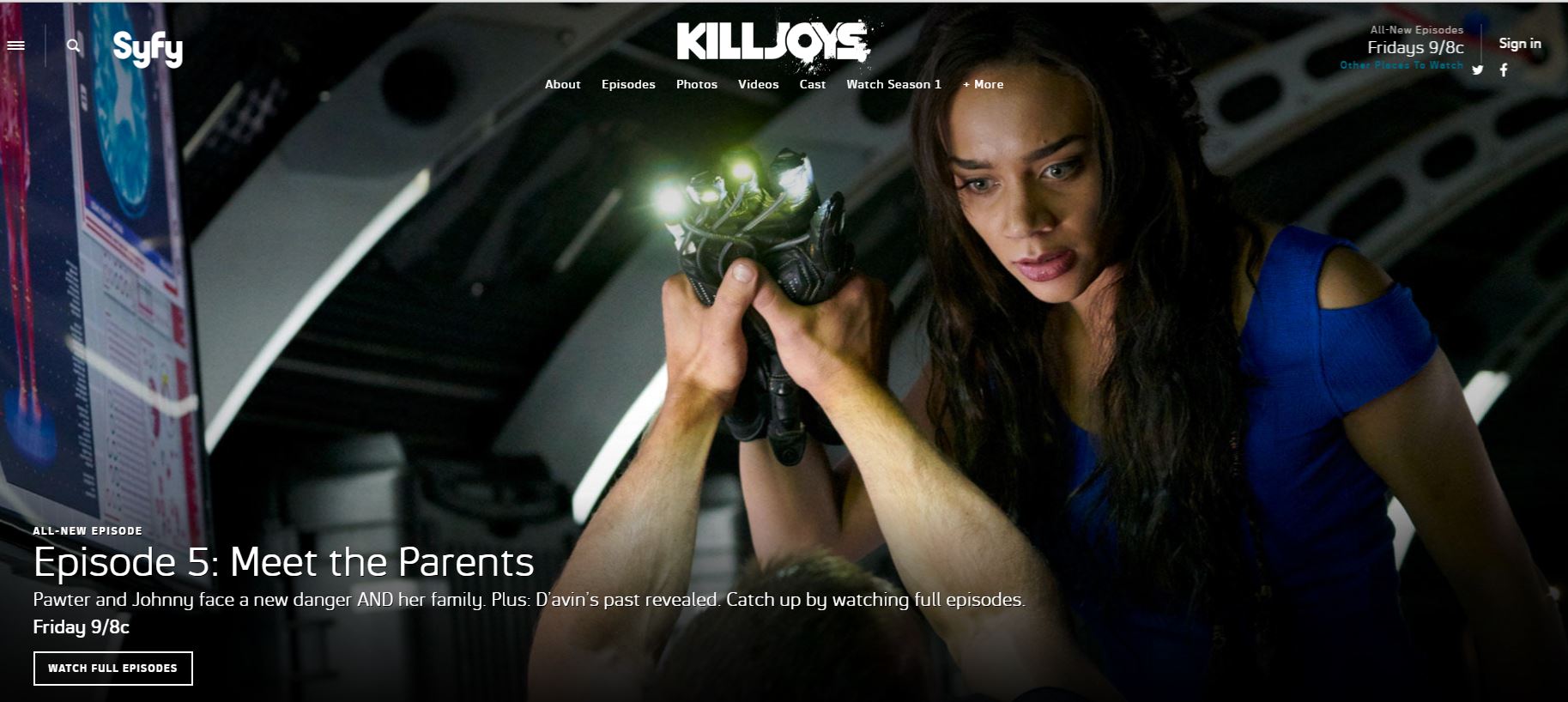 Stream Killjoys Live via Sling TV
Thinking of cutting the proverbial cord and streaming all your favorite channels on the go? Well if you have then Sling TV is a service you should subscribe to right away. The Sling TV app for your iOS, Android, Apple TV and Chromecast services allow you to stream dozens of channels directly to your device and on the go. The same is true for SyFy, which is the home of Killjoys. Once you are a subscriber, you can stream Killjoys 24/7 on any device of your choice.
However, to start streaming SyFy, you'll need to subscribe to Sling TV's 'Sling Blue' package for $25. But you also get access to 40+ channels including TNT, TBS, BET and Nick Jr.
Can I Watch Killjoys on Netflix, Amazon Prime and Hulu?
Yes, you can. Killjoys is available for download on Amazon Prime for $2.99 a pop. On Hulu, we were only able to find season one. So, unless you've not watched season one, Hulu is not exactly the best choice. However, Amazon Prime while having the latest episodes works out to be pretty darn expensive. So, we'd ask that you avoid it unless you've got money to burn!
Netflix does not have Killjoys at the moment in their streaming catalog.
Caution: Avoid illegal streaming and torrent websites
We are aware of numerous illegal streaming websites from where you can stream SyFy for free and torrent sites that allow you to download episodes of Killjoy. However, using these sites is a criminal offense and could get you a few years in the slammer! And trust us it ain't no joy being in prison.