The National Geographic Channel is also referred to as Nat Geo and is owned by 21st Century Fox and National Geographic Society. National Geographic mostly broadcasts non-fiction programs produced for the channel as well as by other companies. However, like the Discovery Channel, there are documentaries, features, science programs, history, nature and some pseudo-scientific stuff. Our favorites happen to be The Dog Whisperer and Genius, but you'd probably be more into something less pseudo-scientific.
Last year's statics put the National Geographic channel in 86,144,000 homes across the United States. With so many of us watching National Geographic we still have a problem passing the GED! That said if you're still studying for your GED or have an IQ of over 150 and still want to stream the National Geographic channel live and free online then below is how you go about doing it.
Stream the National Geographic Channel Live Via the Official App
The National Geographic Channel wants to make sure that everyone benefits from the type of education that they pride themselves on providing. The official website amongst other things gives you the chance to stream the channel live and free complete with commercials. However, to benefit from this so-called free live streaming service you'll need to be an active subscriber to the National Geographic channel via your cable service provider. If you're not a subscriber and can't borrow anybody's credentials, then the official option is useless, to say the least.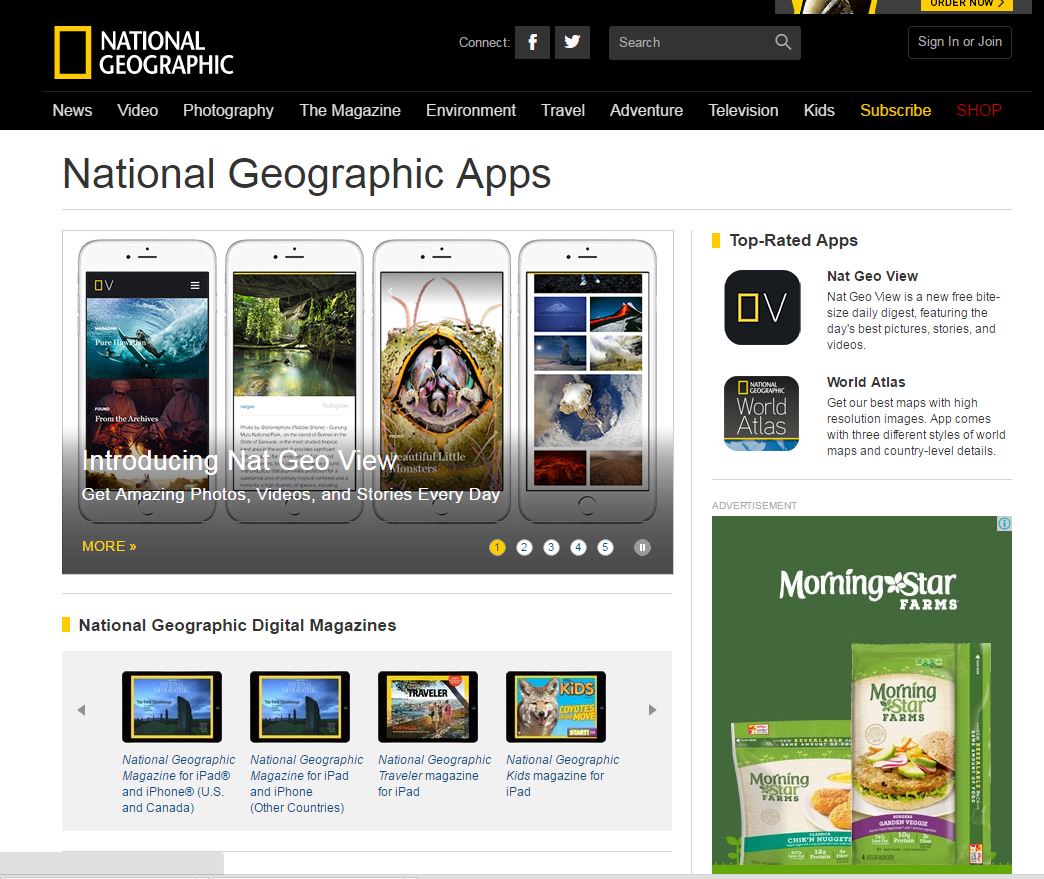 Watch National Geographic Channel Live via Sling TV
Sling TV has grown immensely over the years probably because an increasing number of people find regular cable subscriptions to be unreliable. Also, portable devices like iPads, smartphones, and even smaller laptops have meant that people expect to stream on the go. Sling TV is like having an ultra-powerful yet cost effective cable service on your mobile device. Just subscribe to Sling TV, download the app for your respective device and start streaming National Geographic channel live along with Spike, Polaris and TruTV as well.
If your goal is to watch National Geographic on your mobile device, make sure to choose the All Channels package for $40 a month. However, you will be treated to dozens of other great channels as part of the package.
Head over there now to check it out and sign up for the free seven day trial.
Live Stream National Geographic with fuboTV
Want to be able to watch your favorite wild animals while on the go? Well fuboTV will help you do just that and that too from any device. The service live streams dozens of networks including National Geographic or NatGeo as its called. However, their pricing is a little strange with the first month being a mere $19.99 while subsequent months costing $44.99. Though its still a lot better and cheaper than regular cable. We urge you to try out their free trial by clicking below.
Stream National Geographic via the PlayStation Vue
The PlayStation Vue is a major venture by Sony and competes directly with Sling TV. However, with the Vue, if you want to stream National Geographic live you'll have to choose the Core package which is $40 a month exactly what Sling TV will cost. The one added advantage of the Vue is that it is compatible with the PlayStation 4. But if you don't have the PlayStation 4 the kicker is that you can only stream via trusted internet connection something which you don't have to worry about with Sling TV. With Sling TV $40 buys you many more channels than the Vue. It is, for this reason, we have always swung in favor of Sling TV.
Are there any other places where I can watch National Geographic Channel programming online?
You can find a few programs on YouTube for free; you can also check out Amazon Prime and Hulu. However, keep in mind that you'll not find the latest episodes or season. Plus other than YouTube, both Hulu and Prime are not free!
Last Updated on by Exstreamist