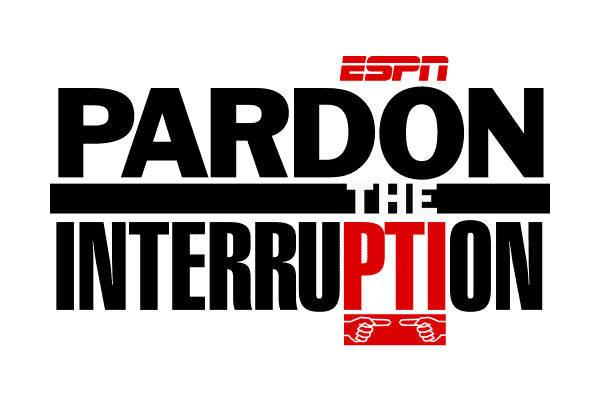 Pardon the Interruption debuted back in 2001 and has since been aired daily at 5:30 p.m EST on ESPN. The show is also repeated across a number of sister outlets i.e. TSN, XM, ESPN America, etc. Pardon the Interruption started its life as a Sunday evening show but that time slot was short lived. The show is hosted by Michael Wilbon and Tony Kornheiser who frequently argue over the day's top sports stories in addition to politics. Aired live from Washington, D.C. and interestingly both hosts of the show wrote for The Washington Post. Tony Reali is the show's local statistician who is nicknamed "Stat Boy" and now a co-host.
If you want to catch up on the latest happenings in the world of sports, then it can't get more interesting than Pardon the Interruption. Below we look at how you can stream Pardon The Interruption live online for free.
Watch Pardon the Interruption Online Using the Official ESPN App
The ESPN app allows subscribers to live stream ESPN, including Pardon the Interruption when it airs at 5:30 pm EST. However, the app is only for subscribers and though it does a decent job of streaming the channel live it's not the ideal cord cutter solution. If anything it tries to tie you down with a subscription even if you don't have a television. That said the app is available for iOS, Android, and Windows devices.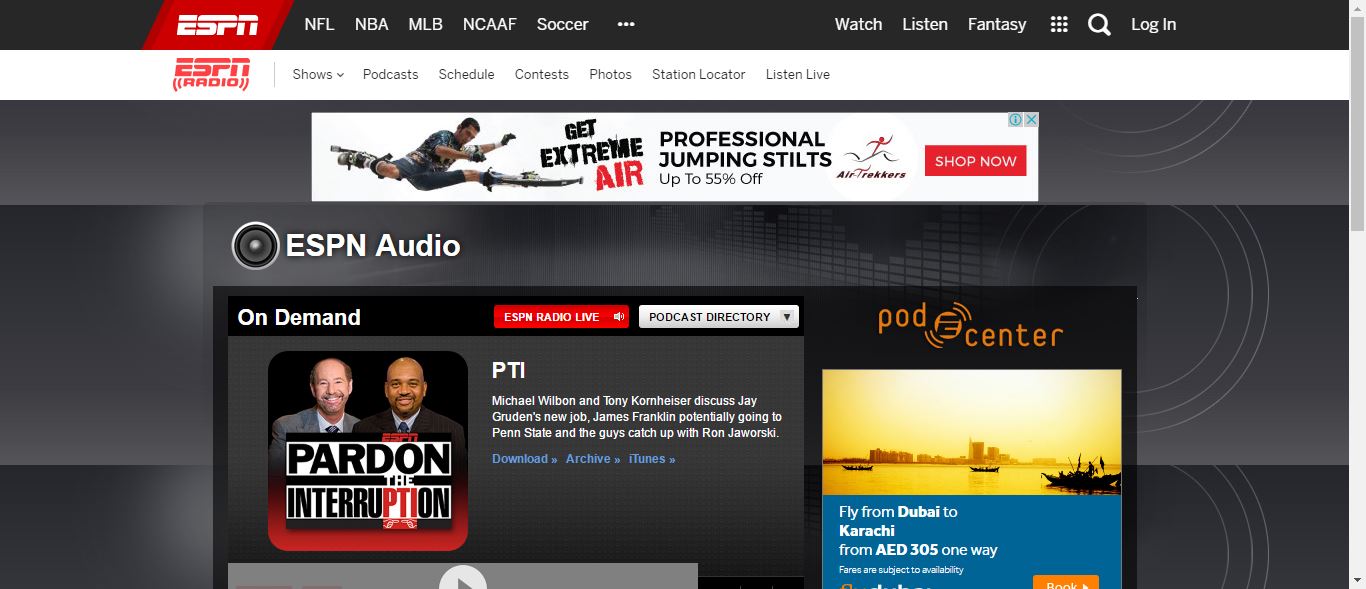 Live Stream Pardon the Interruption Online with Sling TV
When you want to watch ESPN on the go, you can't go wrong with Sling TV. Whether you're a fan of Pardon the Interruption, NBA, MLB or WNBA, the ability to stream ESPN live is a life saver. Plus, with Sling TV's basic subscription starting at $20 a month and including ESPN along with Fox Sports and numerous entertainment channels like AMC and Syfy, etc. you'll remain entertained regardless of where you are.
Streaming Pardon the Interruption on Netflix, Hulu, and Amazon
Netflix and Hulu does not have Pardon the Interruption, and there is no chance of these services offering the show anytime soon. It goes without saying that either service has zero ESPN content!
Amazon may have a bit of ESPN's content, but here too you'll be out of luck. Pardon the Interruption is not available for download or on DVD for that matter.
Watch Pardon the Interruption with the PlayStation Vue
The PlayStation Vue is similar to Sling TV. The only difference is perhaps that the PS Vue is slightly more expensive starting at $40 a month. The service is also a bit limited because you're tied down to your home's internet for some channels. That said the service does stream ESPN 1&2 live so you'll be able to catch Pardon the Interruption when it airs on your Xbox One, iOS, Android, and Chromecast device.
Other Methods of Streaming Pardon the Interruption for Free
We'd strongly advise that you don't go searching around for free handouts over the internet. The reason being that most if not all free streaming is illegal and could land you uninterrupted prison time! That said you should find it for free on YouTube but as a recorded podcast.