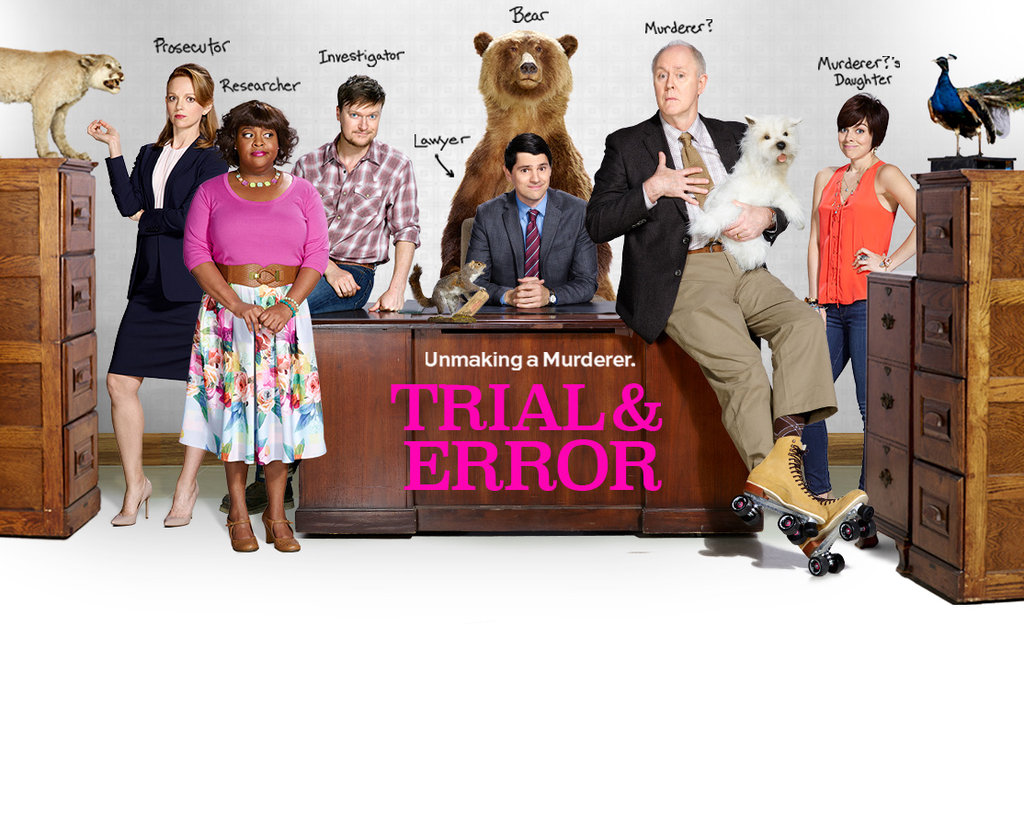 Over the years there have been many great legal dramas like Matlock which may have made some people laugh but most didn't. However, Trial and Error is a legal drama with NBC's intent of making people laugh not at the legal system but more at the lawyers, their clients, and judges. The story centers around Josh Simon played by Nicholas D'Agosto, a New York lawyer who heads over to a small southern town for the biggest case in his career. His job, something which he has already chosen to accept is to defend an eccentric professor accused of killing his wife. Josh then locates his practice to a small office behind a strange looking taxidermy shop and is introduced to his team of misfits. If anything, winning his first big case is not going to as easy as he first thought!
If you've enjoyed comedies like Seinfeld, then you'll probably want to watch this one too. Below we get into how you can stream NBC's Trial and Error online for free.
Watch Trial and Error Online Using the Official NBC App and or Website
The official NBC app and website has all the episodes of Trial and Error available for streaming. However, there is no dodging the commercials, which seem to have increased exponentially. That said the beauty of streaming online is that you can simply switch to playing 'Pokémon Go' in the meantime. However, the only way to stream Trial and Error online and officially is if you are a subscriber to the channel via your cable service provider. If you're not a subscriber, then the official route is not for you.
Live Stream Trial and Error Online with Sling TV
Sling TV streams live TV channels to your mobile or desktop computer. The service streams a host of channels including NBC, which means that you'll be able to stream Trial and Error whenever it airs on the channel just as you would with regular cable television. However, Trial and Error fans will need to subscribe to the 'Blue' package for $25 a month. That said in addition to NBC; subscribers can stream AMC, Syfy, Bravo, NatGeo, etc.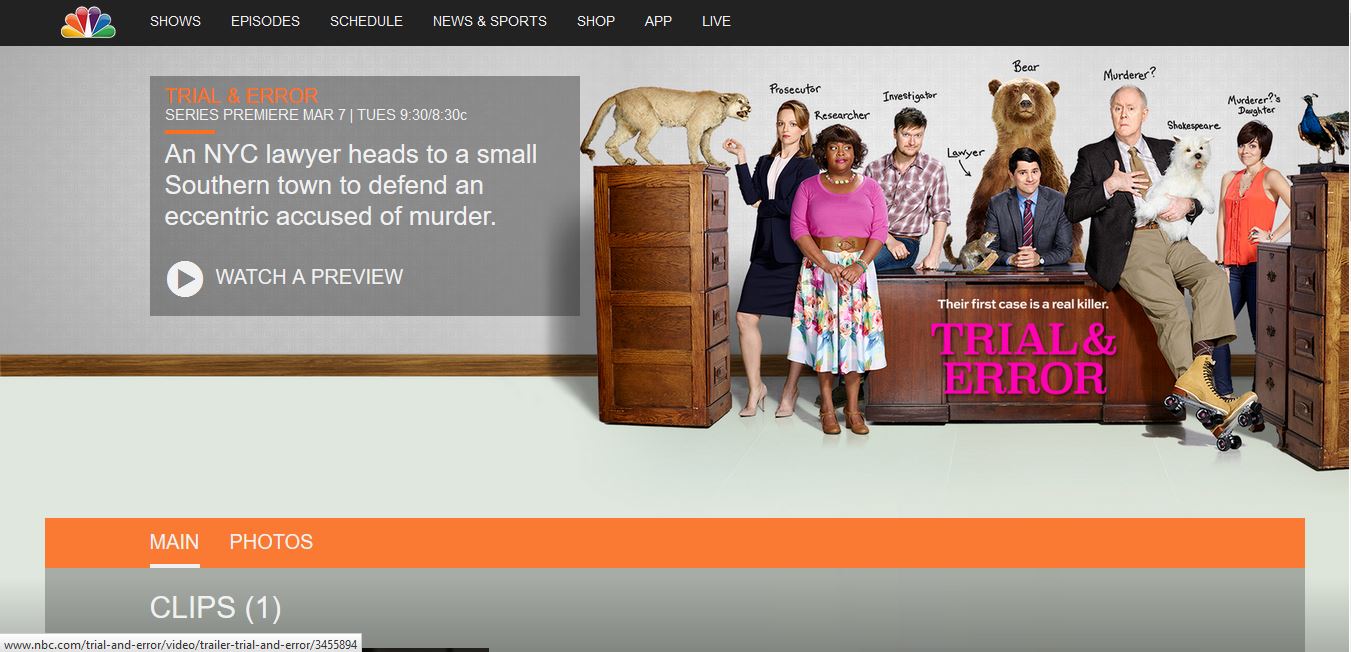 Stream Trial and Error with AT&T TV NOW
AT&T TV NOW is another live streaming service but this time by AT&T. While the service streams dozens of channels live, to your mobile device (iPads, iPhone, Android devices), at $35 a month for the 'Live a Little' package, some people may think it's a bit expensive. That said since AT&T is throwing in free data, for all AT&T TV NOW subscribers, it means that you'll not be charged for data consumed when streaming via the service making it still a good deal. So, you'll for all intents and purposes will be able to stream NBC and Trial and Error online all day long and not have to worry about data consumption. Below is a link you can use to give the service a free spin for a week!
>>Get a Seven Day Free Trial to AT&T TV NOW<<
Streaming Trial and Error on Netflix, Hulu, and Amazon
Netflix should get all episodes of NBC's Trial and Error sooner than latter mainly because the service already has many NBC shows. That said we'll only know for sure once the series airs.
Hulu usually gets a fresh episode of an NBC show the next day after it's aired on cable. So, we reckon this isn't going to change with Trial and Error. We guess if you're a Hulu subscriber it's time to pop open the Champaign!
If you want to download episodes of Trial and Error, then Amazon Prime should have them in HD. However, you'll be looking at paying around $2.99 an episode and probably need to wait a few days for a new episode to appear.
https://www.youtube.com/watch?v=2N2BOHUOmIs
Other Methods of Streaming Trial and Error Online for Free
Well, there are no legal free methods, and we should probably say that it's best to avoid illegal methods. If anything it's not worth saving a few bucks to risk going to jail especially if your attorney is anything like Josh Simon.