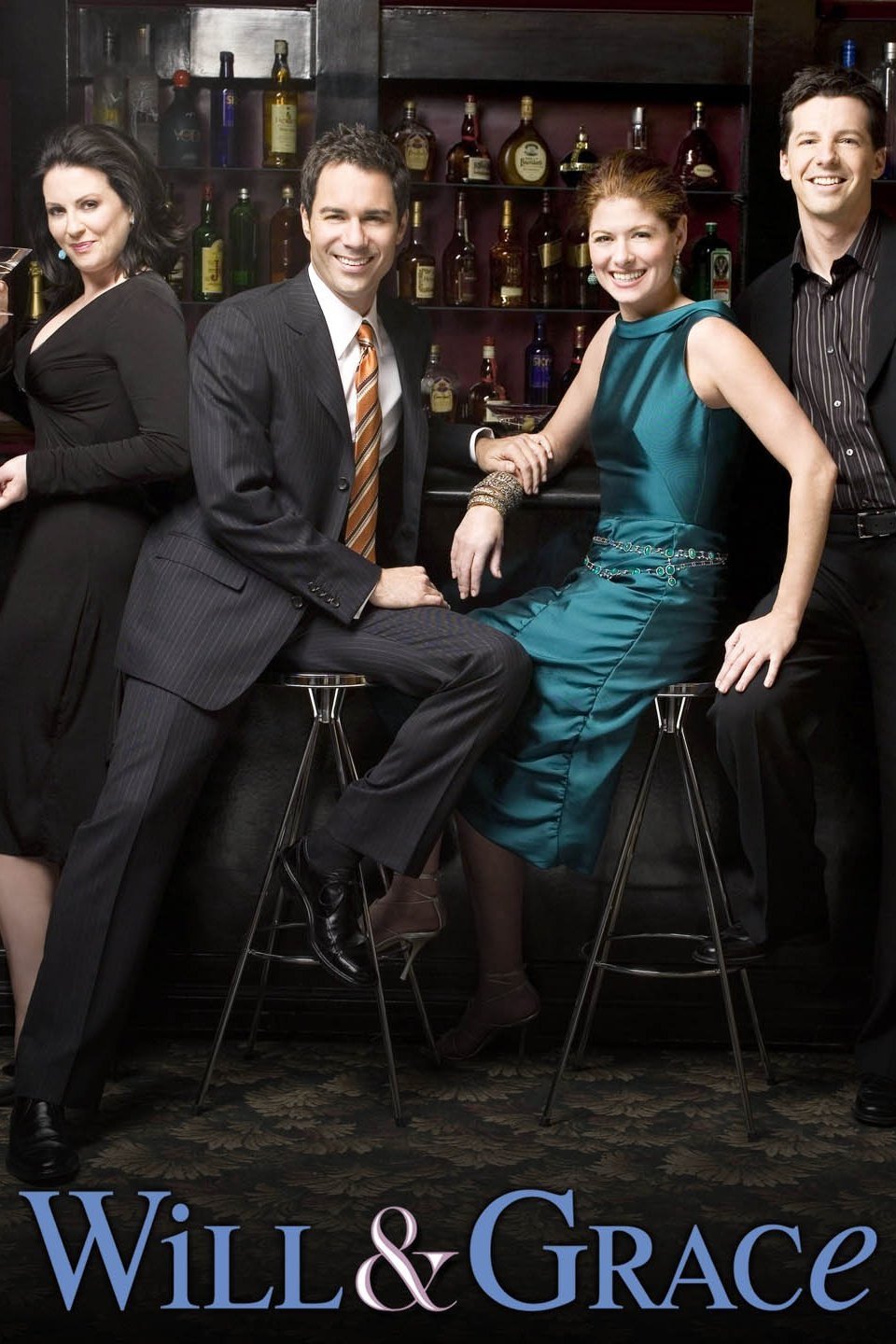 Will & Grace was an incredibly popular sitcom created by David Kohan and Max Mutchinick. It centered around the relationship between a gay lawyer Will Truman, and Grace who is a straight interior designer. It was broadcast starting in 1998 and lasted till 2006 for eight seasons. It was considered one of the most successful shows with gay characters. However, there were rumors of the show being revived for a ninth season starting in late 2016 with a 10-minute segment urging everyone to vote. After that reunion, NBC has announced that the show has been revived for a ninth season which will consist of ten episodes. Later the episodes were increased to a total of 12.
Fans of the show now no longer need to hang around at home to watch it because since 2006 we have been blessed with smartphones and larger screens. Below is how you can stream Will & Grace online.
Watch Will & Grace Live with AT&T TV NOW
AT&T TV NOW is another live streaming service, but this one is owned by AT&T. AT&T also throws in free streaming so you can watch Will & Grace, as well as other shows 24/7 or until your device runs out of juice! Without a worry in the world, you can try their service FREE here for seven days. Though NBC is included in their service bundles which consists of close to a hundred channels with its basic $35 package. Also, like all self-respecting live streaming services, the app ensures that you can stream on the go! Try the service for free via the button below.
Live Stream Will & Grace Online with Sling TV
Sling TV is a live streaming service which means that you'll be able to live stream NBC and shows like Will & Grace online. The Sling TV app for all popular devices like iPhones means that you'll be able to stream on the go. So, unlike back when you were in college, it's possible to stream Will & Grace even while putting in some over time and that too without the boss finding out. Also starting at $20 a month, you get to stream other popular shows too like The Walking Dead, The American West, Dirty Dancing, etc. Click on the button below to try out the service for free.
Watch Will & Grace Online Using the Official NBC App and Website
All NBC shows including Will & Grace can be live streamed via their official website and app. The official website and app give subscribers access to the past and present episodes of the show. Plus, the app means that you'll be able to stream on the go. Though if you're not a cable subscriber the NBC app or the website will not be of any help, but there are other options worth considering as we'll discuss below.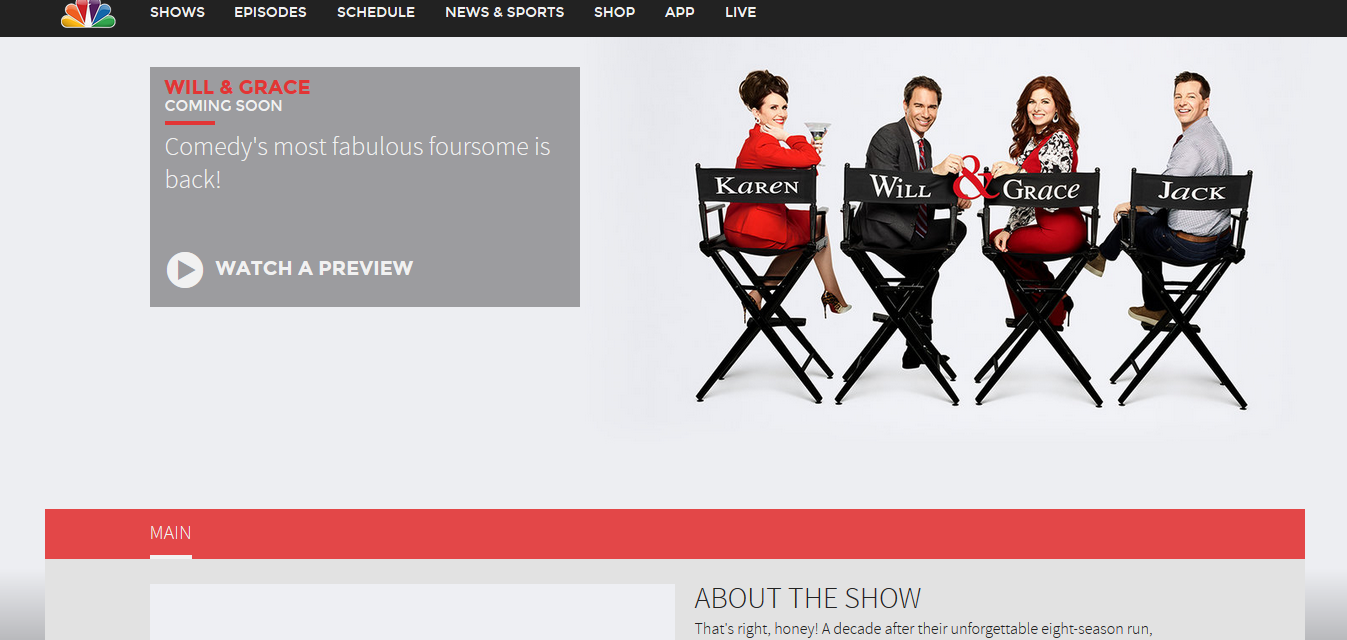 Streaming Will & Grace on Netflix, Hulu, and Amazon
Netflix subscribers will not be able to stream episodes of Will & Grace online. The reason being that NBC partially owns its biggest rival i.e. Hulu. So, Hulu will have all the episodes of Will & Grace similar to all other NBC shows. That should certainly put a smile on the faces of Hulu subscribers!
Fans of Will & Grace with some extra dough in their pockets can download episodes of the show in HD. Amazon Prime will most likely have episodes available for download at $2.99 and if you're patient enough, the entire season can be downloaded for a slightly discounted price when it ends.
https://www.youtube.com/watch?v=wDe934lJlqY
Other Methods of Streaming Will & Grace Online for Free
Illegal streaming methods are something we strongly advise against. If its free there is a good chance that the stream is illegal and probably originates from Russia or China, so the guys running the stream will not be prosecuted in the US. Though you certainly will which is why illegal streams are a bad idea!