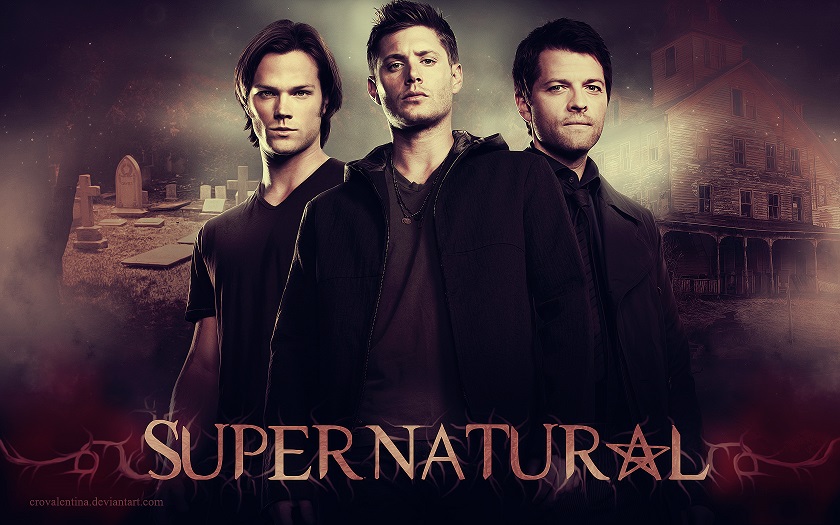 Supernatural, one of the longest running shows on The CW (take this for example, when it originally started airing, the network was called The WB), is now in the double digits when talking about the number of seasons it has aired thus far.
The fantasy horror series has been a smash hit with audiences and critics alike, which explain why Supernatural has been airing for so long, so to answer your immediate question as to whether or not there will be another season of Supernatural, the answer is yes.
So what's the show about for those looking to dip your toes into the water? Supernatural follows two brothers in their endless quest to rid the world of horrible monsters such as ghosts, demons, monsters and more. You can get a recap of each Supernatural season here.
While some of the more heavy-handed reviews have been pretty negative about Supernatural, the overwhelming positivety has come from a passionate fan base who show up for each season and have turned Supernatural into a powerhouse of a series.
So if you're looking to get started by streaming Supernatural online, check out our breakdown below of the various ways you can do so:
Is Supernatural on Netflix?
Update 9/28/2015: The 10th season of Supernatural will be on Netflix October 7th!
Great news. Looking to get started streaming Supernatural? Netflix has you covered for at least the first several seasons. At the time this guide is being written, you can stream the first nine seasons of Supernatural online through Netflix. As for the later seasons? Netflix tends to premiere the most recent season of Supernatural a few weeks before the newest episodes air on television.
Is Supernatural on Hulu?
A little less amazing, but in some ways really relevant, you can stream the five most recent episodes of Supernatural on Hulu, giving you access to these episodes in case you were busy the week prior or just somehow missed out on watching it live.
Watch Supernatural Online on The CW.com
You can catch a few episodes of Supernatural directly from The CW's website including the most recent two episodes as well as this season's most recent premiere. This is a great free option if you're looking to give the show a try before investing in any specific services. Just keep in mind the show is somewhat linear so you'll likely want to start closer to the beginning.
Stream Supernatural on Amazon Prime Instant Video
Alright, while not free, you can pay a few bucks to watch each episode of Supernatural on Amazon Instant Video. Netflix currently has the best deal on streaming the majority of the show, but if you're looking for a more permanent solution, purchasing the seasons from Amazon is a great option.
Supernatural on iTunes and Google Play
Generally not the best option just because of how expensive it could get, but still, you can currently purchase individual episodes or entire seasons of Supernatural on iTunes and Google Play if that's your preferred method of streaming TV shows online.
You can also watch the Super natural trailer below: