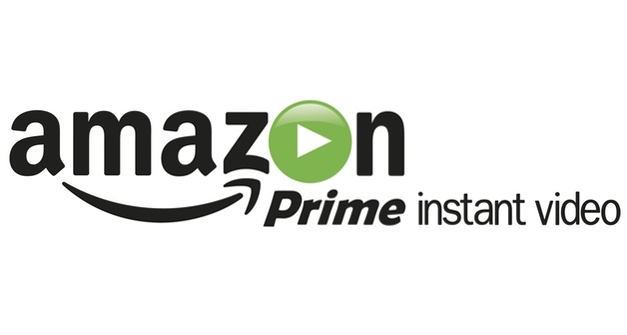 Amazon Video is an IVOD or Internet Video on Demand service owned, developed and operated by Amazon.com. The service includes films and television shows which can be purchased, rented and streamed as part of the service's Prime subscription. Though select titles are only available to Prime Video members only. Like many of its competitors, Amazon has inked exclusive deals with content creators to stand out from the rest by offering something that others don't. One of the most notable ones is with HBO. Their multi-year licensing agreement means that subscribers get to watch just about all of HBO's content via Amazon Prime.  Looking to stream the Lord of the Rings tv series? You're in the right place.
How does Amazon Prime Video Work and What Shows do I Get to Stream?
Amazon Video can be streamed on just about any device including via web browsers. On a web browser users will need to visit Amazon.com, then sign-into their account. Hover their mouse over "Your Prime" on the top. A full tiled display of all the movies and TV shows will appear. You can click on the titles you want to watch and start streaming. Amazon Video apps are available for iOS, Android, Amazon Fire, Fire TV Stick and a bunch of other smart devices like TVs and game consoles.
You'll get popular shows like Suits, Mr Robot, The Expanse, Justified and Downton Abbey but also Amazon original programming like Transparent and The Tick. Check out their full lineup below.
Try Amazon Prime Free for 30 Days
How much does Amazon Video Cost?
Amazon Prime membership is $99 a year which works out to around $8.25 a month. Though the price includes unlimited, free two-day shipping for various items. The membership gives people access to a growing number of movies and TV shows.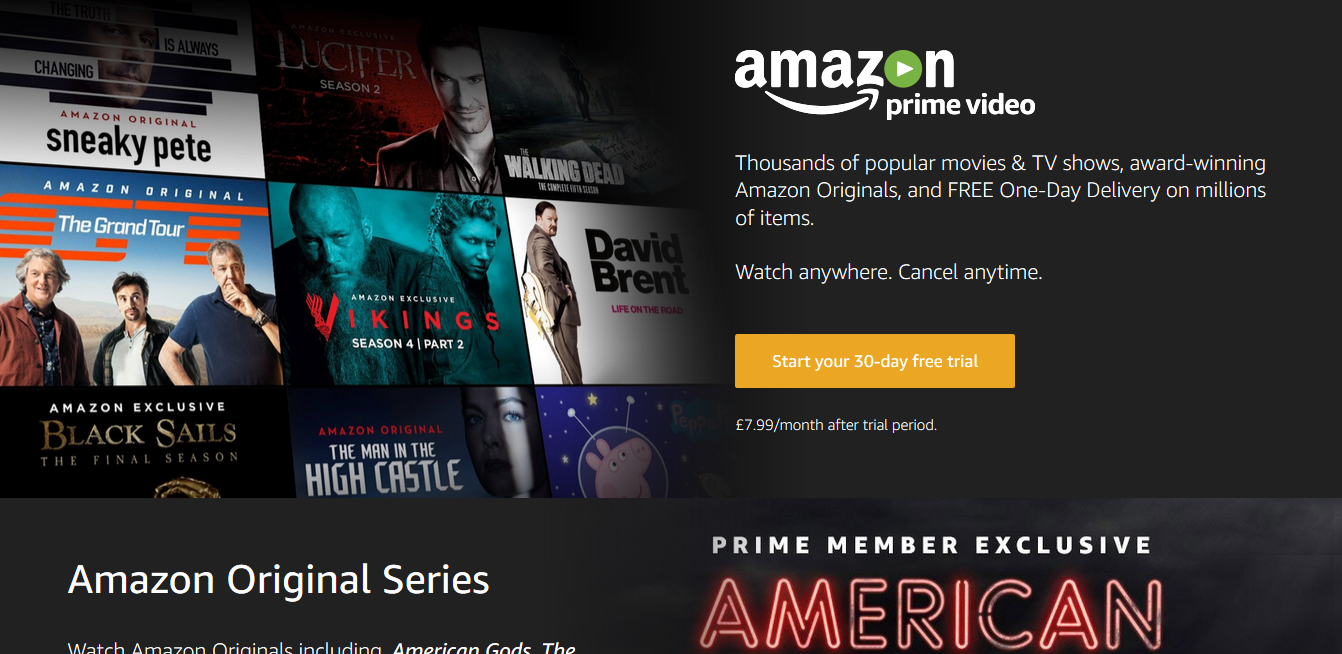 Amazon Video Alternatives – Try DIRECTV NOW
Amazon Video competes with other similar services like Hulu and Netflix. If you're into watching TV shows live then try a cord-cutting service like DIRECTV NOW. The service live streams dozens of channels, hundreds of TV shows as well as live sports events and news. It pairs well with Amazon Instant Video for sure.
Try DIRECTV NOW Free for 7 Days
How to Sign up for Amazon Prime?
Generally, you'll have to enter in your name, email address, phone number and payment information to signup. Though the good news is that Amazon Prime has a 30-day free trial for people who want to check out the service. So, you can use the service for a month before paying for it. You can use the link below to get started with the free trial: