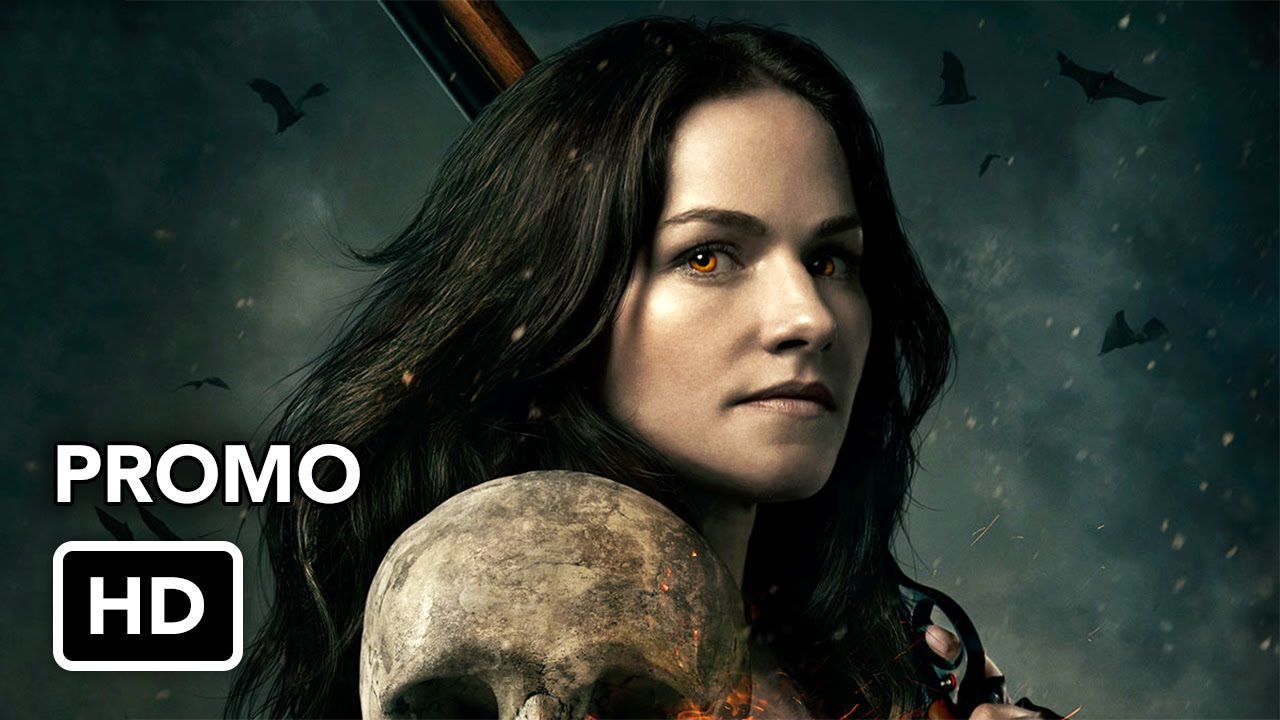 Van Helsing can perhaps best be described as a spinoff of the original Van Helsing movie or probably a whole bunch of films and books the over the years. However, what sets the Syfy serial apart from all the movies is that it's not about the legendary vampire hunter named Van Helsing but rather about his daughter Vanessa Helsing whose name has been shortened to "Van" so in a way she's Van Helsing too! The daughter of the legendary Abraham Van Helsing has been resurrected in a world gone mad. Her mission even though it takes her a while to realize it is to lead a human resistance against an overwhelming vampire force. The lovely Kelly Overton stars as Vanessa Helsing and Jonathan Scarfe as Axel.
If you are sick and tired of all those romantic vampire serials like 'Vampire Diaries,' you'll love Van Helsing. Below is how to stream the serial online.
Live Stream Van Helsing Online with Sling TV
If you want to watch Van Helsing as soon as it airs and subsequent reruns then streaming Syfy live is the best way to do it. Sling TV is a service which streams dozens of channels live directly to your mobile device via the Sling TV app and browser. The subscription starts at a measly $20 a month which gives you live streaming access to channels such as ESPN, CNN, TNT, History, etc. Plus, you can stream on the go from anywhere in the US. So, that boring camping trip just became a lot more entertaining!
Watch Van Helsing Online Using the Official Syfy Now App or Website
If you want to stream Van Helsing online for free, you can't go wrong with Syfy's official app and website. Referred to as the 'Now app' it is available for iOS and Android devices such as your iPad and iPhone. Once it's downloaded and installed, you can stream past and present episodes of Van Helsing and many other serials such as Dark Maters, Killjoys, and Paranormal Witness amongst many others. That said you'll need to have a subscription to the Syfy channel via your cable service provider. If you don't then try begging and borrowing but if that does not work out either then you can use any one of the other options below.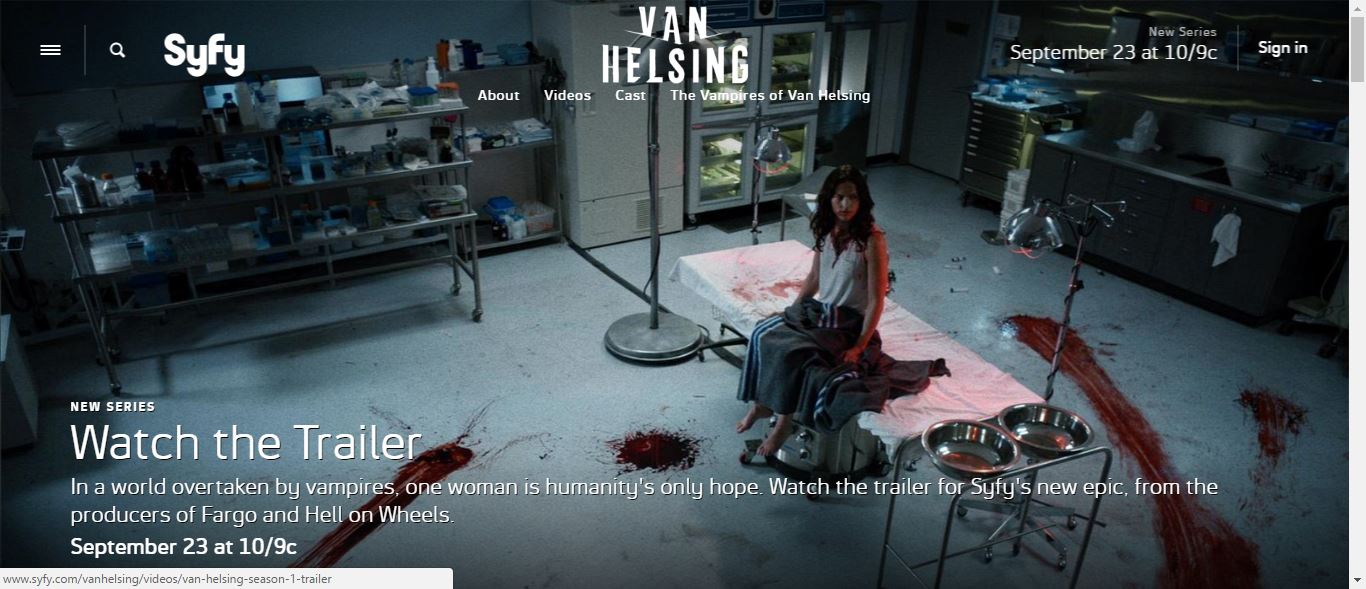 Streaming Van Helsing on Netflix, Hulu, and Amazon
Van Helsing should be available for streaming on Netflix though it won't be live. However, there is no official word about it yet! That said we know for sure that episodes will be available on Hulu. Hulu has every show Syfy ever aired so it stands to reason that Van Helsing will be available soon.
A few episodes into the series and you should find episodes available for download in HD from Amazon Prime at around $2.99 a pop. Though we tend to think it's not the best option for a broke millennial.
Other Ways of Streaming Van Helsing for Free
Honestly, even if there were ways of streaming Van Helsing for free, online they wouldn't be legal. If you go the illegal route to save a few bucks, it will just lead you to prison where you will dread yard time!
Last Updated on by Exstreamist