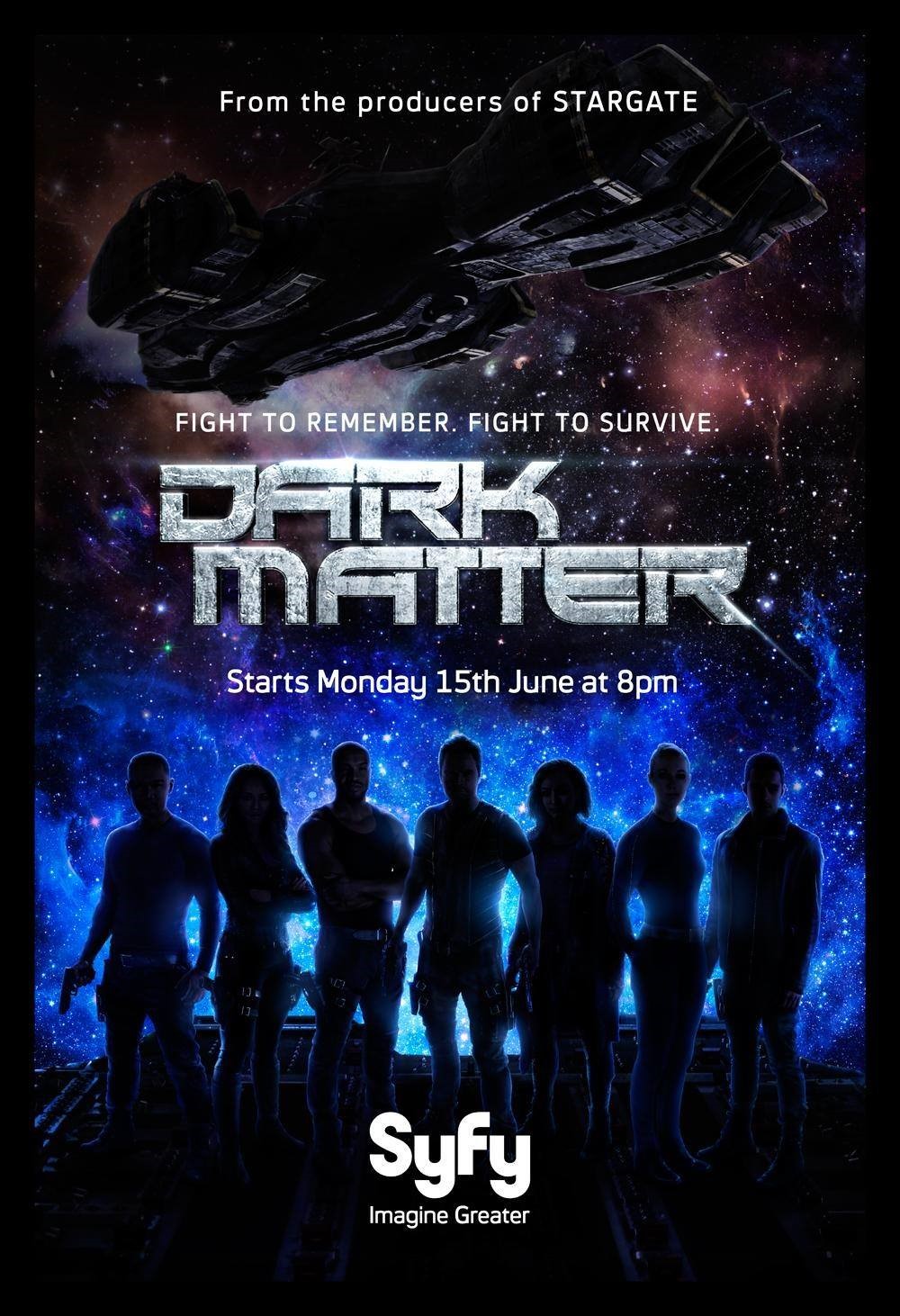 Dark Matter is about a group of people who lose a bit of gray matter! All jokes aside the six people we mentioned happen to wake up on a floating spaceship. Now because their gray matter isn't intact as it should be after all those years in space they name themselves "One" through to "Six". Our relief at knowing that at least they didn't forget how to count. Once the six members awake they manage to stabilize the floating vessel and then take some time to figure out what exactly happened. Based on a comic book of a similar name it was made for the SyFy channel. So, if floating Alzheimer's stricken characters are your thing you'll want to watch Dark Matter preferably online. Here is how you can watch Dark Matter online without risking that beer gut.
Watch Dark Matter Online via the Official Syfy App and Website
The official SyFy website is the first place to go if you're looking to watch Dark Matter online and happen to be a subscriber to the channel. However, you'll also want to download SyFy's app for your respective device i.e. iOS or Android to stream the latest and past episodes directly on your device on the go. That said if you're not a subscriber and have no intention of becoming one anytime soon the official website and the accompanying app is pointless. You're better off giving a few other alternatives a shot as discussed below.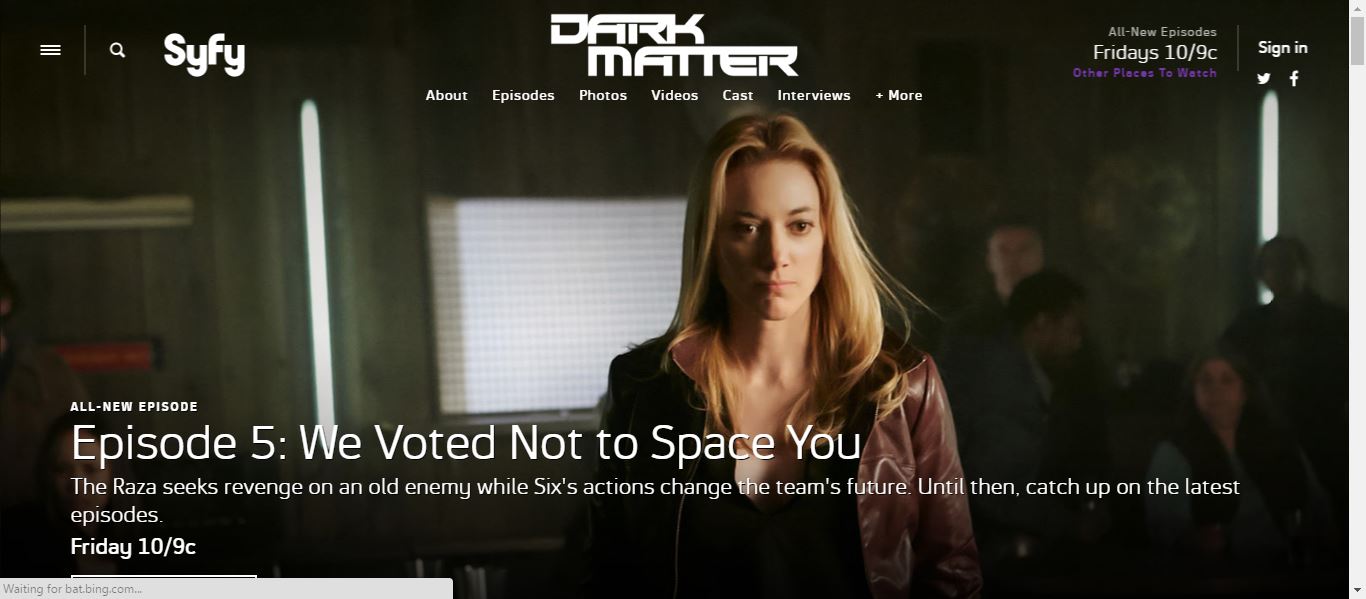 Live Stream Dark Matter online with Sling TV
Sling TV is heaven sent for millennials who grew up hating television because it gave them a beer gut! With Sling TV you don't need a cable service provider, television or set-top box. All you need is to visit Sling TV's official website, signup for their "Sling Blue", package which costs around $25 a month and then download the Sling TV app for your respective device. That's all you need to do!
Sling Blue gives you access to 40+ channels including SyFy, which means that you can stream Dark Matter online and live when it airs. You can also stream reruns.
> Sign Up for Sling TV and Watch Dark Matter Online Live for 7 Days Free<<
Streaming Dark Matter on Netflix, Hulu and Amazon 
If you're the type of person who does not want to stream the entire channel but just wants to focus on watching Dark Matter online, then Netflix and Amazon Prime are two other alternatives. Though Hulu does carry a fair bit of content by SyFy, unfortunately, Dark Matter is not on offer. However, with Netflix, you can watch all the entire first season on just about any mobile device including your smart TV. On the other hand, with Amazon Prime, you'll need to download each episode or the entire season. Either way, you'll be looking at paying per episode with the whole season costing a few dollars less. Not the best option unless you're going to watch one episode multiple times and rehearse the script!
What About Illegal Ways of Watching Dark Matter Online for Free?
Torrent websites, illegal streams, and websites that force you to click on porn sites in exchange for downloading an episode are all bad ideas. We wouldn't recommend it at any cost especially since they are much better legal options available.
Prison is hard to wipe from your memory!