FXX is a 21st Century Fox owned satellite television channel. It is FX Network's sister network so, the programming mostly focuses on either acquired or original films and comedy series. It was launched back in 2013 as a replacement for the Fox Soccer channel. It also set the record of the longest continuous marathon in TV history which featured every episode of The Simpsons. Which back then amounted to 550 episodes. However, since then, that record has been broken. The network is watched by an estimated 67.4% of American households the vast majority of which also watch FX.
Now, apart from watching FXX via regular cable, there are a couple of ways to live stream the network too. We'll explore some of the best ways to stream FXX programming for free.
We Recommend: Stream FXX Online With Hulu Live
By far the best live streaming service currently on the market is Hulu Live. We've tested them all and this one is by far our favorite for cord cutters. They offer an amazing free trial too, so you can get full access to their "Live" service without any risk. Give it a shot here:
Watch FXX Online Using the Official Website
One way to stream FXX online for free is by signing into their official website. Since FXX is FX's sister network; you should be able to sign in if you're an FX subscriber. Once signed in you can watch all episodes of your favorite shows like Archer, Simpsons World, etc. That said if you're not a subscriber or don't have cable, to begin with then this will not work for you. The good news is that you can always use a cord-cutting service!
Stream FXX Live with AT&T TV NOW
AT&T TV NOW is a premium cord-cutting service run by AT&T. The service streams both FX and FXX live, in addition to Fox Sports, National Geographic, NBC, etc. All networks are streamed live via apps for iOS, Android, Chromecast and other devices. Starting at just $35 a month its way cheaper than regular cable and AT&T does not require a long-term commitment either. Plus, you can try it out for a limited time by clicking below.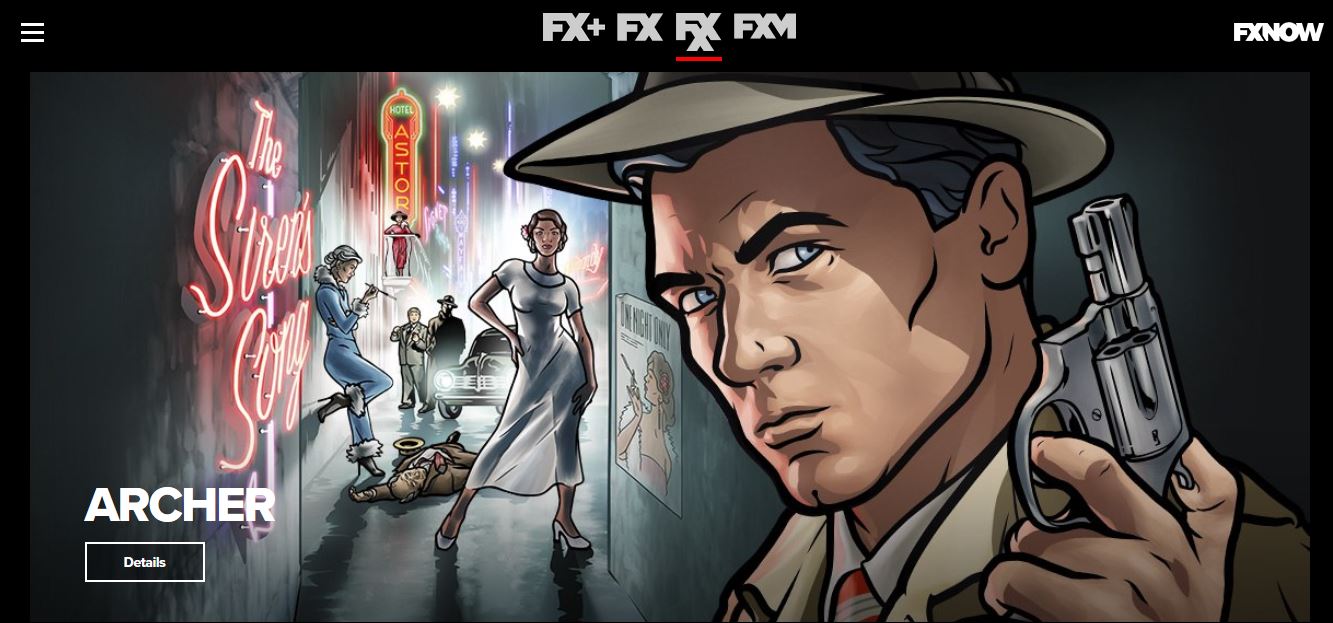 Live Stream FXX Online with Sling TV
Sling TV is another great cord cutting service worth considering by anyone who wants to stream networks like FXX on the go. You can signup for the service at just $20 a month whether its FX and FXX that you're interested in watching then consider upgrading to the 'Blue' package. The upgrade will give you access to dozens of other networks too. Subscribers can live stream via apps for Android, iOS, Xbox One and half a dozen other devices. Click below to avail their 7-day free trial.
Watch FXX Live with fuboTV
fuboTV is another service which will help you cut the cord and stream on the go. The service has apps for just about any device you can think of which means its possible to stream FXX and dozens of other networks on the go. The service starts at a mere $19.99 for the first month with subsequent months costing $44.99. Though they don't expect a long-term commitment from subscribers so its possible to drop the service at any time. Interested? then click below to try it for free.
Streaming FXX Shows on Netflix, Hulu, and Amazon
Netflix does not stream any FX or FXX shows. Also, we don't think that things will change for the better any time soon.
Hulu has a couple of shows available for streaming. So, it is your best bet for most FX and FXX shows.
Amazon Prime is the best yet not the cheapest way of downloading FXX shows. Though it still beats sitting through commercials!
Other Ways of Streaming FXX Online for Free
Free streaming is often illegal streaming and with that comes with the danger of the FBI looking to nab you for copyright infringement. So, unless you want to end up paying a huge fine and probably serve some time in prison, we wouldn't advise that you use any of those so-called free streaming services.