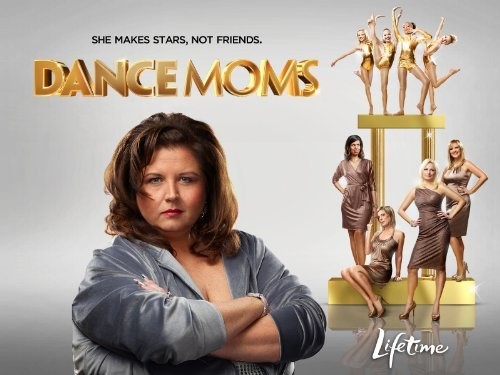 Dance Moms is a reality television series which debuted on Lifetime in 2011. The show follows the early careers and training of young kids in dance and show business. Each child is thoroughly groomed and put through intensive training sessions by Abby Lee Miller. The show features lots of dancing and often bickering mothers. Each kid competes against the other but in fact, it's the parents competing with every other parent.
Apart from Abby Lee Miller there are other dance teams that spur on the team's competitiveness. However, the real interesting parts are those where the mums mouth off against Miller.
If dance is your thing then here is how you can watch Dance Moms live online for free!
Watch Dance Moms on LifeTime Online
Let's start with the fact that you can watch Dance Moms live online at LifeTime's official website and their app. However, let's be clear about one thing and one thing only i.e. you need to be a subscriber to their regular cable channel and then sign-in with your credentials. If you're not a subscriber, then you could try your hand at begging and borrowing from those who are, maybe your girlfriend. If all else fails well then check out the other options below.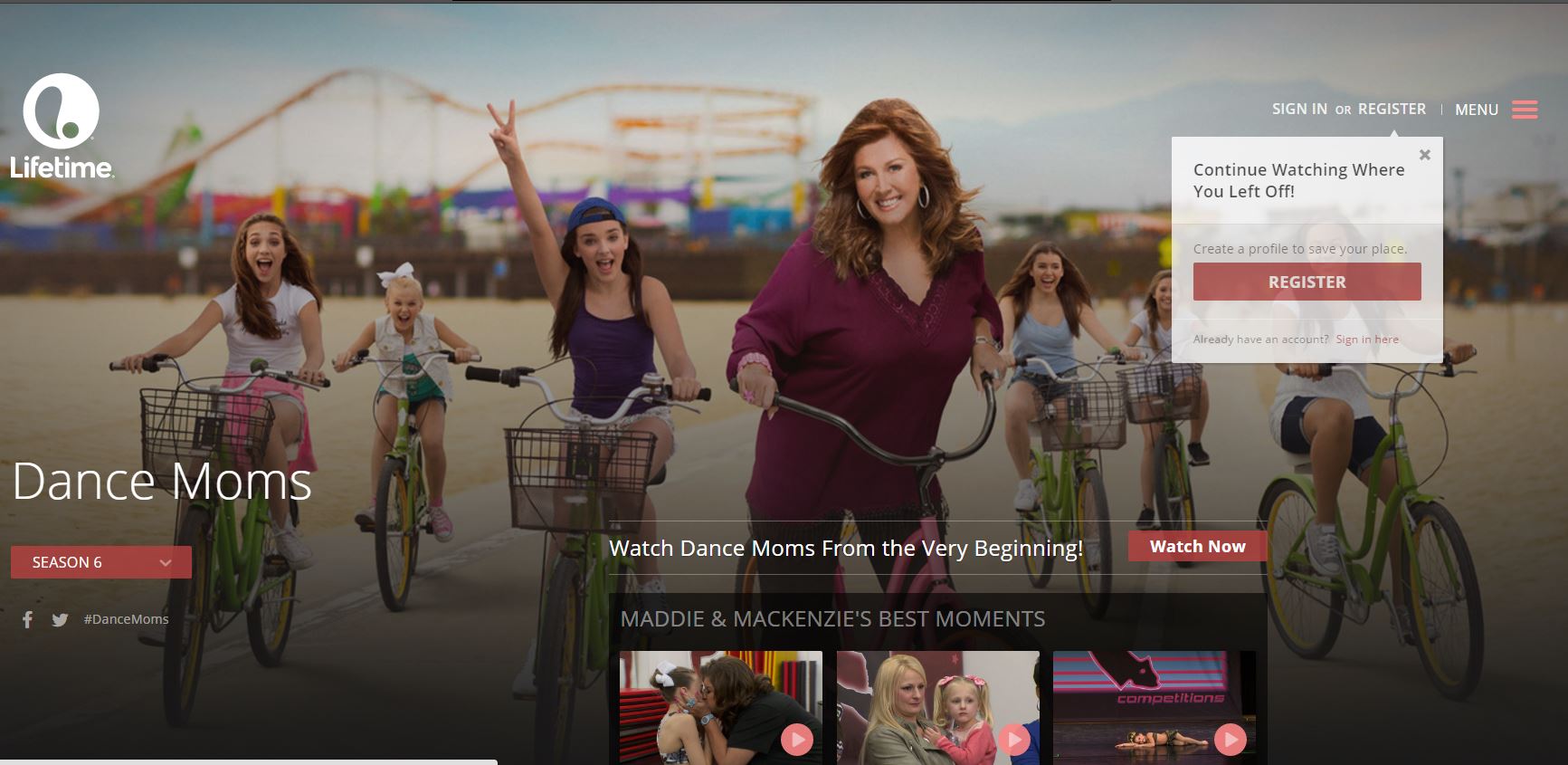 Give Sling TV a Shot for Dance Moms and All other Lifetime Content
If you want to watch Dance Moms live online, then no other service beats Sling TV. Sling TV is like having cable but without cable! You can literally stream dozens of channels including LifeTime directly to your mobile device and switch between channels on the fly. So, you can watch Dance Moms as it unfolds right in front of your very eyes!
You can get Sling TV for $19.99 a month and can avail their 7 days free trial too.  Head over there now to check it out and sign up for the free seven day trial.
Dance Moms is on Hulu But Not Netflix
Almost all the seasons of Dance Moms are available on Hulu. The great thing about watching it on Hulu is that you have the option of bypassing all the pesky advertisements. The other thing we like about Hulu is that you can quickly cut to the chase which we've always wished was possible when watching Dance Moms on cable. The one drawback is that as of this writing Hulu was a season behind what is currently being aired on LifeTime. If you're OK with being behind, then Hulu is a good choice.
Netflix does not have Dance Moms right now on streaming.
Watch Dance Moms on Amazon Prime
The latest, as well as previous seasons of Dance Moms, can be viewed online at Amazon Prime. However, at $2.99 a pop we tend to think it's expensive. Also, it's not live. So, if you were looking to watch Dance Moms live online, this is not for you. That said the ability to download every episode or the complete season to your mobile device and then watch it every time you get bored in Chemistry class is an attractive incentive.
Where are all the free ways to watch Dance Moms live online?
We hate to break it to you, but there aren't any if you're not a subscriber and not willing to risk going to jail! You can always Google for less nefarious websites that stream channels for free, but you'll be putting yourself at great risk while doing so.