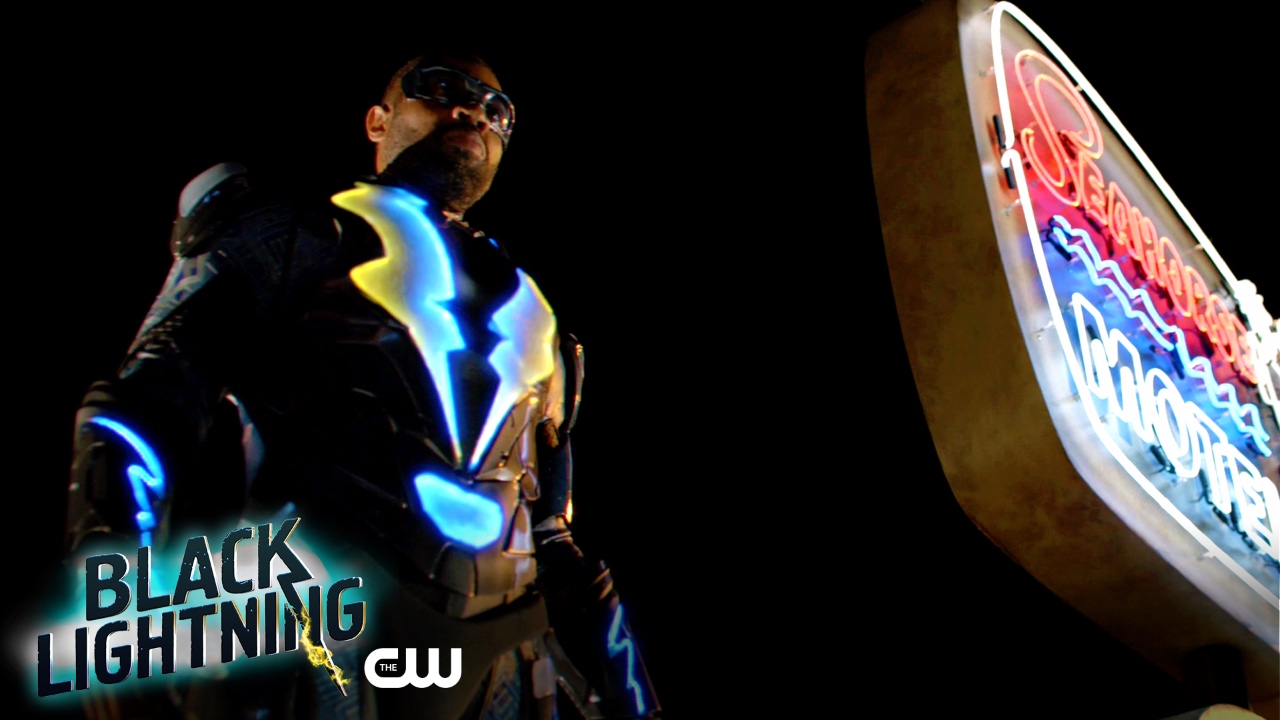 Black Lightning is a superhero series created by and broadcast on The CW. The character is based on the DC Comics character of the very same name. The series was initially passed on by Fox but was later picked up by The CW, with a brand new script for the show's pilot. The first season is scheduled to consist of 13 episodes. The show follows a retired superhero named Black Lightning who is forced again into a life of fighting crime, and how that return effects his family. However, this time a local gang called The One Hundred has taken over the streets. The heightened corruption and crime rates are reason enough for Jefferson Pierce to suit up!
If you are a fan of superhero shows like The Flash and The Green Arrow, then you'll love Black Lightning. Below is how you can live stream Black Lightning.
Watch Black Lightning Online Using the Official CW App or Website
The CW app is one of the best ways to live stream episodes of Black Lightning as well as dozens of other shows. The best thing about The CW app is that it is free to download and stream. It does not require a subscription and no log-in. Plus, its available for scores of devices like Roku, Xbox One, Chromecast, Apple TV and AirPlay all of this is in addition to Android and iOS devices. The only catch is perhaps that you need to be within the US for it to work.
Live Stream Black Lightning Online with AT&T TV NOW
AT&T TV NOW is one of the best cord-cutting services around primarily because it is run by AT&T. Starting at $35 a month it's also a lot cheaper than regular cable. But while you can stream dozens of channels like AMC, Syfy, CNN, etc., The CW is not currently part of their lineup of channels. So, you'll not be able to live stream episodes of Black Lightning just yet!
Live Stream Black Lightning Online with Sling TV
Sling TV is another cord-cutting service the price of which starts at $20 a month. However, despite streaming dozens of sports, news and entertainment channels, subscribers won't be able to watch Black Lightning. The fact that you can stream scores of other hit TV shows means it's not a complete deal breaker, so give it a shot for free via the link below.
Streaming Black Lightning on Netflix, Hulu, and Amazon
Netflix does not have episodes of Black Lightning available for streaming. The CW pulled out just about every show they had on Netflix earlier in the year.
Hulu has episodes of Black Lightning in addition to all other CW shows. However, if you want to watch the show without irritating commercials, we'd recommend the 'No Commercials' plan.
We expect Amazon Prime will have episodes of Black Lightning the very next day available for download in HD. Though expect to pay $2.99 for each.
Other Methods of Streaming Episodes of Black Lightning for Free
Episodes of Black Lightning are also available on iTunes and Google's PlayStore, but they are not free. Going the route of streaming the show for free is illegal and can end up with you being arrested, and fined. So, unless you're Black Lightning, we'd advise against using illegal streaming services.