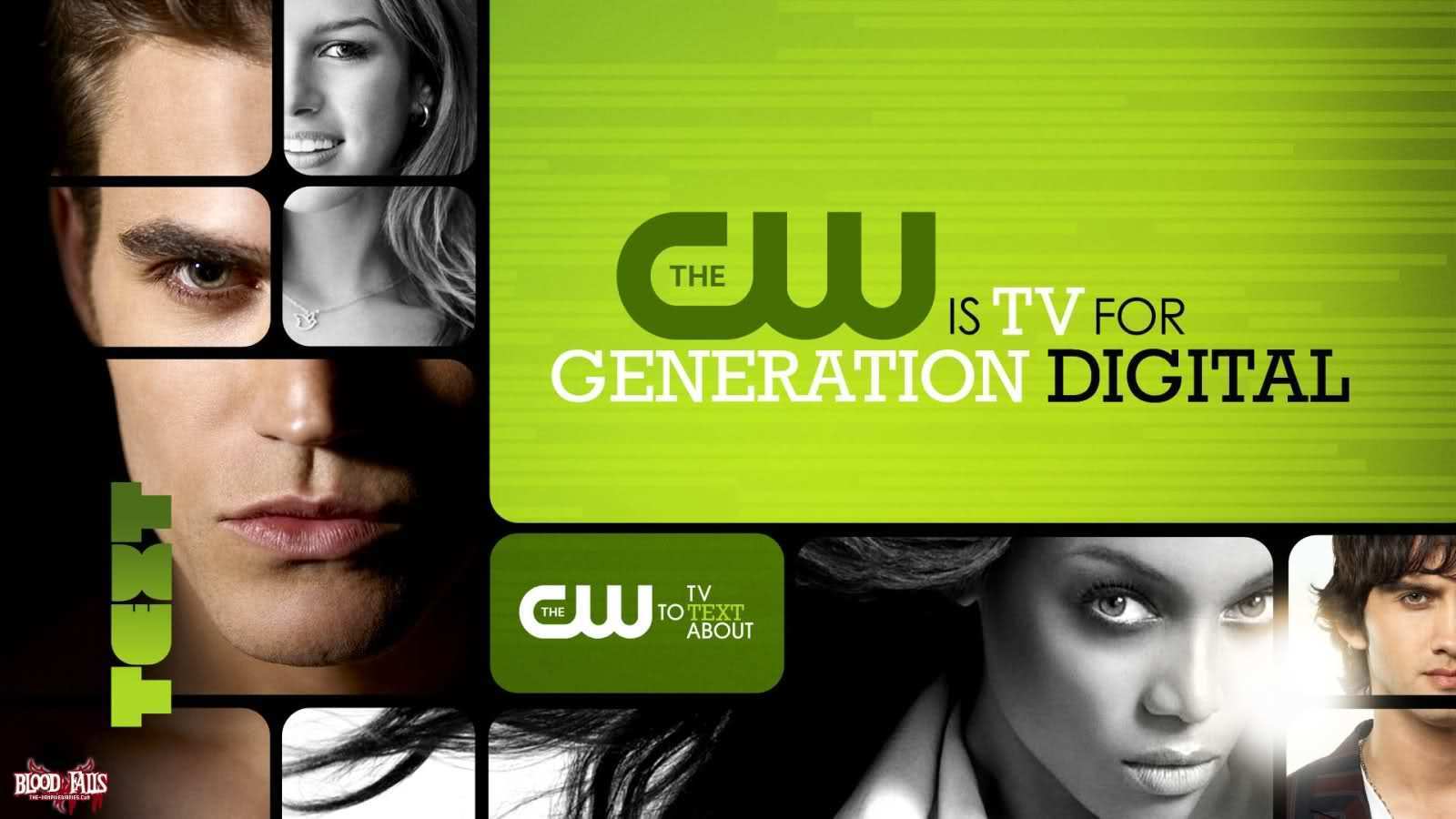 When you think of high quality television content you often think of The CW.  Okay, we're kidding around a bit but The CW does offer exactly what it's intending to offer: well-produced supernatural dramas that appeal to the 13-22 year old inside all of us!  From Arrow to The Flash to Supernaturals, Dynasty , Riverdale, Life Sentence, The CW or The 100 and how could we forget about The Vampire Diaries— The CW is serving up some of the most popular shows on cable television today.
In this target age bracket, The CW has been forced to make streaming their series online easy and convenient for all devices. How can one watch The CW online? Here are a few different methods:
Stream The CW without cable with AT&T TV NOW
Looking to live stream The CW? Great news, AT&T TV NOW gives you access to The CW without cable. They offer a seven day free trial, so you can get full access to their network's shows for free! Check out the free trial here, it's by far the best way to get a legal stream of The CW online.
Are The CW Series on Netflix or Hulu?
Update 9/1/2016: The CW and Hulu have cut ties recently, but Netflix has reached an agreement to stream all these shows after their seasons air. Stay tuned…
CW has a great deal with Hulu at the moment where the most recent episodes of any series are available to stream online.  You'll need to subscribe to Hulu Plus, of course but if you're already caught up with the series and don't need the older episodes this is one of your best bets. Netflix on the other hand has many of the older seasons available for streaming but their deal may expire soon. The CW top brass has said that Netflix is very important to their business model so this deal could be renewed.  We'll stay on top of that and update you if needed.
Watch Full CW Episodes for Free with the Official App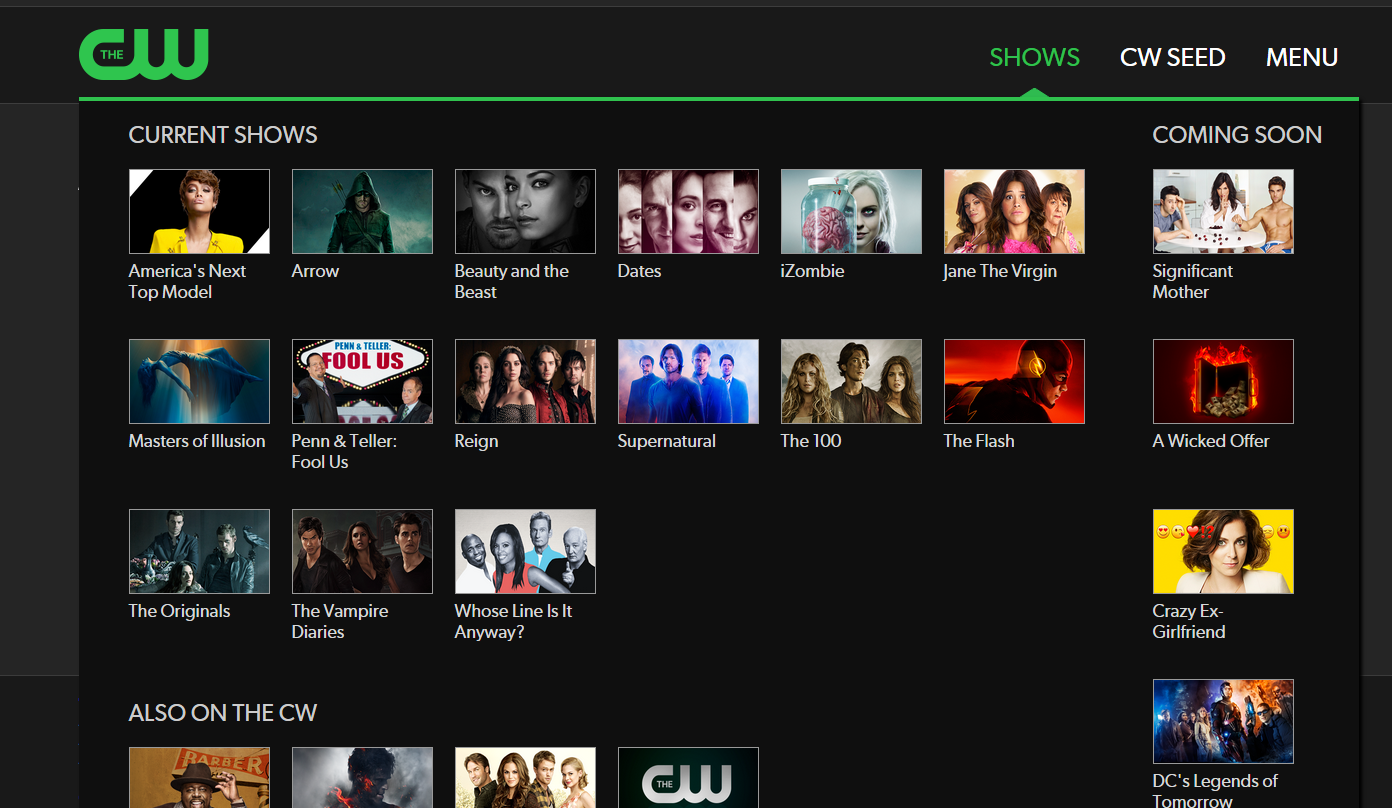 CW's streaming app works differently than most cable channel apps. It's actually completely free to use with no logins or subscription necessary.  Here's how they describe it:
The CW App is the easiest way to watch free, FULL EPISODES of all of your favorite shows whenever and wherever you want. No logins, no passwords…just one finger tap and you'll be streaming shows like The Flash, Jane The Virgin, The Vampire Diaries, Arrow, iZombie, Supernatural, The 100, The Originals, Beauty and the Beast, and America's Next Top Model.
You'll get the same episodes that are streaming on Hulu (the last 5 or so in a series) so just choose the option that's most convenient for you.
Download and Stream Full Episodes of CW Series on Amazon, iTunes or Google Play
https://www.youtube.com/watch?v=jmf7hHRewqg
If you'd rather own full seasons of Arrow or The Vampire Diaries so that you don't have to worry about who owns the streaming rights ever again you may want to consider just purchasing the entire series on Amazon or iTunes. This way you'll have every episode of The Flash forever and you won't even have to be online to watch them. Some of CW's shows are even available free to Prime members through Amazon.
These options should give you a few choices when deciding where to watch The CW series of your choosing online. There's always piracy and we know that you kids are all about free! We can't recommend that but we totally understand if that's your only option. We'll update this list if any, more viable options arise.
Last Updated on by Exstreamist