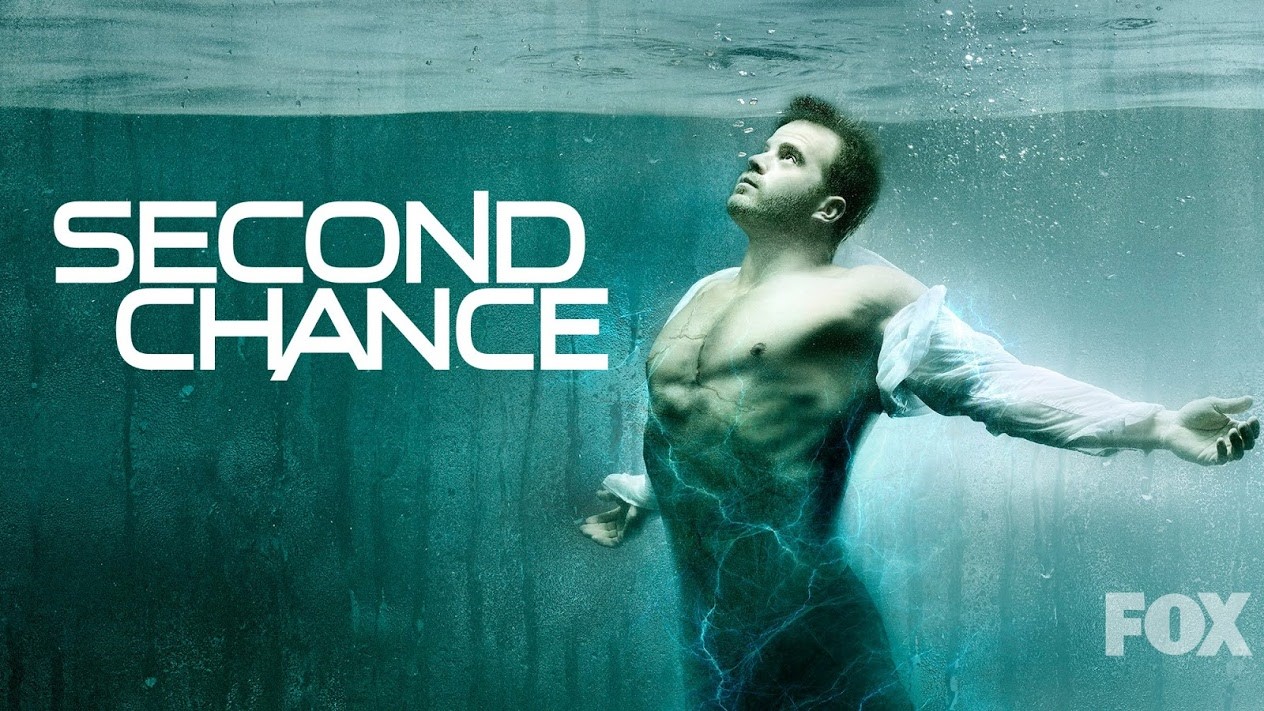 Second Chance is a story about an FBI agent Duval Pritchard and his father Jimmy Pritchard, who unwillingly have to team up to solve crimes. But there is a twist; the Jimmy Pritchard was murdered at the ripe of age of 80, only to be brought back by two "computer twits", one of which has cancer. So, the father has special blood that cures the female computer nerd Mary Goodwin of cancer. Obviously, he looks like a 30-year-old, with superior strength because old farts can't fight crime. The son (Duval) is the only person who knows that the young guy is his father, and it has to be kept a secret from everyone else.
Now if that does not sound exciting, Fox has thrown in a backstory, a couple of goons who Jimmy beats up, and car chases. So, there is certainly something for everyone. Feeling pumped but want to watch Second Chance online and possibly for free? Then read on!
Streaming Second Chance Live with Sling TV
Yup! Sling TV does have Fox on its list, and it is streamed live. That means you can catch Second Chance as it is broadcast on Fox every Friday, on your iPad, iPhone or any other Android device. Plus, $20 a month buys you truckloads of other channels.
Sling TV is also offering a short trial for people who have just been brought into the internet age and have no idea if streaming is something they can handle, you can check that out here.
Head over there now to check it out and sign up for the free seven day trial.
Second Chance is On Hulu but not Netflix
Fox, unlike other networks, has not pulled out of Hulu thankfully so that you can watch this twisted cop drama or the lack thereof on Hulu. However, as of this writing, it appears that the website is a little behind of the episodes. So, you'll probably be a couple of episodes behind your girlfriend who pays for cable. But you can't beat $7.99 a month compared to nearly $100 for cable, now can you? The Hulu app also allows you to stream to a mobile device like your iPhone.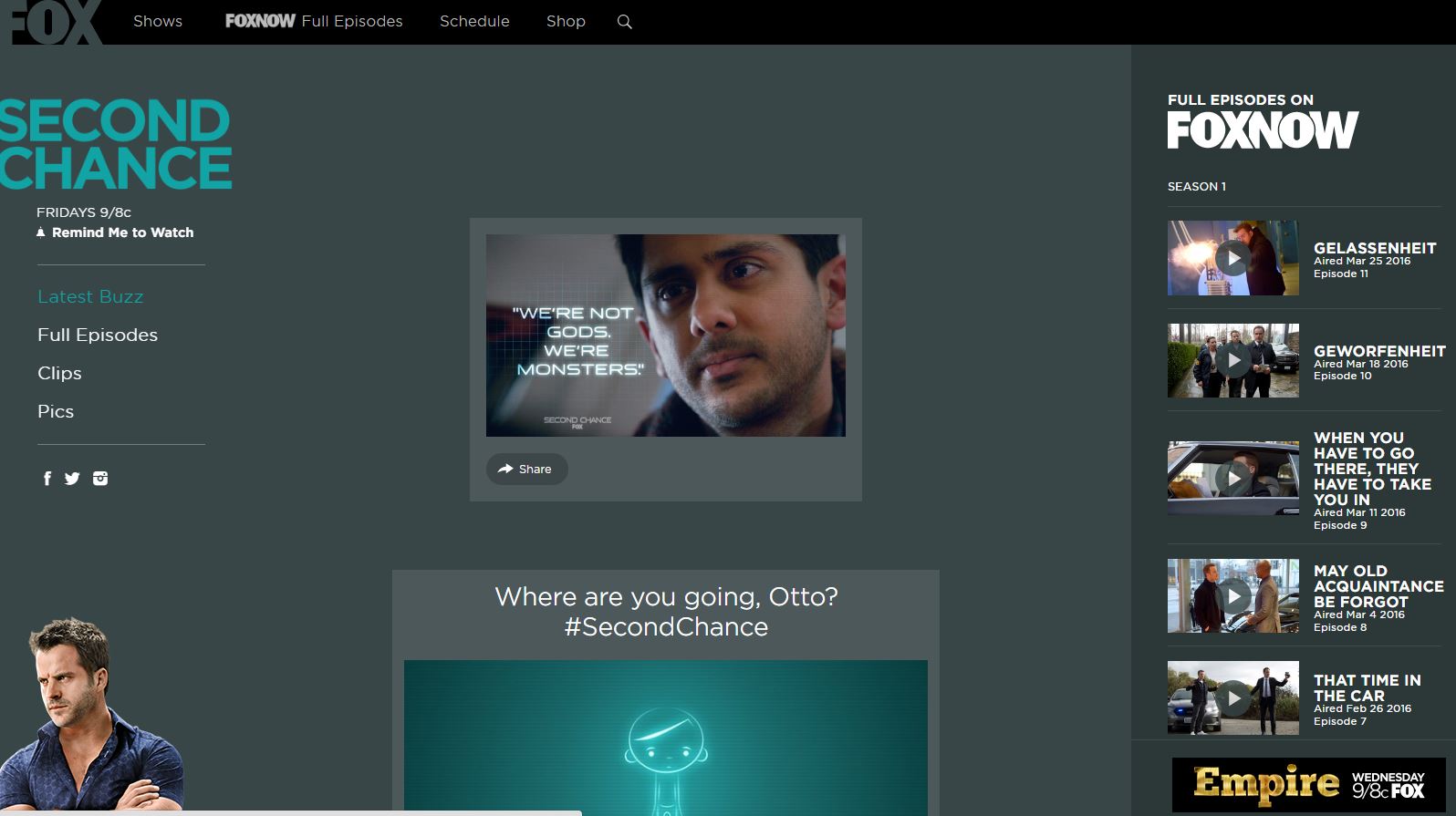 Catch Second Chance on Fox's Official App or Website
Second Chance can be officially watched on Fox. You don't need to have a username and password to watch the latest episodes, but you'll need to be in the US, so if you're a marine stationed in Iraq for instance, then that's just bad luck. You can also download Fox's app which allows you to catch up on the latest episode of Second Chance. The drawback is you'll have to sit through the same ads as on cable television.
You can check out all the latest episodes of Second Chance on Fox here.
Inadvisable Methods for Watching Second Chance
Even though Fox streams the latest episodes for free, just to serve all the freebie lovers out there some people just don't get it. If you're still hell-bent on going the unofficial route, you can search for the latest episodes on torrent websites and free streaming sites.
Again, that's not a good idea because the criminal charges brought upon you is going to be a lot more expensive than paying for cable and you'll not be given a Second Chance! You'll also more than likely catch a virus.
Have any other streaming methods? Leave us a comment below.
Last Updated on by Exstreamist