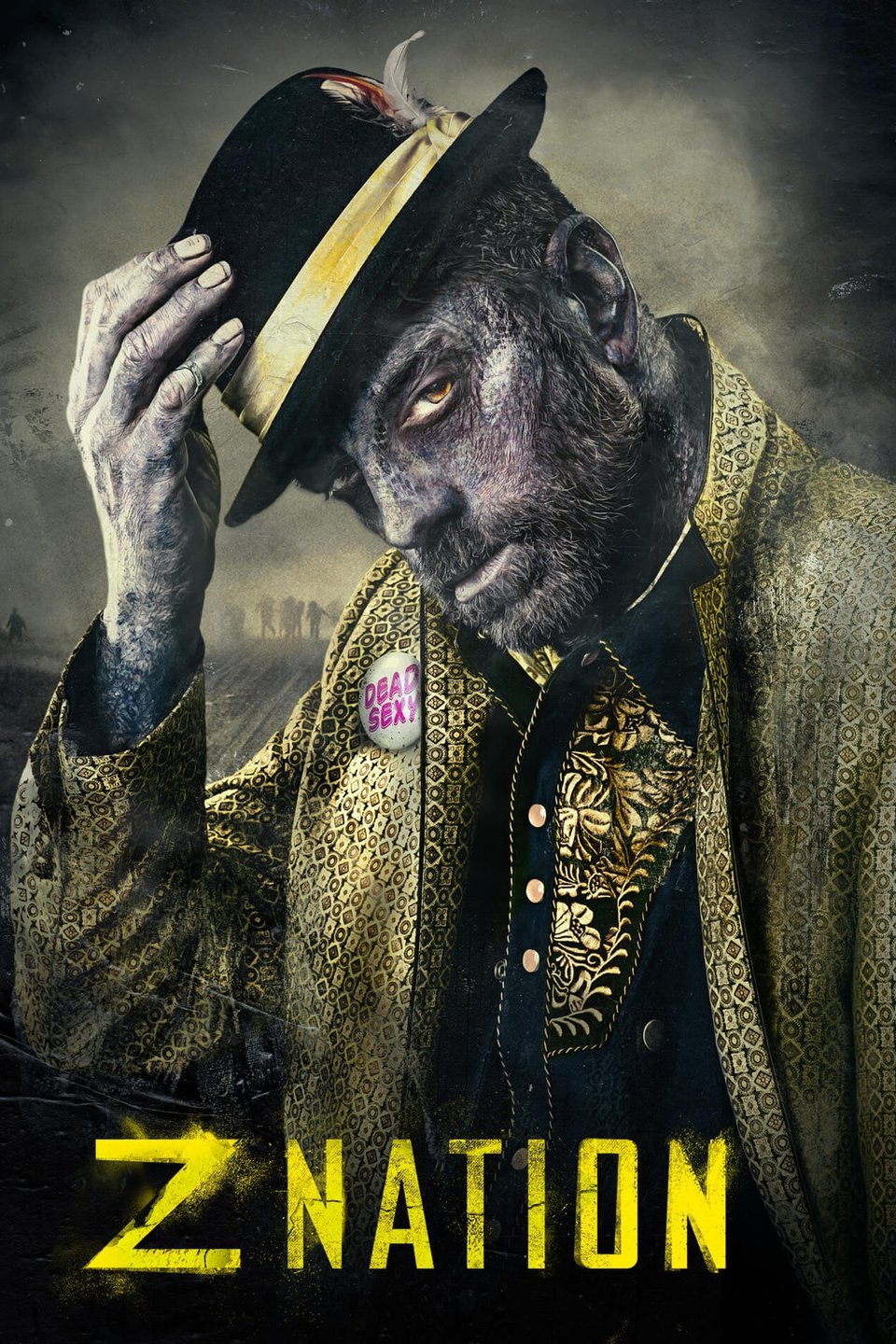 Z-Nation is not your average type horror because it's got a dash of comedy and some drama thrown in for the emotional type. It's a lot like AMC's The Walking Dead in the sense that it's about a post-apocalyptic world where zombies have taken over the planet with the last remaining humans duking it out. Z Nation kicks off three years after a virus which causes people to turn into zombies has killed or maybe changed 90% of the population into zombies. A group of humans are tasked with transporting a guy named Murphy who is the only survivor of a zombie bite which if you remember usually turns a person into a zombie. Now because Murphy has not become a zombie he may have the potential to unlocking a cure which is why he is being sent to the Centers for Disease Control in California. That said Murphy had been experimented on during his time in Portsmouth Naval Prison, and he was also the only survivor of a vaccine test which is why his blood may have the required antibodies to turn the zombie apocalypse around. But Murphy has a secret with the potential to threaten everyone around him.
If you want to find out what happens next, it's time to start watching Z-Nation. If you're rarely at home below is how you can stream it online!
Live Stream Z-Nation Online with Sling TV
Sling TV is a service which puts live television channels such as Syfy, TNT, ESPN, etc., on your internet enabled device. There is no need for a conventional television though you can stream directly to a few smart televisions just as long as you can get Sling TV's app on them. That said for $20 a month you get access to dozens of channels and hundreds of TV shows like Z-Nation which you can stream live. Just the thing you need to ride out a zombie apocalypse.
Watch Z Nation without Cable Using AT&T TV NOW
Much like Sling you can get AT&T TV NOW free for seven days and check out all of the cable and network stations you'll have access to like Fox News, TNT and TBS. Check out their trial now and get going!
Watch Z Nation Online Using the Official Syfy Now App or Website
Streaming Z-Nation for free is easy because Syfy is one hell of a generous network. The official 'Syfy Now' app and even their website allow you to stream shows such as Z Nation as well as, Van Helsing, Killjoys, Dark Matters, etc. However, to stream any of Syfy's content for free, you'll need to be a subscriber to the channel if you're not and can't borrow a friend's credentials then it's time to move on to one of the other methods below.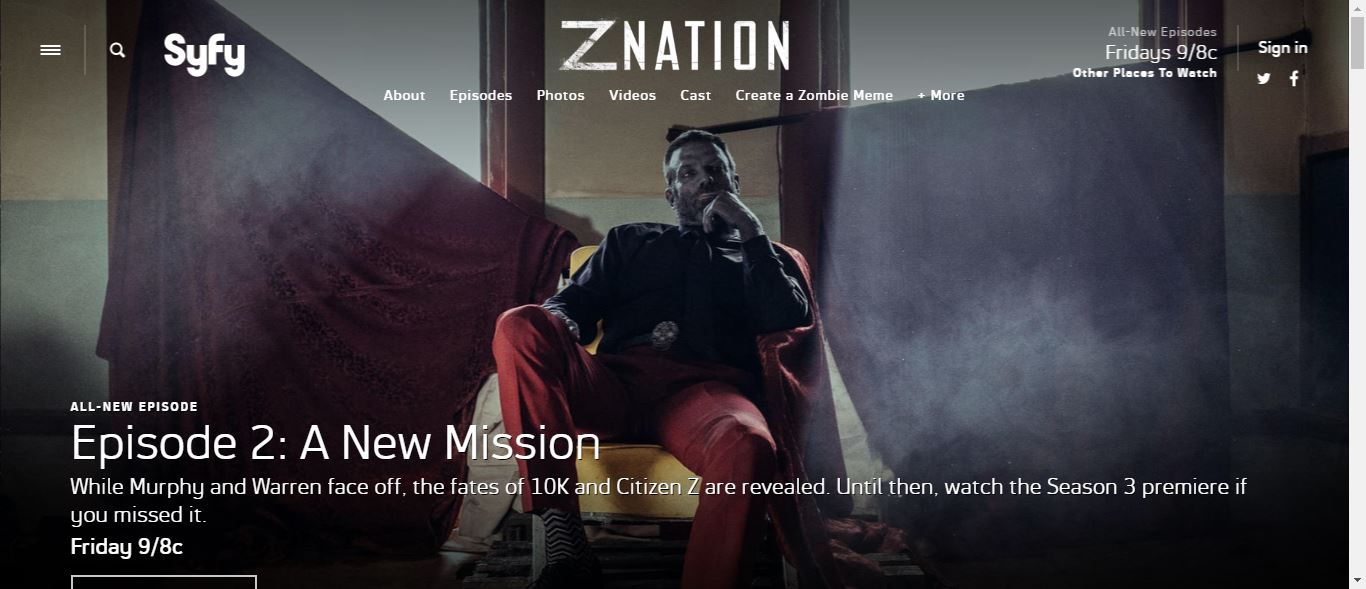 Streaming Z-Nation on Netflix, Hulu, and Amazon
You should be able to find season 1 & 2 of Z-Nation on Netflix. However, if you've already been through those seasons, you'll have to wait a while for season three which is expected to be available in January 2017. Strangely Hulu does not have episodes of Z-Nation. It's surprising since Hulu has most of Syfy's shows.
If you have a few extra bucks to burn and want to watch Z-Nation when you're out camping or perhaps to get through the boring math class then downloading it in HD from Amazon is a great way to achieve that. Amazon Prime has all three seasons available for downloading at around $2.99 an episode.
Other Ways of Streaming Z-Nation for Free
Unless you want to end up in prison with Tiny and Bubba, we strongly advise that you don't even dream of watching shows like Z-Nation for free! Piracy is illegal, and most people will avoid you like a pedophile once you're out of prison.
Last Updated on by Exstreamist