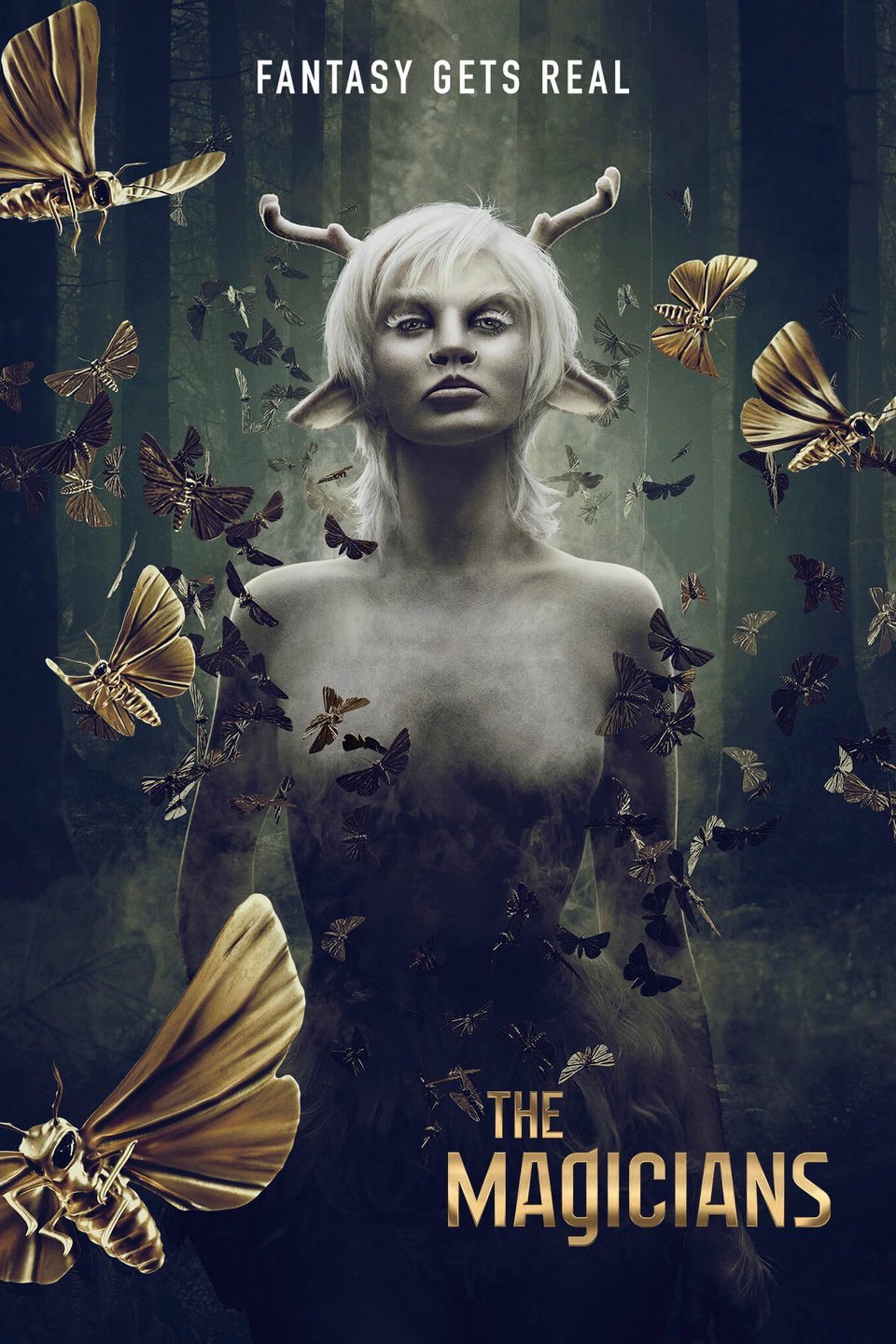 The Magicians is a fantasy television series on Syfy. At first, it may seem like a series for kids, but it actually turns out to be worth watching even if you're over 25. The Magicians is based on a novel by Lev Grossman of the same name. Apparently, The Magicians takes viewers into the lives of special X-Men type people who use real magic. Like every professional, magicians too need a college education which they can get at the Brakebills College for Magical Pedagogy. The college apparently trains people with natural abilities to become magicians; it is here that the protagonist Quentin Coldwater discovers his true inner abilities. He also finds out that those story books he read as a child were based on some truth which now poses a danger to the world. Coldwater works to save the world while dealing with his childhood friend who has been refused entry into the college and has to search for another place to hone her skills.
If fantasy, magic and X-men type powers fascinate you, then Magicians comes highly recommended. Below is how you can stream The Magicians online for free.
Watch The Magicians Online Using the Official Syfy App or Website
The official Syfy website is the place to go if you want to stream all past and present episodes of The Magicians for free. The same goes for the Syfy app which is like an extension of the website but tailors the experience to your mobile device. That said you'll need to be a subscriber to the channel via a service like Comcast or some other cable service provider. You'll be asked to prove that you are in fact a subscriber by entering in your customer credentials and there is no way of getting around that. But for subscribers and friends of generous subscribers, this is the best free method of streaming The Magicians online!
Live Stream The Magicians Online with Sling TV
You can stream The Magicians if you're a subscriber to Sling TV. Syfy is part of Sling TV's 'Blue' lineup, which means that all subscribers to the package can stream Syfy live on their mobile devices (via Sling TV app) and desktop computers. For $25 a month you get to stream 40+ channels including AMC, Bravo, FX, etc.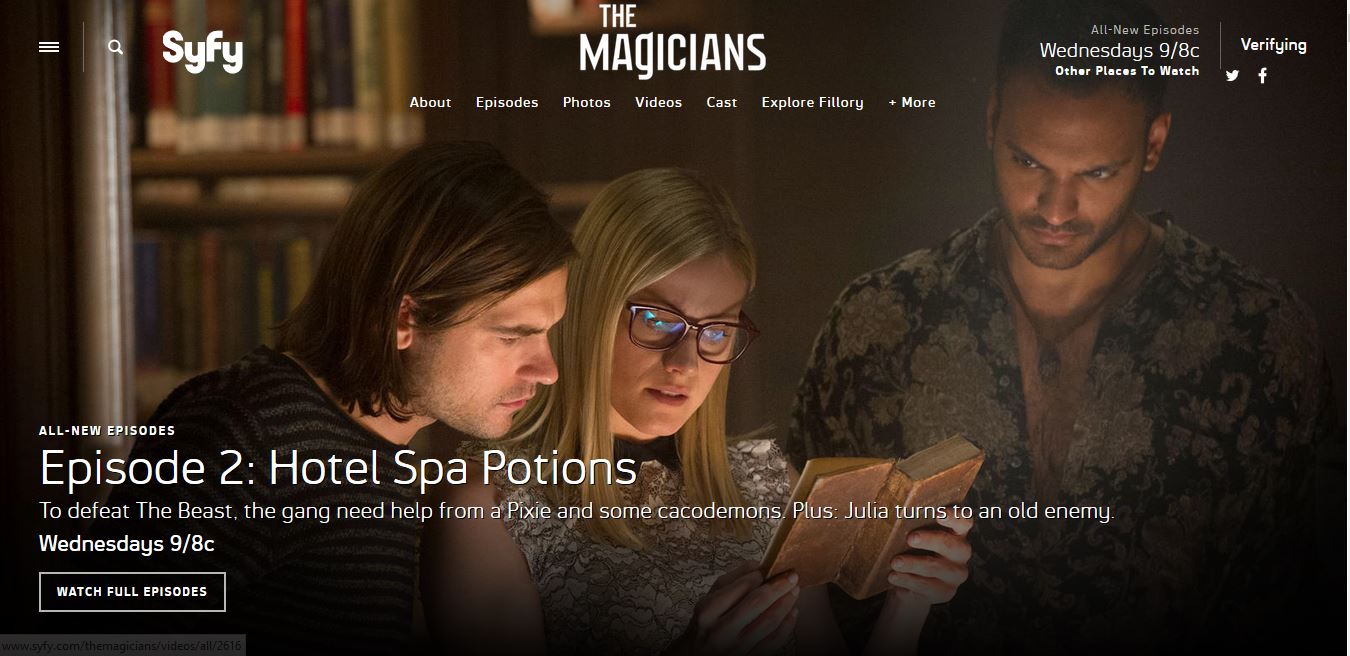 Stream The Magicians Online with AT&T TV NOW
AT&T TV NOW is owned and run by AT&T, and like Sling TV it streams live channels like Syfy directly to your computer and mobile device via the AT&T TV NOW app. You can start streaming The Magicians with the basic 'Live a Little' subscription which costs $35 a month. However, in addition to streaming The Magicians, you can also stream dozens of other shows like Cops, NCIS, Blue Bloods, etc. Plus, if you think that $35 is expensive, you'll not be charged for data consumed when streaming! We advise you give it a shot for seven days via the link below.
>>Get a Seven Day Free Trial to AT&T TV NOW<<
Streaming The Magicians on Netflix, Hulu, and Amazon
Netflix has all the episodes of The Magicians. As it so happens, the service received the complete first season literally at the end of 2016 to the delight of fans of the show.
Hulu has stopped getting any Syfy shows for some reason. The Magicians is no exception, unfortunately. Bad news if you're a Hulu subscriber.
Amazon Prime has both the first and second season of The Magicians in crystal clear 1080p available for download. At $2.99 an episode and $14.99 for the entire season it's not exactly cheap, but then again that's HD for you!
Other Methods of Streaming The Magicians Online for Free
The only free method is the official method. We wouldn't recommend any other. If you're too broke for cable or any of the streaming services mentioned above even then attempting to pirate the show is a very bad idea!