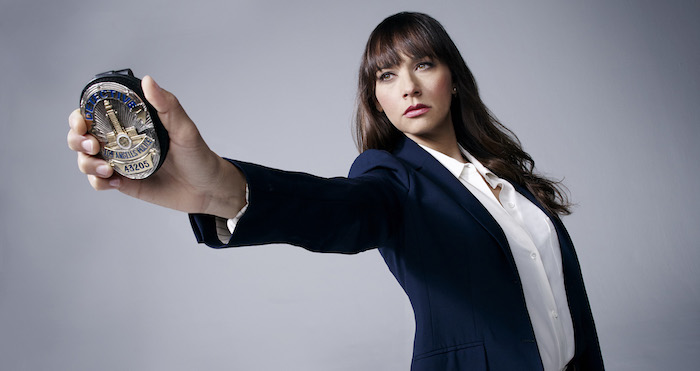 A funny cop drama about an LAPD detective named… you guessed it "Angie Tribeca." If you've been to New York City, you'll know where they stole that last name from obviously. That said Angie or detective Tribeca is a butt kicking, weight lifting, crime solving machine all wrapped into a package that will make you laugh. Plus, she's often tasked with solving strange and often petty crimes. Loaded with dirty jokes and hits under the belt, Angie Tribeca is probably one of the funniest series you'll watch this season.
A TBS production, Angie of Tribeca can obviously be watched by TBS subscribers. But obviously, you don't want to be tied down by your television's cable connection. Fortunately, thanks to the internet you can watch Angie Tribeca online for free…or maybe not always free!
Watch Angie Tribeca with TBS Online
The TBS website officially streams Angie Tribeca online for free, but there is a catch! The catch is that you'll have to be subscribed to TBS via your cable television provider. However, the one way you can work around this is to post a plea on Facebook asking people who have subscribed to TBS to send you their credentials. Obviously, that's also a good way to end up being embarrassed but who cares if you're saving money! Just joking, of course but we've seen others do the same.
The other major downside to TBS is that they have no app, well they have an app, but it's so bad that you probably shouldn't use it. So if you want to stream via a mobile device, you'll have to do it via the browser.
No Angie Tribeca on Netflix or HULU for Now
So far neither Hulu nor Netflix has said much about streaming episodes of Angie Tribeca. Though things may change after a few months or they may not. There is no official announcement.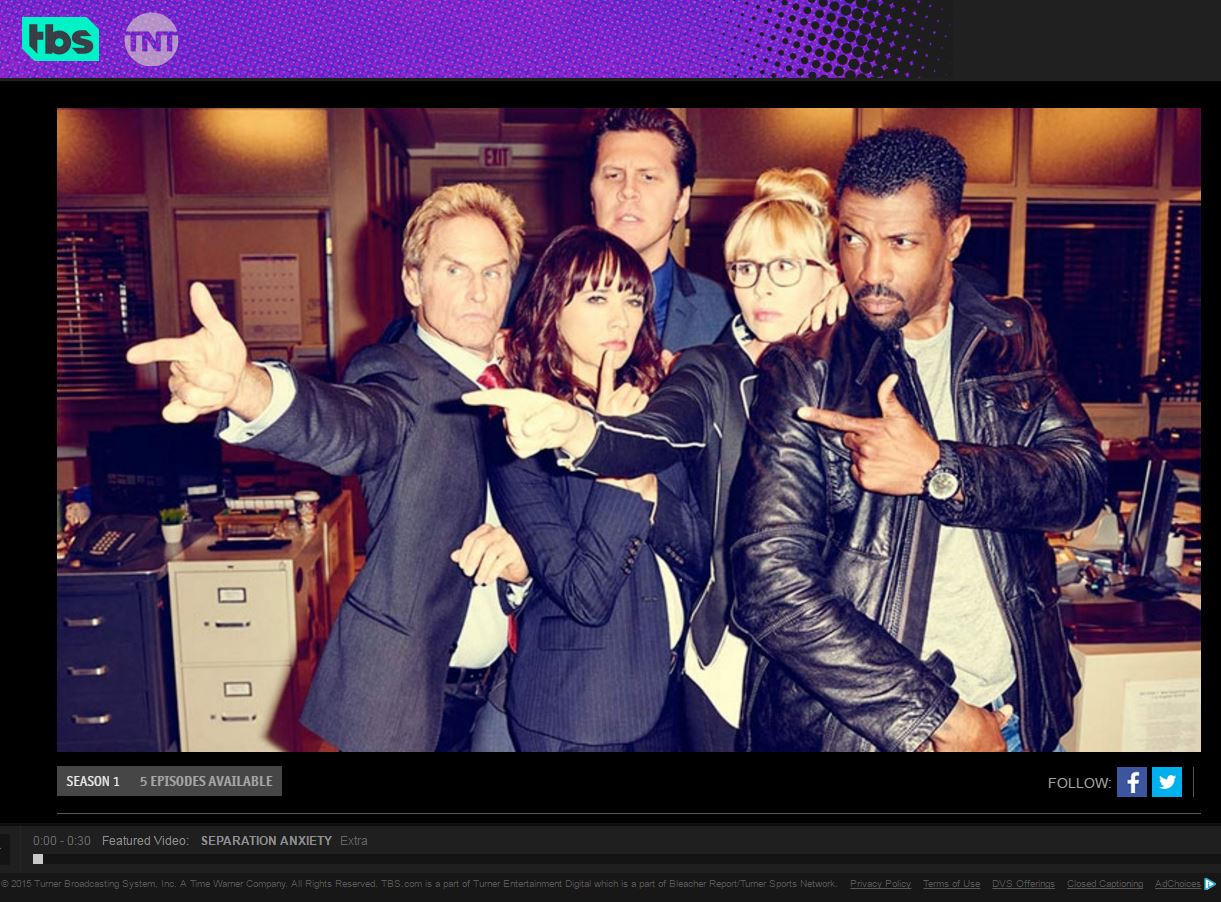 Stream Angie Tribeca Live Online With Sling TV
Sling TV officially streams TBS so yes, that means you'll be able to watch the latest episodes and their weekly re-runs of Angie Tribeca online. $20, per month, is not bad especially when you consider that you're getting a whole host of other interesting channels. The bonus of Sling is that you finally have an easy to use, mostly bug free app to stream TBS live on your mobile device.
Head over there now to check it out and sign up for the free seven day trial.
Watch Angie Tribeca Live with DIRECTV NOW
DIRECTV NOW subscribers are treated to all TBS shows streamed live via the service's app for iOS and Android devices. So, Angie Tribeca is just one of the many hit shows that subscribers have the pleasure of watching. Plus with AT&T offering free bandwidth for streaming and no long term commitment its worth considering. Starting at $35 a month with TBS included there is no need for regular cable TV anymore! Try the service for free via the button below.
Try DIRECTV NOW Free for 7 Days
There are numerous nefarious ways you can watch Angie Tribeca without paying a dime via torrent sites and websites that stream live channels like TBS. However, get ready for complete computer freeze or have your identity stolen by some geek in China or both. And don't rely on Angie Tribeca to get your identity back!
Have any other great ways to watch Angie Tribeca online without a subscription? (or with one). Leave us a comment below with your thoughts.