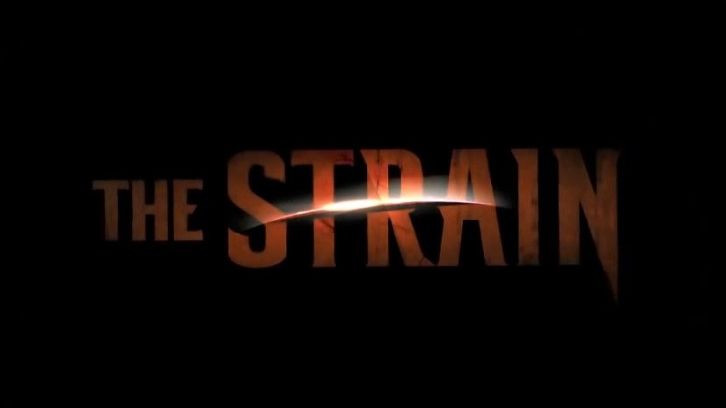 If you love serials depicting the zombie apocalypse, then the Strain is a slight deviation from the standard formula. Instead of mindless, slow moving, zombie hordes, humans need to cope with the increasing number of intelligent vampires. The number of vampires continues to increase as the viral strain spreads by the million every minute. So, it's up to Dr. Ephraim Goodweather, an old vampire hunter, and a few others to find what's causing all the havoc and eliminate it. Like other apocalyptic serials it's dirty, bloody, sweaty and oh yes there are also lots of worms each time a vampire's head is sliced right off or stomped on.
If you're into vampires bringing an end to the world as we know it then here is how you can stream the Strain online.
Watch The Strain Online Using the Official FX App and Website
We respect the fact that FX has made it incredibly easy for people to stream some of their flagship serials like the Strain online. However, apart from just logging into their website and streaming all the episodes of the Strain directly online, you can also use the FX app for your respective smartphone. However, you will have to be a subscriber to FX via your cable service provider and then use those credentials to log into your account to start streaming. That said if you are not a subscriber then the app and website is of no use to you, but any one of the below methods should work just as well if not better to live stream the Strain.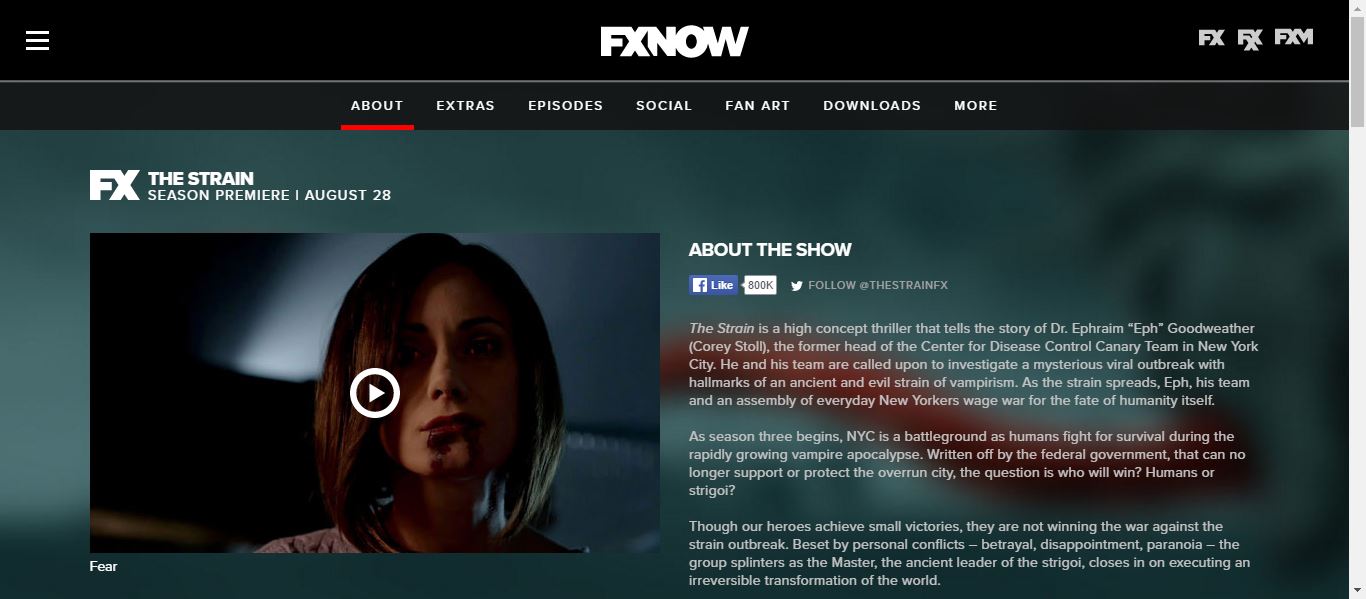 Live Stream the Strain Online with Sling TV
Sling TV is perhaps one of the best ways to stream the Strain online and live on FX. Subscribing to Sling TV is unlike subscribing via your cable service provider. There is no commitment, and you just choose the package that has all the channels you want to watch, or you can afford. Though we are not hating on all the poor folks out there with Sling TV as with anything else, the more expensive package is always has a lot more to offer. Once you pay for the package online using your credit card or your dad's credit card you can install the Sling TV app on your device and start streaming. It takes just a few minutes to get up and running with a base price of just $20 a month.
>> Sign Up for Sling TV and Watch the Strain Online Live for 7 Days Free <<
Streaming the Strain on Netflix, Hulu, and Amazon
You can't stream the Strain on Netflix because it's not available for streaming. However, you can rent it via Netflix on DVD. If you don't have a DVD player, then probably Hulu is a better choice because all seasons of the Strain get uploaded to it. Another good alternative if you have some extra dough to burn is Amazon Prime. You can download every episode or the complete season in HD and then watch it when you like for $2.99 a pop.
Other Ways of Streaming the Strain Online
At this point, there aren't any other legal ways of streaming the Strain online. Don't become a pirate or encourage piracy by using torrent websites and free streaming services based abroad. Say no to piracy!