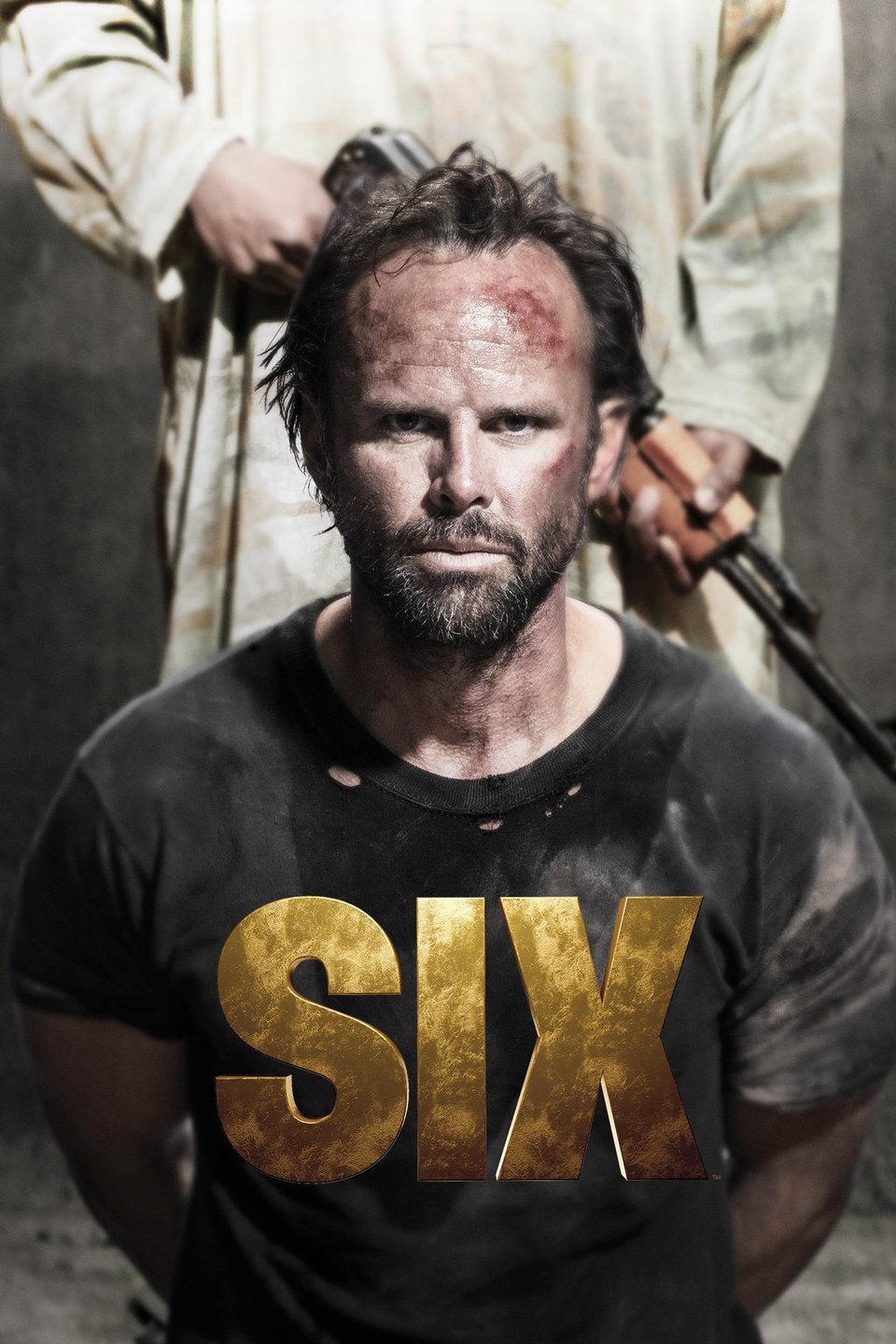 You most definitely do not mess with the Navy Seals and especially if you're a terrorist. History Channel's 'Six' is a series about the Navy Seals and that too an elite unit. It is directed by Lesli Linka Glatter. The first few episodes chronicle the lives of the seals and their operations as part of the US Naval Special Warfare Development Group (DEVGRU) or more specifically the SEAL Team Six. The SEAL Team Six is America's prime counter-terrorist team, and they have taken out some high-value targets. However, now one of their own has been taken hostage in Africa, and the team needs to get in and extract their brother at all costs.
The series has already been credited with excellent filmography, and the action sequences look as real as it can get. If you're a fan of serials like Homeland, then you'll want to watch Six. Below is how you can watch Six online for free!
Stream Six Online via AT&T TV NOW
AT&T TV NOW streams channels like History, and a few dozen others to your computer and mobile device. So, you can watch Six along with a host of other shows like The Walking Dead, The Strain, etc. all from the comfort of your mobile device and in any part of the city. Also, since it's owned by AT&T, you'll not be charged for the data used when streaming. Perhaps for millennials, the only downside is that the basic package starts at $35 a month for 'Live a Little'!
Watch Six Online Using the Official History Channel App
The Webby Award winning History Channel app allows subscribers to the channel to stream Six as well as other shows like Vikings etc. for free. The app is available for iOS, Android, and Chromecast, etc. So, you can stream Six on the go. The only catch is you need to be a subscriber via a cable service provider. If you're not a subscriber, then the app is pointless, but then you can resort to the methods described below.
Live Stream Six Online with Sling TV
Sling TV streams live channels like the History Channel to any mobile device or computer with a browser. A Sling TV subscription will enable you to live stream Six whenever it's aired on History. Plus, at $20 a month, we think it's a steal even for broke millennials especially since you'll be streaming CNN, AMC, Comedy Central, etc. That said if you don't have a television, or a computer make sure to download and install the Sling TV app for your expensive smartphone! Oh, and the service is throwing in a free trial for people who subscribe using the link below.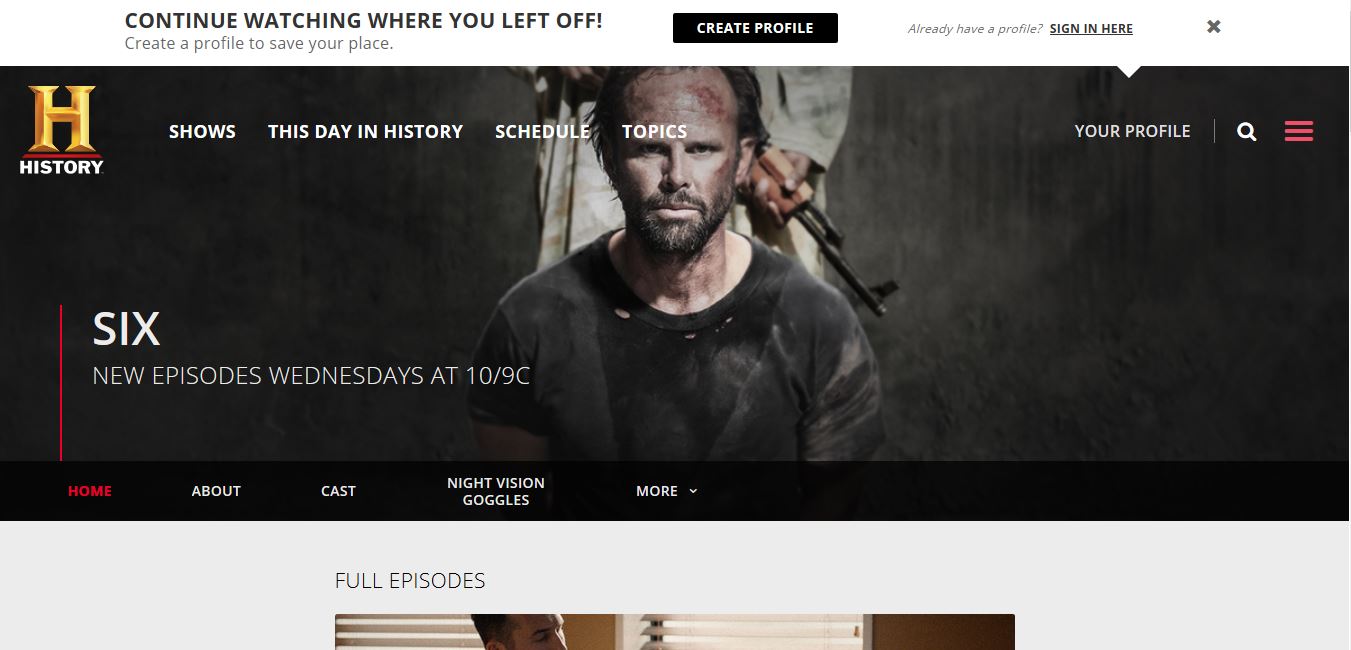 Streaming Six on Netflix, Hulu, and Amazon
Netflix should have all the episodes of Six mainly because of its exclusive deal with the network. However, It may take a day or two before a new episode shows up after it's aired on History.
Hulu may not get episodes of Six. However, that may change later on, but so far the signs are not good for Hulu subscribers who happen to be Six fans.
You should be able to download episodes of Six from Amazon Prime at $2.99 an episode. However, as of this writing, the episodes have not appeared yet.
Other Methods of Streaming Six Online for Free
Legally there is no way of streaming Six online for free unless a generous friend or family member is a subscriber to History. As for nefarious methods, we advise that you don't use them because it will only result in the FBI knocking down your door!
Last Updated on by Exstreamist