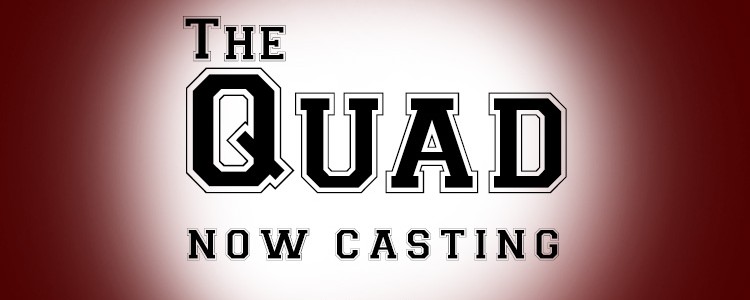 The Quad is a brand-new television series on BET. The show takes viewers into the daily working of a black college. The Quad series stars Anika Noni Rose as the newly elected president Dr. Eva Fletcher of the fictional A&M University. Rose, as she is often referred to in the series, is tasked with trying to save the college from bankruptcy while at the same time works hard to save her marriage. However, things don't seem to be going her way from the get-go as you'd expect. If anything, Rose needs to deal with unruly students, misbehaving staff members and parents who don't care less about the education system. Then throw in the odd accident, bullying and band members disappearing and you have the perfect college setting!
If you are a fan of serials based on fictional colleges, then The Quad is made for you. Below is how you can stream The Quad online for free!
Watch The Quad Online Using the Official BET App and Website
The good news is that you can stream The Quad online for free via BET's website and their iOS or Android app. However, you can only stream for free if you're a subscriber to BET via a cable service. Though you can watch all past episodes as well as new ones that have recently aired on the go, there is no way of using the service without a cable subscription. So, if you can't borrow your parents' subscription details then below are a few other alternative methods.
Live Stream The Quad Online with Sling TV
Sling TV is a service which allows for subscribers to stream live channels via the internet to their computer or mobile devices. BET is part of Sling TV's 'Sling Blue' package which also includes AMC and Syfy amongst three dozen other channels for $25 a month. The ability to live stream BET means that you'll be able to stream The Quad whenever it airs and even subsequent reruns. Also, for all that you can stream on the go, your friends still won't consider you a couch potato. Use the link below to try out the service for free!
Stream The Quad Online with AT&T TV NOW
If you want to watch The Quad online and not get billed for all that data you consume when streaming then AT&T TV NOW's 'Live a Little' package is your best option. Though we don't think you'll be racking up a bill worth a few hundred dollars just streaming The Quad, but when you factor in other shows like The Walking Dead, The Strain and maybe even MacGyver it does add up. That said at $35 a month the 'Live a Little' package just gets your feet wet. If you're looking for a complete cable replacement, we advise that you upgrade!
Streaming The Quad on Netflix, Hulu, and Amazon
Neither Netflix nor Hulu has episodes of The Quad just yet. While there is a chance that episodes may make it to both of these streaming services we seriously doubt it. After all, almost none of BET's shows have made it to either Netflix or Hulu. We will keep you posted.
Amazon will soon get the first few episodes at maybe $2.99 a pop in HD. Though you'll need to check back within a couple of weeks' time.
Other Methods of Streaming The Quad Online for Free
No! Free methods are a huge no! The reason being that it will get you jail time for piracy. We advise you use any one of the legal methods above and save yourself the trouble.