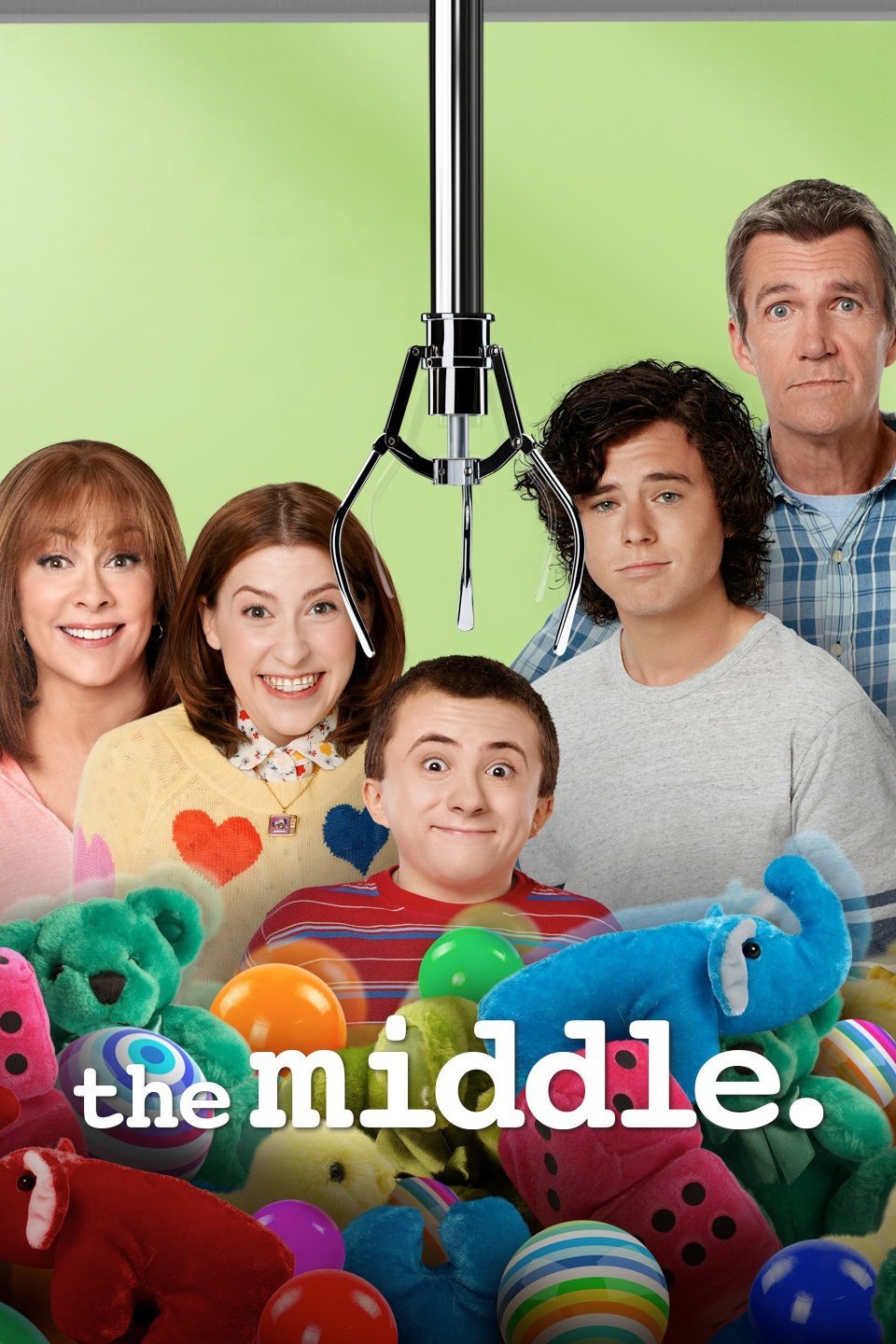 The Middle is about a working class American family living in Indiana. The show premiered in 2009 on ABC and stars the lovely Patricia Heaton from hit shows like Everybody Loves Raymond and Scrubs. On the surface, the family like all others are faced with day to day challenges such as raising kids, love life, work, and chores. However, the series is narrated by Frankie, a woman who can't seem to make things work. A failed used car salesperson turned dental assistant. Her husband manages a quarry and is the stabilizing force. But Frankie is not quite happy with her love life. So what you end up witnessing is a unromantic family comedy. The Middle has over the years managed to earn a number of award nominations and received great reviews from television critics. Rotten Tomatoes gives the show 74% with Metacritic giving it 70%.
If you want to watch a show that's something you can relate to, then The Middle is an excellent choice. Below is how you can stream The Middle online for free.
Live Stream The Middle Online with Sling TV
Sling TV is home to dozens of live channels which are streamed directly to your iPad, iPhone, and Android device. Sling TV live streams ABC as part of its lineup. So, it stands to reason that if you can live stream ABC via the service's app, then you'll not miss another episode of The Middle again, not to mention being able to watch all those reruns. You'll also be able to stream other ABC shows such as Agents of SHIELD, Shark Tank, Notorious etc. Plus, unlike other services you are not required to make a long-term commitment and with packages starting at just $20 a month it's perfect for cord cutting millennials.
Watch The Middle with AT&T TV NOW
If you are in The Middle of choosing a live streaming service then its worth considering AT&T TV NOW. The service streams ABC, and so you can watch The Middle all day long because AT&T is not charging you for data when using the serivce. Plus, with no long term subscription, or having to invest the latest 4K television its a hipster's dream come true. Try the service for free using the link below.
Watch The Middle Online Using the Official Website
What if we told you that it's possible to stream The Middle online for free via ABC's official website? You'd think that we're messing with you, but it's true! As it turns out that ABC is pretty generous but just as long as you're in the United States. Simply visit the official website and click on the 'Watch Live' button above. The website will then present you with all the latest episodes; it takes a bit of searching, but you should be able to find the episode you're looking for. However, buckle up because you'll need to go through a couple of commercials.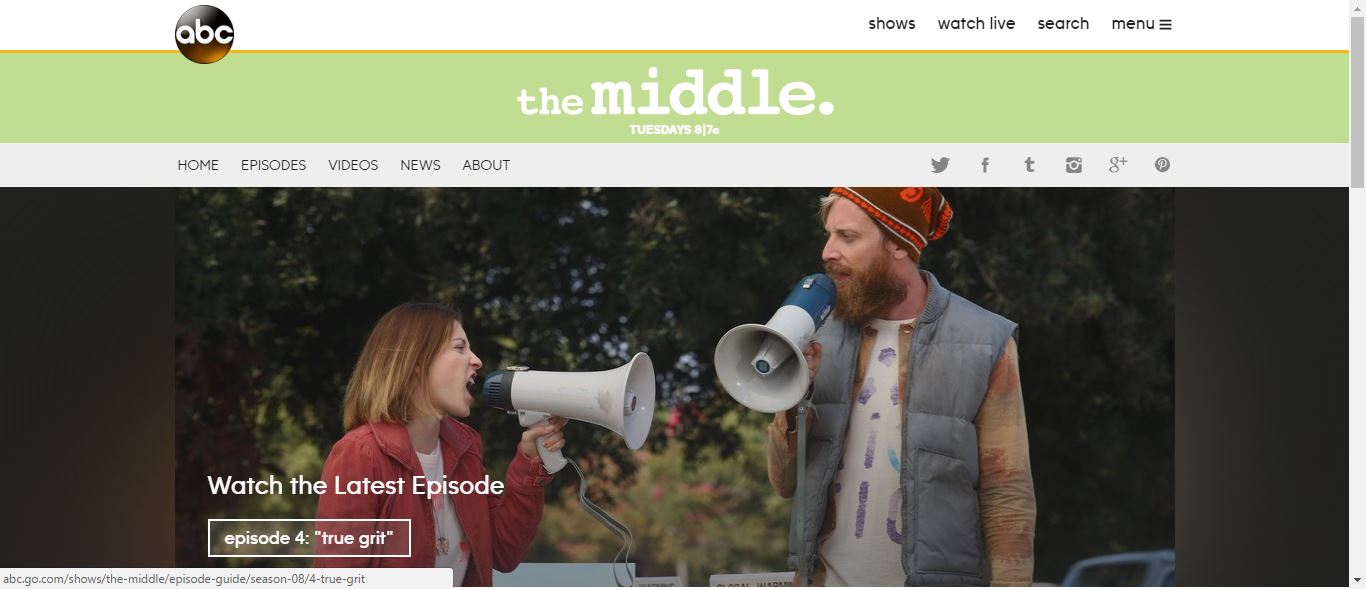 Streaming The Middle on Netflix, Hulu, and Amazon
The Middle is not available on Netflix. However, that's pretty obvious because not many shows aired on ABC tend to make it over to Netflix.
If streaming The Middle is your thing then try Hulu. Hulu has all the seasons and episodes of the show ready for streaming. Plus, new episodes are available as soon as they are aired on ABC which in itself is pretty neat!
You will get The Middle on Amazon, but it's not downloadable. You'll have to buy it on DVD. Every season is available on DVD and each season costs around $15 on average, older seasons are cheaper than newer ones.
Other Ways of Streaming The Middle Online for Free
We see no other ways of streaming The Middle for free online. However, if you'd like to explore so-called free streaming methods online make sure you have a good lawyer on retainer because it's illegal. Most free streaming websites apart from ABC itself are going to be illegal. Besides why search for free illegal streams when ABC's official website is giving it out for free!
Last Updated on by Exstreamist