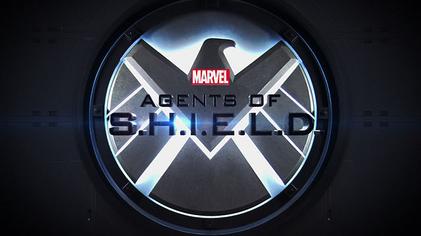 The world of Marvel is one of the most far reaching, long standing and ever changing yet still cohesive fictional universes in the history of storytelling. Thousands of heroes and villains live in this world and most of us are only familiar with a handful. What started as a comic book or two has turned into a multi-billion with a 'B' industry. It's up there with Star Wars, and Harry Potter these days.
Disney now owns Marvel (who would have thought?) so this show, Agents of SHIELD airs on ABC, also owned by the creator of Mickey Mouse. There are a few different ways to stream Marcel's Agents of Shield online so let's go through some of them below.
Live Stream Marvel's Agents of S.H.I.E.L.D with an Upgraded Sling TV Account
If you're looking to live stream Marvel's Agents of SHIELD online right now without cable, Sling TV might be your best bet. The streaming service offers a way to stream ABC shows with an upgraded package. If you're curious what Sling TV is all about, you can give it a seven day free trial here and cancel anytime.
Watch Marvel's Agents of S.H.I.E.L.D via AT&T TV NOW
AT&T TV NOW happens to be yet another streaming service with ABC as part of its basic package for $35 a month. Since, it enables you to stream ABC on the go you can live stream all the latest episodes of Marvel Agents of S.H.I.E.L.D via the app for iOS and Android devices. Plus AT&T promises not to charge subscribers for the data they consume, so you can watch all the re-runs too!
Is Marvel's Agents of S.H.I.E.L.D on Netflix or Hulu?
You're in luck! Marvel's Agents of S.H.I.E.L.D is, in fact on Netflix. They have a major deal with Marvel for much of their content, which includes several original Marvel series on Netflix. Head there now for past seasons.
For current and new seasons of Marvel's Agents of S.H.I.E.L.D you'll want to turn to Hulu. You won't find the latest episodes of Agents of Shield on Netflix but if you have Hulu you're totally covered.
With the power of Netflix and Hulu combined you're totally powered up to fight the forces of confusing streaming drama! New and old episodes are both available.
Watch Marvel's Agents of S.H.I.E.L.D Live on ABC's Official App
ABC does have an official app and website that will get you the show for free as well.  On both the app and website, you'll only get access to the current season of the show so be sure to stay current, no excuses! A live stream of Marvel's Agents of S.H.I.E.L.D is also available in some areas so be sure to check your local ABC affiliate for details.
If you don't have Netflix and Hulu then this is probably your best option for streaming Marvel's Agents of S.H.I.E.L.D for free. All it takes is an internet connection and a browser. No signups or apps. This might appeal to those cord cutters who refuse to pay for the content they consume. You'll have to watch a barrage of commercials but maybe that makes the free-ness worth it to you!
Download Episodes of Marvel's Agents of S.H.I.E.L.D on Amazon
Maybe you're one of those Marvel fans who just wants to own their favorite shows forever and not have to worry about when and where it's streaming fifteen years from now. Well digital retailers like Amazon, iTunes and Google Play allow you to download full, HD episodes of almost any show, Marvel's Agents of S.H.I.E.L.D included for a small fee.
Episodes arrive long after the show has aired (the next day) so you might have to wait. Check out Amazon for the latest right now. But if live TV isn't that important to you this is a great way to watch online.
Do you know of any other ways to watch Marvel's Agents of S.H.I.E.L.D online, free or streaming? Leave us a comment below with your recommendations.