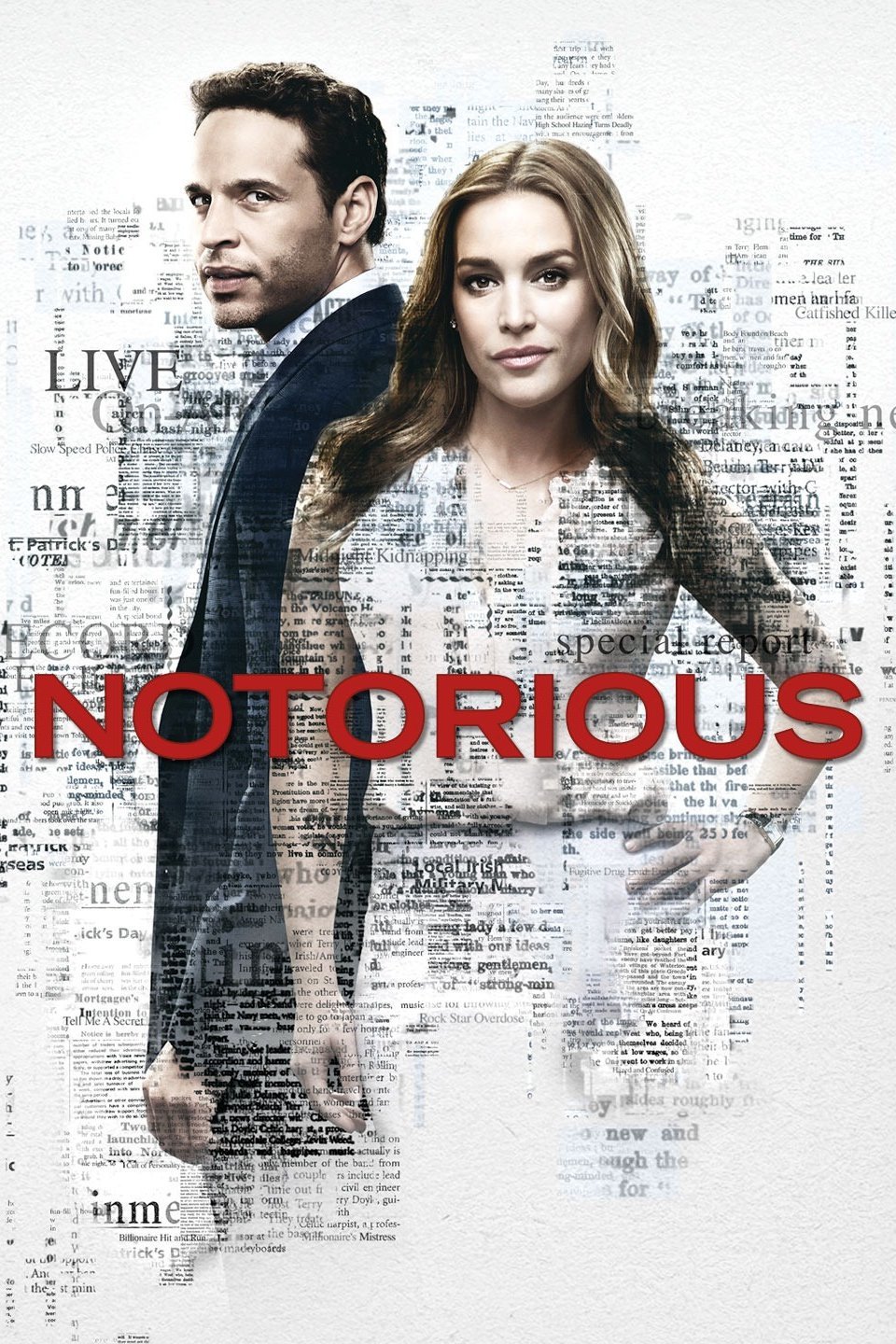 Notorious is believe it or not based on a real criminal defense attorney named Mark Geragos, and the producer of CNN's Larry King Live, Wendy Walker. The drama takes viewers behind the scenes because that's where you literally need to go to witness the murky and often mutually beneficially relationship the media has with a criminal lawyer. A prominent attorney literally teams up with a TV producer to create and manipulate the headlines which in turn influences public opinion. Most people already suspect that the media is biased but 'Notorious' takes things to a whole new level. It goes without saying that you shouldn't believe everything you see on TV, news included.
Whether you're a conspiracy nut or a documentary loving millennial, you'll definitely love Notorious. So, below is how you can stream Notorious online.
Watch Notorious Online Using the Official ABC App and Website
ABC's official app and website enable subscribers to stream Notorious online for free. However, Notorious is not the only show you can stream, as there are a multitude of others including popular ones like Forever 31 and Speechless. That said if you don't have a subscription and have no intentions of getting one, then you'll have to pursue an online only option. Below we look at a few of these options which frankly works out to be a lot cheaper than a regular subscription.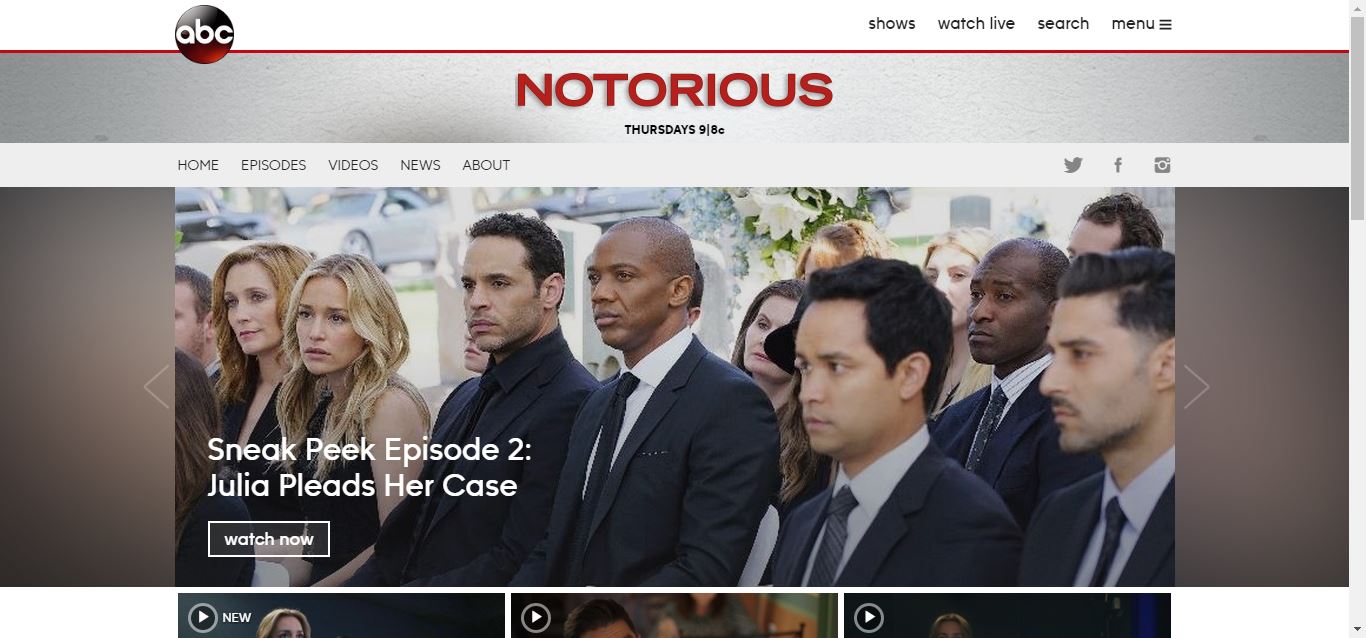 Live Stream Notorious with Sling TV
Sling TV is Notorious for being a 'cable service killer.' Nowadays with a screen in everyone's pocket and that too at a much higher resolution than a regular TV not to mention a lot smarter who needs cable? With Sling TV you can stream just about every episode of Notorious whenever it airs thanks to the service's app. All of this flexibility is excellent for just $20 a month which by the way buys you may other channels such as Bravo, History Channel, AMC, etc.
Streaming Notorious on Netflix, Hulu, and Amazon
We couldn't find Notorious on Netflix, but then again you won't find any of ABC's shows on Netflix anyways. So, if you want to watch Notorious Netflix may not be the best option. However, if you're hell bent on streaming the show try Hulu. We found all the latest episodes of the show on Hulu, so subscribing is a safe bet.
If you want to download episodes of the show in crystal clear, razor sharp HD, then Amazon Prime has all the episodes. However, we tend to think that paying $2.99 an episode can end up being pretty expensive especially compared with some of the other options we discussed above.
Other Ways of Streaming Notorious Online Free
ABC owns the copyright to Notorious, and so they control how, when and where you watch it legally. Unfortunately, it isn't available for free unless you want to risk being sent to jail for piracy right alongside Kim Dotcom.
Last Updated on by Exstreamist