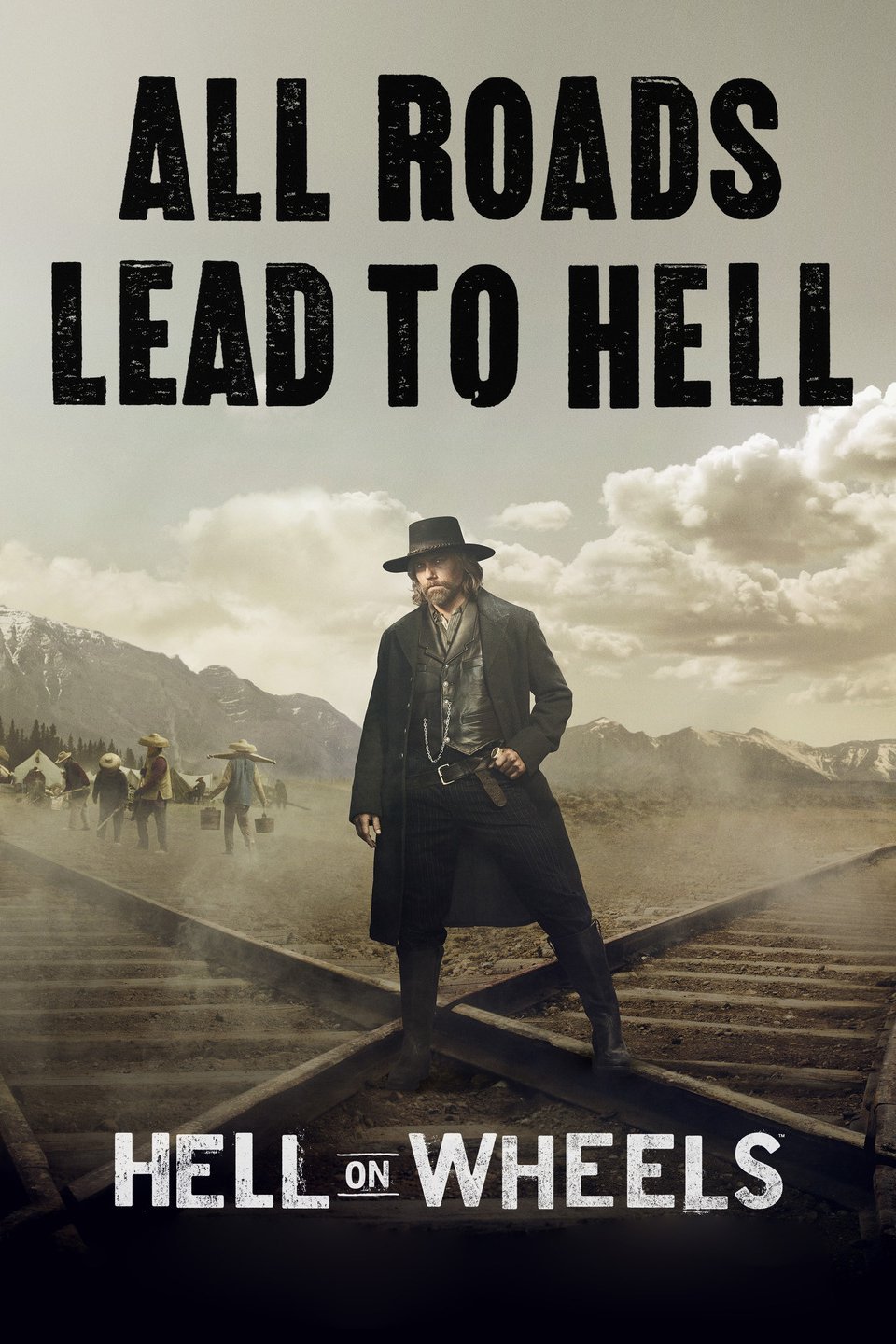 Hell on Wheels is a Western television series which revolves around the building of the first ever Transcontinental Railroad to transverse America. The series chronicles the lives of laborers, surveyors, mercenaries and prostitutes who are directly or indirectly linked to the Union Pacific Railroad. The star of the show though is Cullen Bohannon, who was a Confederate soldier. While working for the railroad tries to track down the soldiers who murdered his wife and kid. The show is aired on AMC and delivers a powerful dose of Western action.
If Westerns are your thing, then Hell on Wheels is worth watching despite now being in its fifth season. Below is how you can stream Hell of Wheels online.
Watch Hell on Wheels Online Using the Official AMC App or Website
AMC is without a doubt an extremely popular network with shows like The Walking Dead, Hell on Wheels and Into the Badlands keeping audiences hooked. Though it's a shame that their official app is a dud. That said subscribers to the channel can still live stream Hell on Wheels via their mobile device using the app but don't expect any extra content. The same goes for the official website which can be accessed via a web browser. But if you're not a subscriber then there are other ways of streaming the network and its shows online.
Live Stream Hell on Wheels Online with Sling TV
Sling TV is a cord cutting solution which means that you no longer need a regular cable service to watch shows like Hell on Wheels live. The service starts at $20 a month which should suffice for anyone who wants to stream AMC as well as other channels such as ESPN, TNT, CNN, etc. Thanks to the Sling TV app for iOS, Android, XBoxOne and Chromecast you get a lot more flexibility in the way of how you watch TV!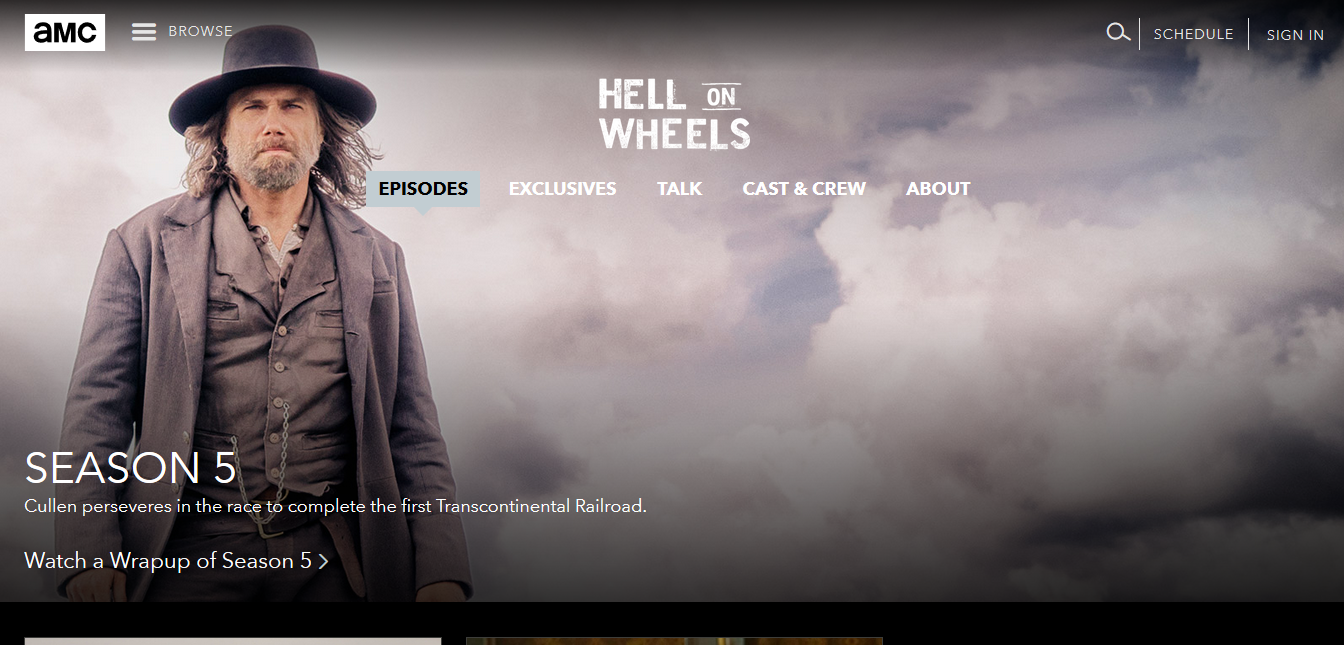 Watch Hell on Wheels with AT&T TV NOW
AT&T TV NOW is a service which is owned by AT&T and like Sling TV allows you to live stream channels like AMC. A AT&T TV NOW subscription means that you'll be able to live stream every episode of Hell on Wheels aired on AMC as well as other shows like The Walking Dead, and The Talking Dead, etc. Prices start at $35 a month, but there is no long term commitment which means it's possible to unsubscribe if you think the service sucks!
Streaming Hell on Wheels on Netflix, Hulu, and Amazon
You can find all the episodes of Hell on Wheels on Netflix. You'll also be able to stream previous seasons which means that if you haven't watched the show yet, this gives you an excellent opportunity to do so.
Hulu does not have Hell on Wheels. But then again the service does not have any other AMC show either.
Episodes of the show can be downloaded in HD directly from Amazon Prime. Entire seasons cost $34.99 and $2.99 an episode. Oh, and you can also buy past seasons on DVD!
Other Methods of Streaming Hell on Wheels Online for Free
Unfortunately, free methods are not legal. So, anytime you come across a website claiming to offer you free streaming of hit shows like Hell on Wheels you can be assured that these are not legal. While you may think nobody is watching you but the FBI certainly is and getting slapped with a lawsuit for piracy is not exactly pleasant.
Last Updated on by Exstreamist