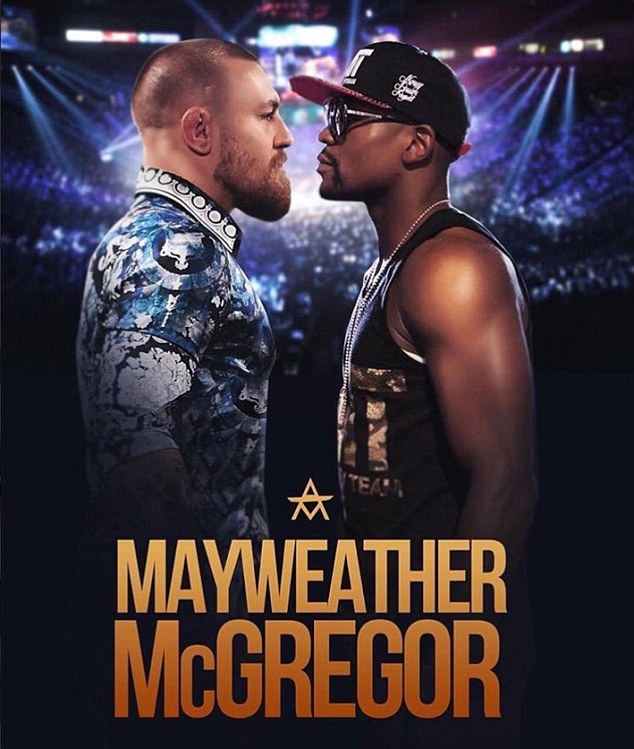 "The Money Fight" is finally here folks. Floyd Mayweather Jr. will go up against the UFC champion Conor McGregor in a boxing event. For those who don't know Mayweather is an eleven-time five division boxing champion and undefeated for the past decade. His opponents label his fists 'lethal weapons'. Corner McGregor is the UFC Lightweight Champion and also undefeated. The fight is scheduled to take place at the T-Mobile Arena in Nevada. Mayweather, if he wins, will end up with at least $100 million which can increase four times if the event reaches its predicted metrics. McGregor may end up earning $75 million, though both men signed an NDA from publicly disclosing their winnings.
If you were hoping to buy a ticket for "The Money Fight," then you are out of luck because those were sold out long ago. Fortunately, you can still live stream McGregor and Mayweather go at it on your mobile device or laptop computer via the methods below.
Watch Mayweather vs. McGregor Online Using the Official Showtime App and Website
Showtime has announced that the Mayweather vs. McGregor will be broadcast on cable but only for those who pay i.e. pay per view! However, if you do pay and most fight fans will if they are subscribers to Showtime, then it's also possible to stream via the app and official website. Though ideally, even if you are a millennial you'll want to grab a cold one on the couch for this one!
Live Stream Mayweather vs. McGregor with AT&T TV NOW
AT&T TV NOW is AT&T's cord cutting service. The service has not yet announced that it would be live streaming the Mayweather vs. McGregor fight aka The Money Fight just yet. However, expect it to be a PPV costing around $60. That said in the meanwhile you could stream other sports channels like Fox Sports, ESPN, and NBC Sports, etc. Click the button below to try the service for zero dollars!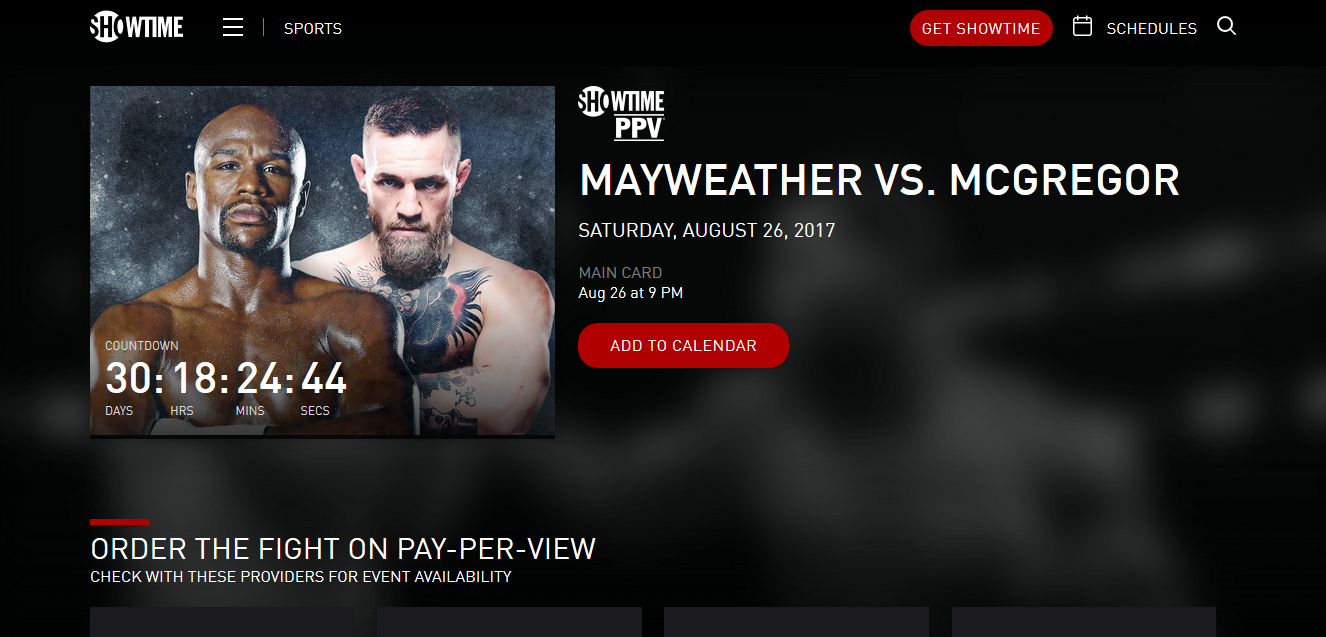 Live Stream Mayweather vs. McGregor Online with Sling TV
Sling TV is another cord cutting service starting at $20 a month, but that does not include watching PPV events like Mayweather vs. McGregor. However, there is no official word if Sling TV will offer the fight as a pay per view just yet. Though if UFC 214's PPV is anything to go by you can expect to pay around $60 when it is offered. UFC 214 is Sling TV's first PPV offering and another encroaching step into cable television's domain.
Streaming Mayweather vs. McGregor on Netflix, Hulu, and Amazon
Netflix and Hulu don't usually stream fights. However, you can expect that either one or both of these services may have it available for streaming days after its aired. So, by no means it is live.
Amazon Prime may also have the Mayweather vs. McGregor fight available for download a few days later. Exact pricing cannot be ascertained just yet but expect to pay upwards of $10.
Other Methods of Streaming the Mayweather vs. McGregor Live Online
Well as of right now we aren't aware of any other legal ways of streaming this much-hyped fight other than the ones mentioned above. Though you can be assured that illegal streaming services will start offering up this fight for a few dollars. But it's best to steer clear of them unless of course, you want to end up in prison. After all this hype there is no way that Mayweather vs. McGregor fight will be streamed live for free even by pirates!
In the words of ring announcer Bruce Buffer "Are you ready to rumble!"