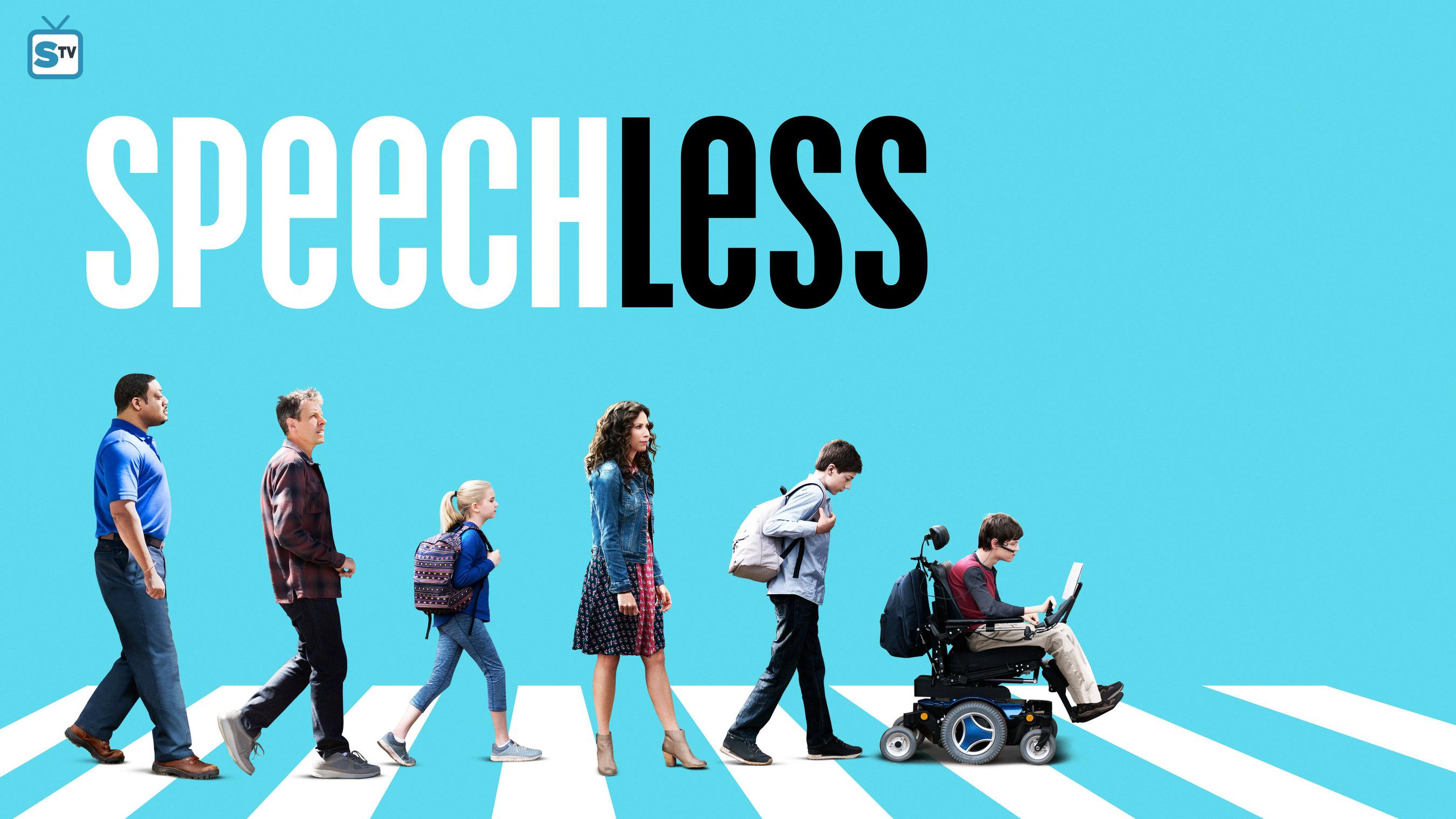 'Speechless' stars Minnie Driver as Maya DiMeo who is a mom with a few kids but one kid, in particular, seems to take up most of her time. Micah Fowler stars as J.J. DiMeo a special needs child with cerebral palsy who appears to be as taken back as the rest of the family when his mom (Maya) changes six school districts in one year. Maya is looking for the perfect school for J.J. which seems like an impossible task because no school is good enough for her son and because of that the entire family is forced to uproot and start again. The outlandish take-charge mother coupled with some weird characters makes this a comedy serial with a heart. ABC also throws in a kid who is the brains of the family whose wisecracks can turn any situation into an embarrassing one something he probably picked up from his mom!
If you're into comedy serials with a heart then 'Speechless' is a must watch. But since most people suffer from short attention spans nowadays probably streaming online is a way better option.
Live Stream Speechless with Sling TV
Sling TV helps millennials and anyone else with a working credit card do away with their crusty cable service provider forever! A Sling TV subscription allows you to live stream channels like ABC directly to a device of your choice. It's also a lot cheaper than regular cable starting at just $20 a month with no commitment on your part. In addition to being able to stream ABC, you can stream Bravo, Fox Sports, Syfy, ESPN, etc.
Watch Speechless Live with AT&T TV NOW
AT&T TV NOW will leave you speechless with its ability to allow subscribers to stream on the go! The service live streams ABC via its apps for iOS and Android devices. Plus, AT&T makes sure that subscribers are not charged extra for the bandwidth they consume. The end result is all you pay is $35 a month for the basic package, with no long term commitment and yet have the ability to live stream Speechless and other hit shows! Try the service for free via the button below.
Watch 'Speechless' Online Using the Official ABC App or Website
ABC's official app and the website make it very easy to stream the past and present episodes of shows such as 'Speechless', 'Body of Proof', etc. Regardless, of whether you have the latest iPhone, or an old Samsung device running Android downloading and installing the app is something that even your grandmother can do. However, what your grandma would not be able to do is figure out how to choose a show and episode not to mention entering in their credentials. That's where the app is both pointless and useful. Useless if you don't have a subscription to ABC via your cable service provider but free streaming on the go if you do!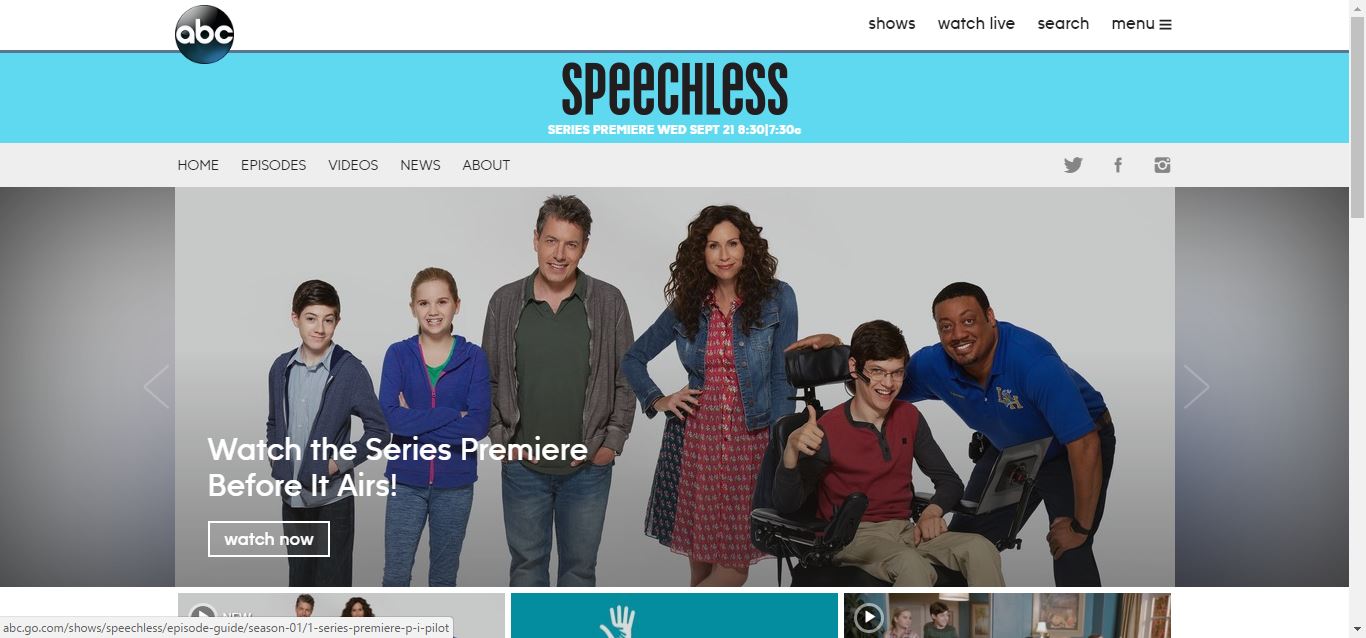 Streaming Speechless on Netflix, Hulu, and Amazon
You will not be able to stream 'Speechless' on Netflix anytime soon. Not only is there no official word but Netflix has not had any of ABC's shows for quite some time. You'll probably have a lot better luck with Hulu. Hulu has quite a few of ABC's shows and despite there being no official word here either we are certain to a significant degree that you should be able to find episodes of 'Speechless' here sooner than later.
If downloading episodes of 'Speechless' in HD is your thing, then you can't go wrong with Amazon Prime. But at $2.99 an episode you better be putting in that overtime or else…
Other Ways of Streaming Speechless
Well, you could always try to find free websites but only if you want to find out how great the inside of a jail cell is nowadays. Piracy is a punishable crime, and you shouldn't need a degree in criminology to know that!
Last Updated on by Exstreamist