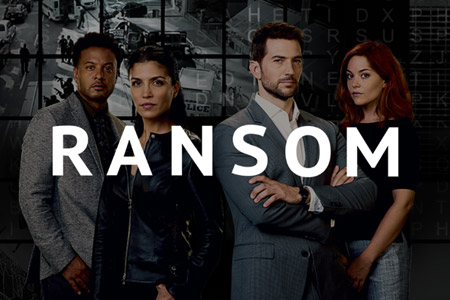 Ransom is a CBS drama series created by David Vainola and follows the daily, not so boring grind of a hostage negotiator. The series stars Luke Roberts as Eric Beaumont; an experienced a hostage negotiator who along with his team solve a string of ransom and kidnap cases. His team deals with some of the most dangerous criminals in the world. Interestingly, though Ransom may come across as being the work of pure fiction it is based on the experiences and life of Laurent Combalbert, and Marwan Mery both of whom were word renowned hostage negotiators. As a professional Eric is obviously brought in to save the lives of innocent people. He uses his insight into the minds of criminals to resolve some impossible cases. Also, he always refuses to use violence even when confronted by dangerous criminals. His team consists of a psych profiler, ex-cop, and a rookie investigator.
Ransom is gearing up to be a very popular show and is especially for people who love CSI type serials. If you want to watch Ransom but don't have cable then below is how to stream the show online for free.
Watch Ransom Online Using the Official CBS All ACCESS App
Ransom airs on CBS, and so all subscribers to the network can live stream Ransom via the CBS All ACCESS app for free. However, those who are not subscribers cannot stream for free and are required to pay $6 per month for the privilege. That said $6 buys you access to shows like Ransom, MacGyver, NCIS, etc.
Try DIRECTV NOW Free for 7 Days
Streaming Ransom on Netflix, Hulu, and Amazon
Netflix and Hulu do not and probably will never get episodes of Ransom. CBS pulled out a while back and is currently pushing its own streaming app called CBS All Access so don't expect Ransom to be available on either service.
Episodes of Ransom are available via Amazon Prime for $2.99 an episode. Yes! It's not exactly cheap, but it's not like you have a truckload of other options when it comes to CBS shows.
Other Methods of Streaming Ransom Online for Free
CBS shows like Ransom are pretty hard to get a hold of legally so you may be tempted to take the illegal route. However, that will only lead to prison time, fines and spending your time dreaming about breaking out. We Strongly advise that you keep things legit!