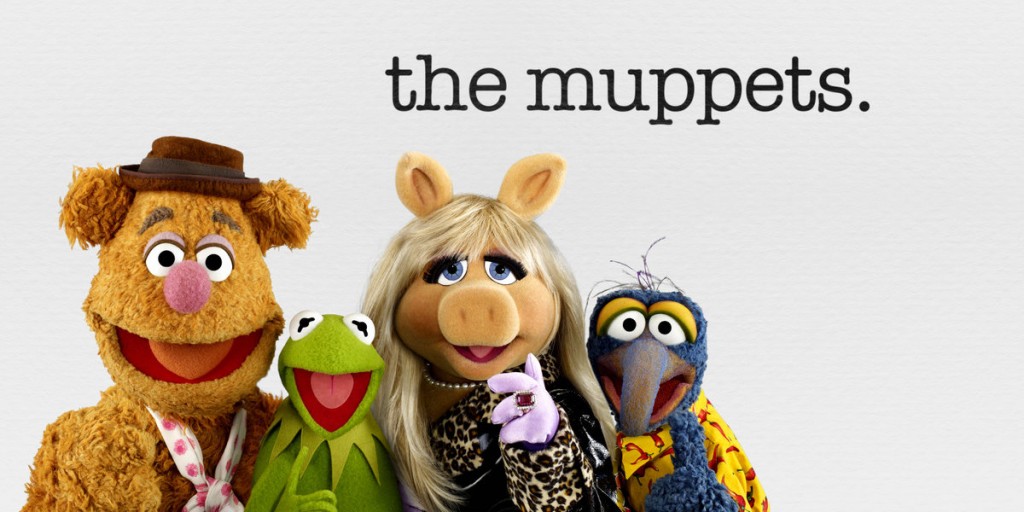 Few things are more nostalgic than The Muppets. Several generations of fans have been able to enjoy these critters in film and on the silver screen at home as well. It's been decades since The Muppets were last on TV, though but ABC has brought them back! The Muppets show will again touch all of us as it brings families together in front of the boob tube for a wholesome show able to entertain all ages.
In this new era of Muppets you might want to watch the show online. Streaming The Muppets is possible and there are a few options at your disposal. Here are some of the ways you'll be able to watch The Muppets online.
Are The Muppets on Netflix or Hulu?
The Muppets won't be on Netflix for some time. Netflix doesn't get new shows for streaming online like The Muppets for several years after their initial release on the channel they were created for. Some other ABC programming has made it to Netflix, though so if you can wait a couple of years for the episodes, you might get them on that streaming service.
Hulu has a deal with ABC (which is owned by Disney, which in turn owns The Muppets AND ABC) to stream all of ABC's content online and through their app the following day. SO if you're a Hulu subscriber you'll have all of The Muppets available to watch online the next day.  This could be a great option if you're already a Hulu subscriber.
Live Stream The Muppets Online with an Upgraded Sling TV Account
For those hoping to watch The Muppets on a live stream right when it airs, Sling TV might be the best bet. The service offers an option to add ABC to your account without having a cable subscription. If you're not familiar with what Sling TV is, they offer a great free trial so you can check it out and cancel anytime.
Stream the Muppets Live with DIRECTV NOW
You can watch the latest episodes of the Muppets with a DIRECTV NOW subscription. The service is an online alternative to regular cable with instead of requiring a TV all you need a regular smart phone or tablet PC like your iPad. Just download and install the app, then pay $35 a month to start live streaming ABC along with a host of other channels. You can also drop the subscription at any time. Give it a shot for 7 days without paying a dime!
Try DIRECTV NOW Free for 7 Days
Watch The Muppets Online with the Official ABC App
ABC has a nice app called WATCH ABC.  You should be able to watch The Muppets online using this app as well.  It's available for iPhone, iPad, Android and many other devices so be sure to download that if you want a great way to stream The Muppets on the go.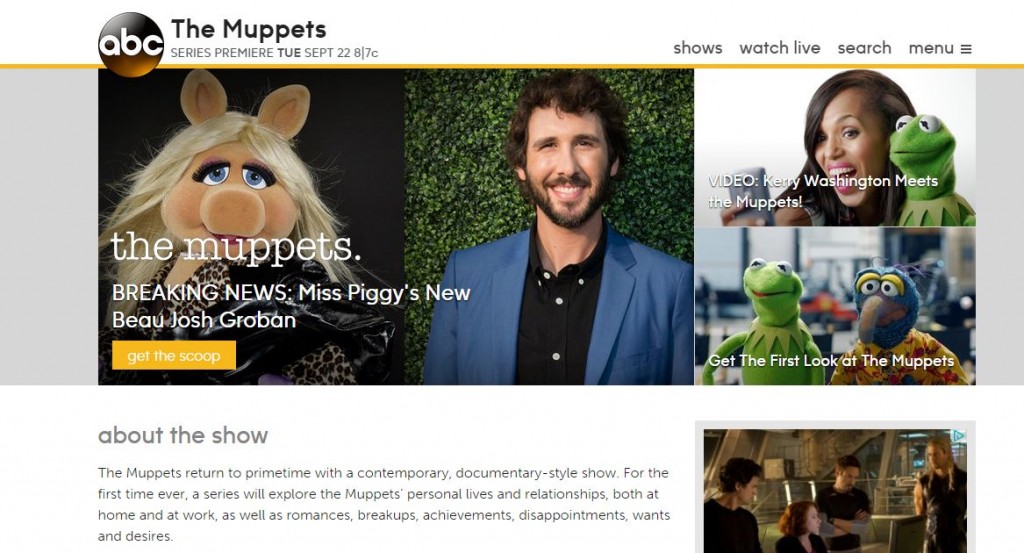 You can also watch The Muppets on ABC's official website if you have access to a full browser. That should get the job done as well and you won't have to download an app or subscribe to anything.
Download Full Episodes of The Muppets
Sites like Amazon, iTunes and Google Play offer full episodes of The Muppets for about three dollars per episode. The great thing about this is that you'll be able to watch them offline and you don't have to commit to a subscription. The downside is that you usually have to wait a while for them to make their way onto these platforms. Typically six months to one year. But if full episodes of The Muppets are what you're looking for (though not for free!) this could be the perfect solution to those of you who don't want to subscribe.
https://www.youtube.com/watch?v=pfJkusicBa4
Watch The Muppets Live Stream
ABC does actually offer a live stream online for The Muppets. It depends on where you live, though so be sure to check out their website to determine whether you can live stream The Muppets online.