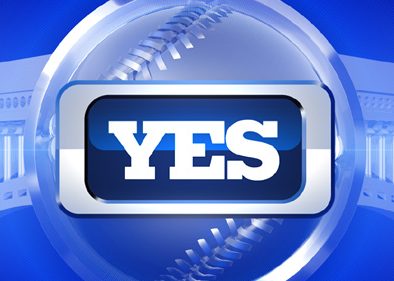 YES is an abbreviation of The Yankees Entertainment and Sports Network. It is a satellite television channel owned by 21st Century Fox which holds 80% of the stock with Yankees Global Enterprise owning just 20%. The network primarily serves the New York City area and a few surrounding cities. It broadcasts an array of sports events like documentaries, discussion programs, magazine shows and most importantly games played by the Yankees, Major League Soccer's New York City FC and the NBA's Brooklyn Nets. YES Network is headquartered in the iconic Chrysler Building.
The vast majority of subscribers to the channel are fans of the Yankees or New York sports teams in general. However, a subscription is not mandatory as there are a couple of ways to live stream the channel online.
Live Stream YES Network Online with Sling TV
Sling TV allows subscribers to do away with regular cable and use a service which is flexible and includes their favorite channels like the YES Network. While Sling TV's monthly subscription starts at $20 a month, you'll need to buy the sports package which includes the YES Network and many other sports channels like Fox Sports, ESPN, ESPN Bases Loaded etc. The Sling TV app for various devices including modern Android and iOS phones/tablets ensures that you can start streaming right way and on the go! Try the service for free via the button below.
Watch YES Network Live with DIRECTV NOW
DIRECTV NOW is also a cord-cutting service and as you've probably guessed owned by AT&T. The service costs just $35 a month but Yankees fans should consider upgrading to a bundle which includes the YES Network. Native apps for iOS, Android, Chromecast and the Xbox One ensures that you can stream whenever you want and wherever you get the chance. An added bonus is that the service does not require a long-term commitment. So, try it out for free via the button below.
Try DIRECTV NOW Free for 7 Days
Watch YES Network Online Using the Official App?
It's unfortunate that the YES Network does not have an official app and there is no way for subscribers to the channel to stream via the website either. The website is pretty standard with a couple of videos which are updated every day and articles which some may find interesting. But without live streaming visiting the website is pointless. Though if you've subscribed to the YES Network via your local cable service, you could use their live streaming app for your device.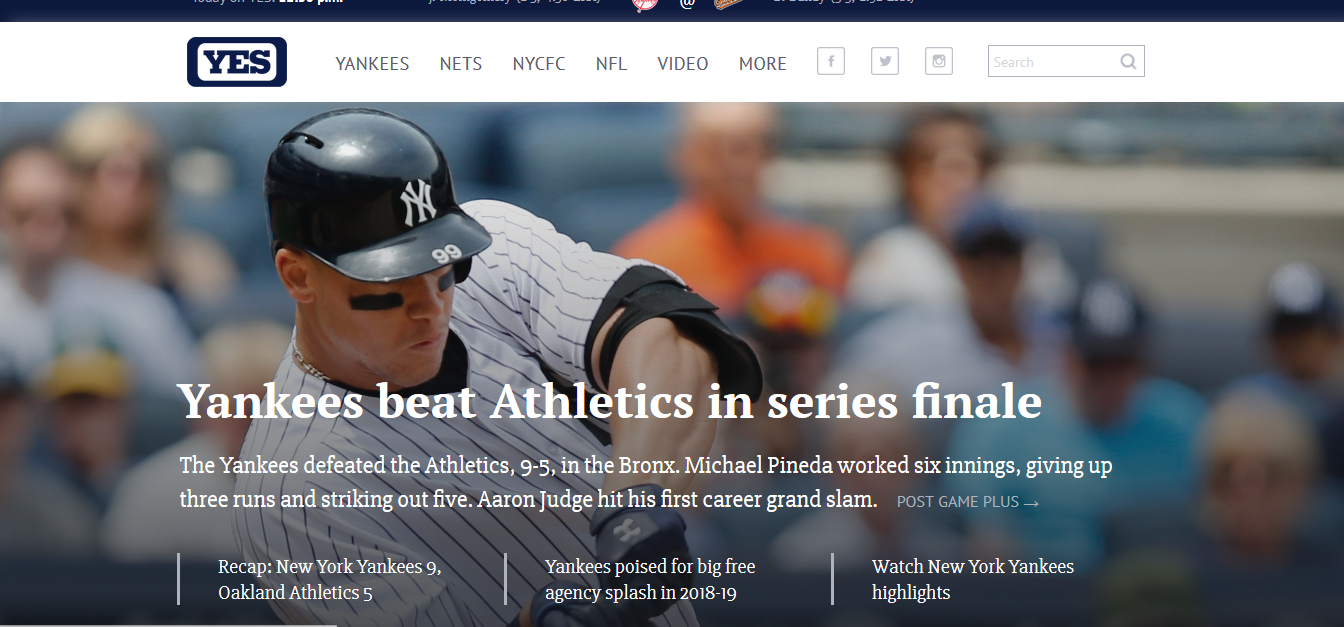 Streaming YES Network on Netflix, Hulu, and Amazon
Netflix and Hulu are not sports oriented services, and so it stands to reason that they don't have any of YES Network's content. The same goes for Amazon Prime which does not have episodes of YES Network shows. That said you may still be able to download old Yankees' games!
Nefarious Methods of Streaming the YES Network Online for Free
Nefarious methods are probably a dime a dozen or in this case don't cost you a dime. But they are illegal and not advised unless you want to spend time in jail with Chad Curtis, who may probably get out before you do!