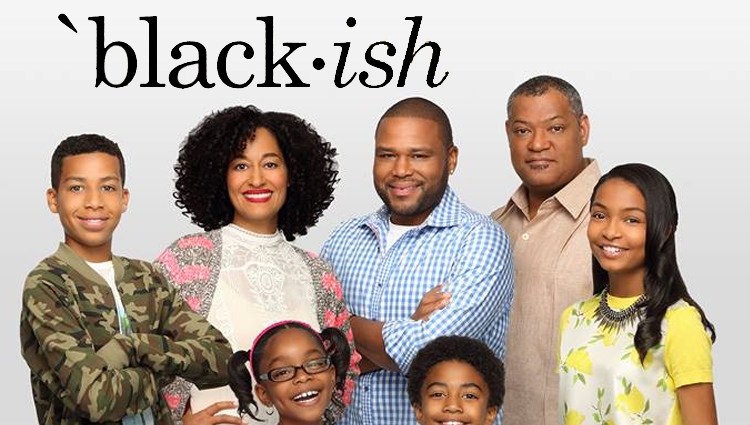 One of the funniest TV shows of the 2014 fall season, Black-ish has quickly become a crowd and critic favorite in its first season.
Following the life of Andre Johnson and his family through their lives as an upper middle class black family in a predominantly white suburb. The show doesn't solely rely on jokes centered around race, although there are plenty of perfectly executed ones in that regard, but instead does a great job portraying a family struggling with its own identities, from the traditional grandpa, nerdy son, the mixed race wife, the disassociated daughter and the trouble-making younger twins, the dynamics between each character on this show is what makes it so great.
Black-ish has only been on ABC for one season, but became a comedic highlight for a network that has another family comedy already in its wheelhouse with Modern Family. The two shows certainly draw from the same situation pool, they have their own unique traits keeping both shows feeling fresh.
So where can you watch Black-ish online? We'll break down the different ways you can stream this show digitally.
Stream Blackish Live Online Right Now with Sling TV
If you're in a pinch trying to watch Black-ish live online right now, you can sign up for a seven day free trial of Sling TV here and watch Blackish right now. Sling TV offers live TV streaming without a cable TV subscription, so if you don't have cable, this is probably going to be one of your best "live viewing" options.
Watch Black-ish with DIRECTV NOW
One of the best ways of catching up on all the latest episodes of the show is to be able to stream it on your mobile device and DIRECTV NOW allows you to do just that. Starting at a mere $35 dollars a month you get to stream not just ABC's Black-ish live but a truck load of other shows and that too without a long term pay-tv commitment. Plus, you can give the service a free run for 7 days prior to paying for it.
Try DIRECTV NOW Free for 7 Days
Is Black-ish on Netflix?
No word yet on this one, but the odds aren't particularly good. It seems as if Netflix and ABC have parted ways for a good chunk of their content sharing but this isn't always true. We likely won't know until at least the fall if Netflix plans to add Black-ish to its streaming library.
Stream Black-ish on Hulu
Great news here, the entire first season of Black-ish is streaming on Hulu for paid subscribers. For those of you not paying for Hulu, you can still stream four episodes of the hit ABC comedy to get a feel for it. We're willing to bet after you watch a few episodes you're going to want to watch the rest, perhaps enticing you to go beyond the free version of Hulu. Funny how that works.
Is Black-ish on Amazon Prime?
The good news? Black-ish is available on Amazon. The bad news… it's no free. You can still stream a few episodes for $2-3 bucks each before deciding if you want to pay full price for a subscription to Hulu or buy the whole season on Amazon here, which is helpful for some. No word if Black-ish will be available on Prime Instant Video anytime soon though for free.
Google Play and iTunes
Both Google Play and iTunes have individual episodes of Black-ish available to stream instantly for $2-3 bucks an episode depending on streaming quality. Similar to Amazon Prime, not a bad deal if you're looking to get a few episodes watched before paying for a whole season.
Watch Black-ish on ABC.com
You can watch up to four episodes of Black-ish on ABC.com without any cable subscription. No word as to whether or not they plan to expand their streaming options on ABC after the first season concludes or if these episodes will be available on ABC's site for very long. In other words, get watching!