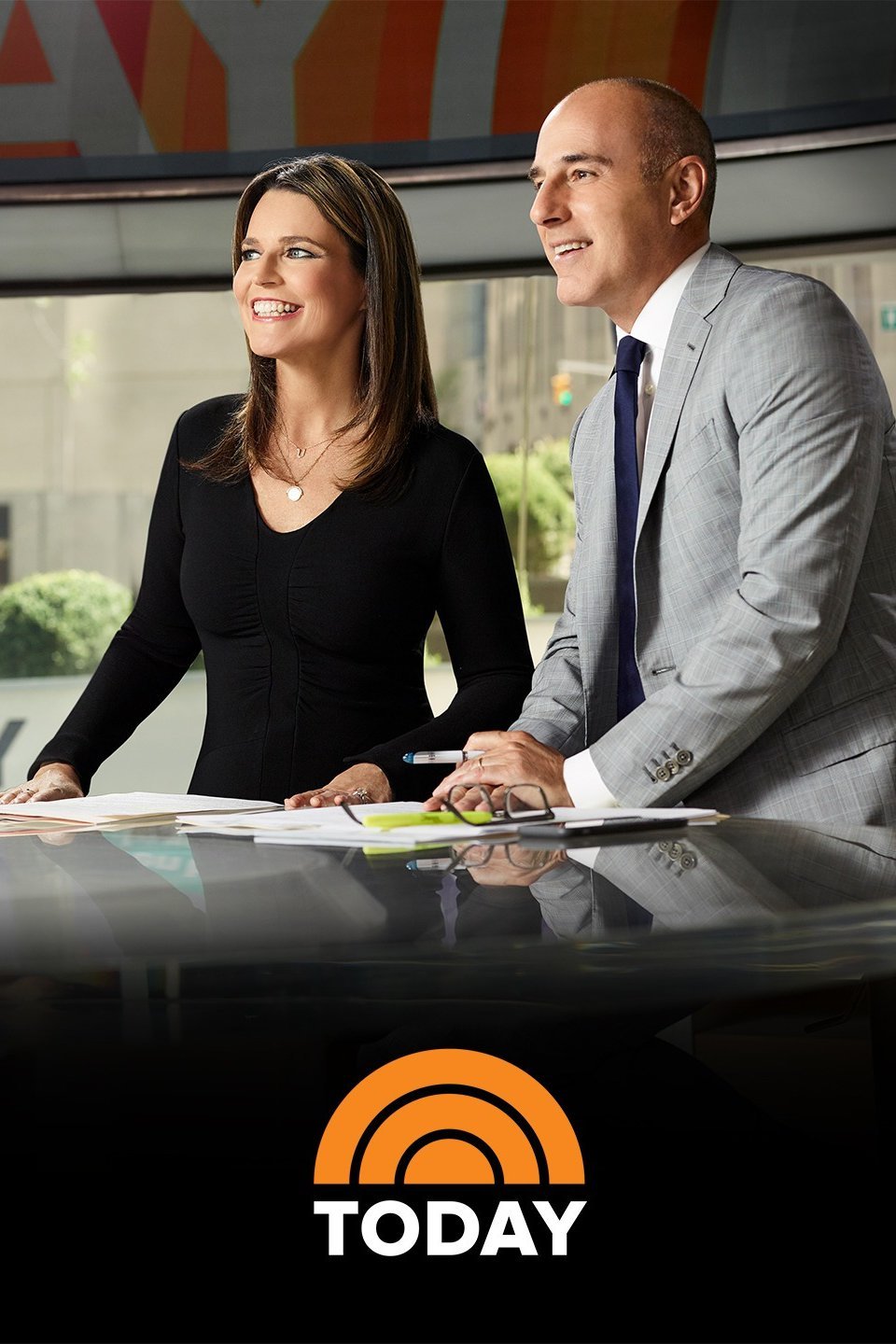 'Today' is also sometimes referred to as The Today Show. It is a morning talk show aired live on NBC. The show originally debuted back in 1952 and is considered the first of its kind in America. It is also credited with being the fifth longest running television series in the country. Though it was originally a two-hour long show each weekday, it was later aired even on Sunday and Saturday for an hour in 1987. The weekday broadcasts saw an increase of up to four hours in 2007. The show's dominance was unchallenged until the late 80s, and that's when Good Morning America started to air. The show maintained a no.2 status since 2012, right behind GMA. However, it was ranked amongst the 50 Greatest TV Shows of All Time.
If you like catching up on the news and latest Hollywood gossip, then Today is the show to watch! Below is how you can catch up on Today by streaming it live online.
Watch Today Online Using the Official NBC App or Website
The best way to stream Today live is with the official NBC app or via their website. Their official website has previous episodes of Today, but expect to sit through as many ads as you would on television. However, to live stream Today and other shows live online, you'll need to be an NBC subscriber. If you are not a subscriber, then the official method will not for you. Though you can use many of the other methods described below.
Live Stream Today via AT&T TV NOW
If you need to live stream Today while on the go then AT&T TV NOW may be just what the doctor ordered! AT&T runs the service and live streams over a hundred channels, including NBC via their apps for iOS, Android, Fire and Chromecast devices. So, in addition to watching Today, subscribers can watch other NBC Shows like Blindspot, Meet the Press, Great News, etc. Starting at $35 a month and AT&T offering subscribers free data for streaming we think it's a cord cutting solution worth considering.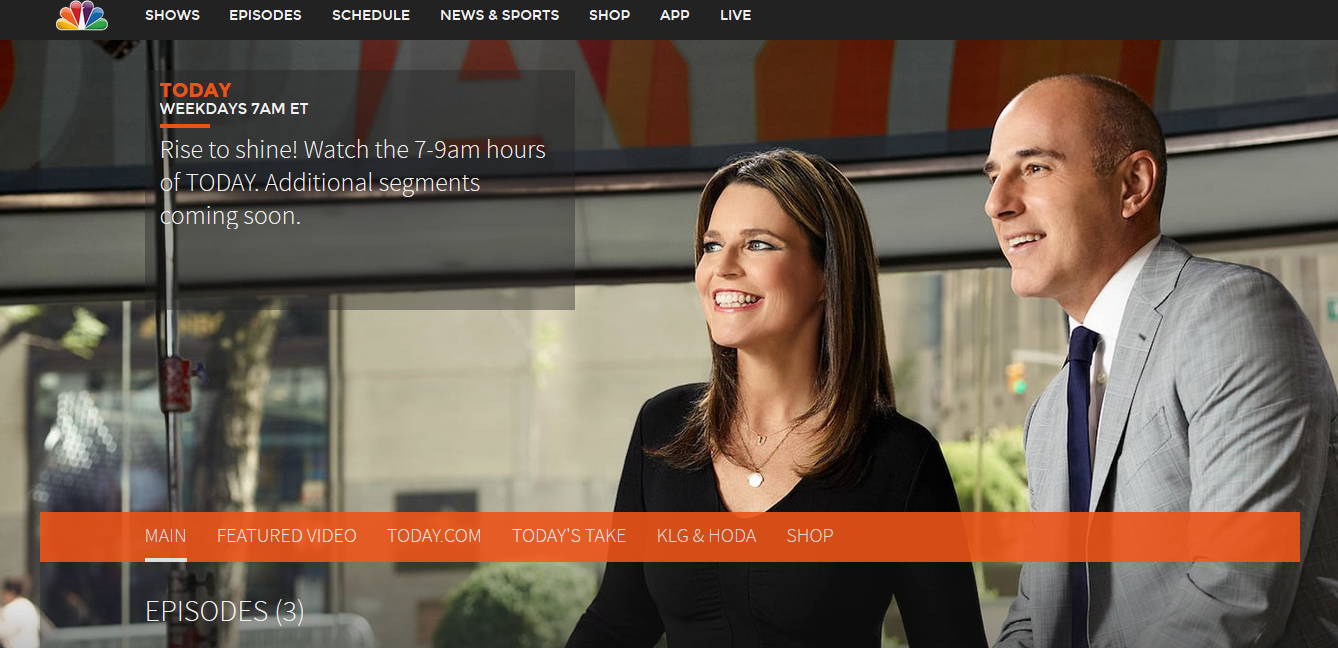 Live Stream Today Online with Sling TV
Sling TV is a cord cutting service which too streaming NBC live. So, it stands to reason that you'll be able to stream Today as well as dozens of other NBC shows via your mobile device or laptop computer. Starting at $20 a month, it is considered one of the best cable alternatives especially if you want to watch shows like Today on the go. Though we'd advise that you give it a shot for free by clicking on the button below before paying for the month!
Streaming Today on Netflix, Hulu, and Amazon
Netflix does not have episodes of Today available for streaming. But then again Netflix likes to focus on entertainment and not on current affairs programming.
Hulu usually has just about every NBC show you can think of but Today is unfortunately not available. Again, like Netflix, it's perhaps because Hulu focuses on entertainment.
You can't download episodes of 'Today' from Amazon Prime. But then again who'd want to watch yesterday's news?
Other Methods of Streaming 'Today' Live Online for Free
It's possible to live stream 'Today' for free via numerous piracy services which offer free streaming in exchange for clicking on pop-ups. But those services are illegal and in case you didn't know will get you jail time and fines. Alternatively, you could try searching for yesterday's 'Today' show on YouTube, and hope that some generous YouTuber uploaded it for the less fortunate!