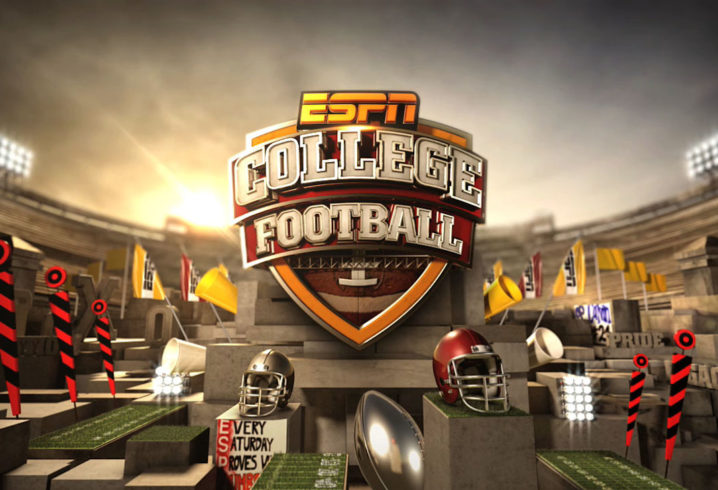 ESPN College Football or College Football on ESPN is mainly branding used by ESPN for the broadcast of NCAA Division I FBS college football. The broadcast is across all ESPN properties like ABC, ESPN2, ESPN, ESPNU, ESPN Deportes, etc. ESPN College football originally debuted back in 1982. ESPN College Football currently consists of just around five games broadcast each week along with ESPN College Football Primetime aired at 7:30 on Thursday. On Saturdays, fans can watch ESPN College Football Noon, and on Sundays, they can watch the 3:30 or the 4:30 game.
While you can watch College Football on ESPN via a regular cable service, below, we'll look at how you can stream it live. That way you'll not miss another game again even if you're not at home.
Watch College Football on ESPN Online Using the Official App and Website
Fans of College Football can live stream every game from the comfort of their smart device via the ESPN app for Android and iOS devices. Additionally, those who can't afford a smart device or are too paranoid to buy one can even live stream college football on ESPN via their web browser by logging into ESPN's website with their subscriber credentials. However, if you've not subscribed to ESPN, you can always opt for one of the cord-cutting services mentioned below.
Live Stream College Football on ESPN via AT&T TV NOW
AT&T TV NOW allows college football fans to cut the cord and stream every game on the go. It happens to be one of the best ways to watch College Football on ESPN without signing up for a long-term cable commitment. Also starting at just $35 a month and apps for every smart device you may already be using means that you'll be streaming games on the go and on multiple devices. AT&T is also throwing in free data for streaming so you can watch the entire College Football season and even episodes of The Orville, The Walking Dead, and NCIS without a worry in the world.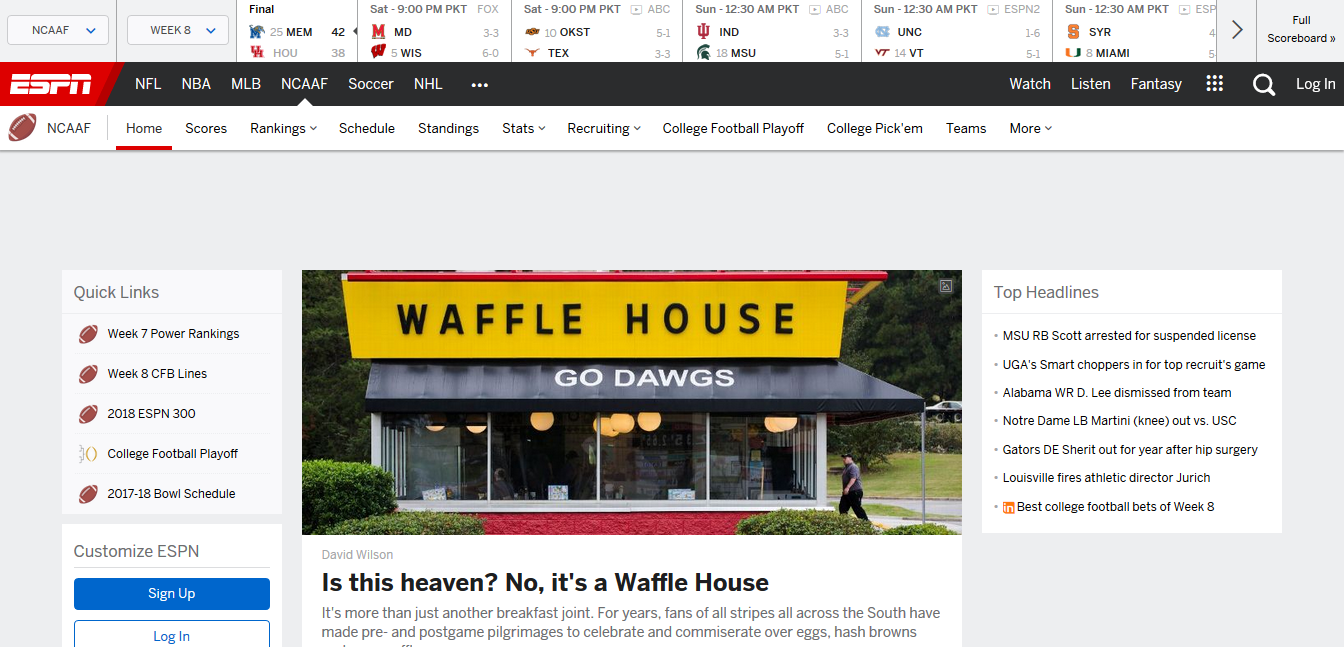 Live Stream College Football on ESPN Online with Sling TV
Sling TV is a cord-cutting service that starts at a slightly cheaper price point of $20 a month. The service live streams College Football on ESPN in addition to over a hundred other channels all of which are streamed via apps for iOS, Android and a load of other devices. Give Sling TV a shot for free via the link below.
Streaming College Football on ESPN via Netflix, Hulu, and Amazon
Netflix does not stream College Football on ESPN or any other sports for that matter. So, you'll not find anything here!
Hulu is mainly dedicated to serials and movies, College Football on ESPN is none of those! Perhaps things may change later on, but for now, there is no football to be found.
Amazon Prime does not have College Football on ESPN or any other football game available for download. Though you may find a few classic games on DVD or Blu-ray.
Other Methods of Streaming College Football on ESPN for Free
We are not aware of any legal and yet free methods for you to stream College Football on ESPN live. Services or websites that are live and free tend to be illegal. So, unless you want to end up in prison accused of being a Russian spy free streaming is not a good idea!
Last Updated on by Exstreamist