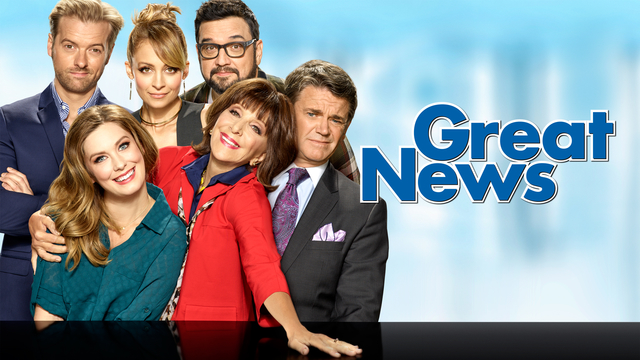 Great News is NBC's latest sitcom created by Tracey Wigfield of 30 Rock fame and written by Tiney Fey. The serial steps on its own feet at times at least for the first two episodes of the season. But things are turning around with the latest episodes that air every Thursday evening. The story if about a successful news producer who takes on a new intern, the intern is none other than her mother who she does not exactly want to see much of, to begin with. The show highlights professional rivalry between two news anchors and the fragile relationships that barely last two episodes. Thankfully, you'll chuckle a couple of times!
If you ever wanted to know what happens behind the scenes of a major news studio, then Great News is worth watching! Below is how you can stream the show online for free.
Watch Great News Online Using the Official NBC App and Website
The official NBC app and Website allows subscribers to the channel to live stream shows like Great News for free. However, if you're not a subscriber, there is no way to log-in or pay just to stream the show. Plus, many people have complained that the app, in particular, is buggy. That said if you're looking for a way to live stream NBC shows in general and don't want to subscribe via a local pay-tv service there are other ways!
Live Stream Great News Online with Sling TV
Sling TV is one of the best cord-cutting services and a lot cheaper than regular cable starting at just $20 a month. The Sling TV app for devices like smartphones and tablets ensures that you can stream Good News in addition to various sports and news channels like ESPN, and CNN on the go. Another big plus of Sling TV is that it does not require a long-term commitment. So, you can just unsubscribe when your favorite shows conclude!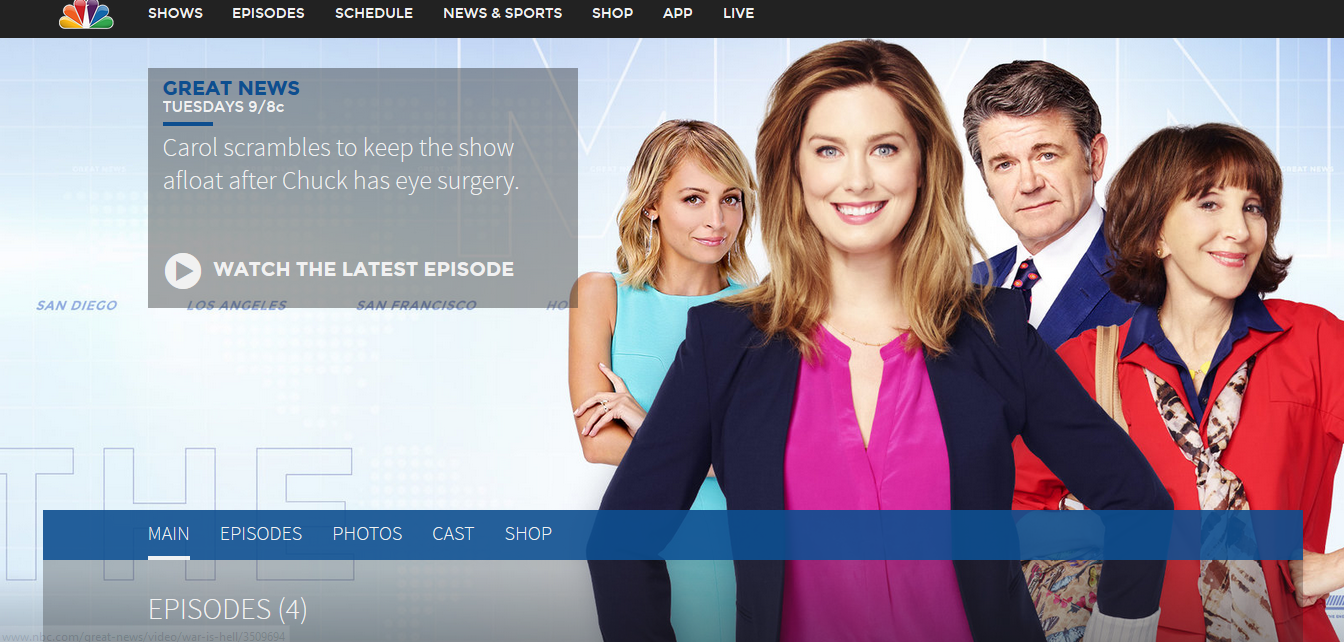 Watch Great News Online for Free with AT&T TV NOW
AT&T TV NOW is another streaming service similar to Sling TV. The service live streams dozens of channels including NBC via apps for iOS, Android, XboxOne, Chromecast, etc. Service pricing starts at $35 a month though you'd have to upgrade to live stream Great News and other NBC shows. You can try the service for seven days by clicking on the button below.
Streaming Great News on Netflix, Hulu, and Amazon
Netflix, unfortunately, does not have any episodes of Good News available for streaming yet. Though things might change later on but for now there is no official word.
Since Hulu is partially owned by NBC, it comes as no surprise that the service has all the latest episodes of Good News available for streaming the very next day. So, Hulu subscribers and fans of the show have nothing to worry about.
Amazon has all the latest episodes available for download. The pilot episode can be downloaded for free, but it's $2.99 from the second episode onwards.
Other Methods of Streaming Great News Online
Methods such as using illegal pirate streams based in China and Russia can get you jail time. So, is using illegal torrents. Unless you want to be the subject of a top news story we suggest that you stick with the legal methods above.
Last Updated on by Exstreamist