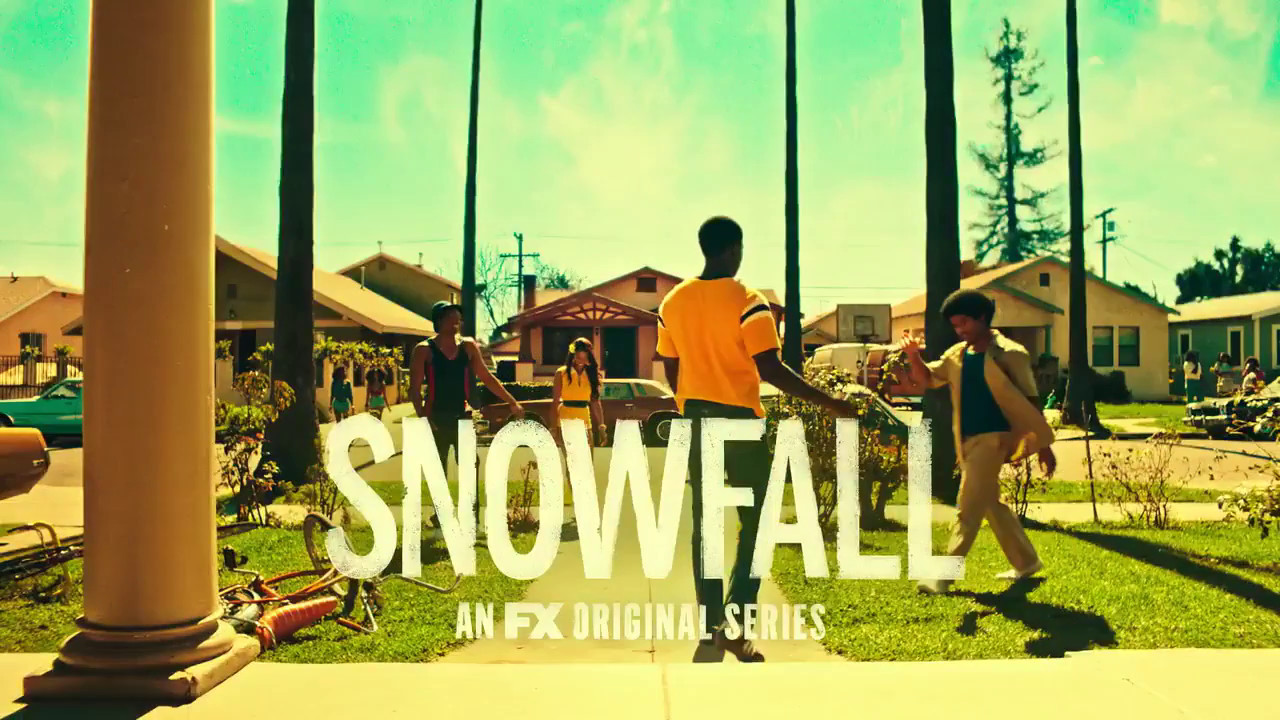 Snowfall is a crime drama created by none other than Academy Award winner John Singleton along with Dave Andron and Eric Amadio. Snowfall was originally destined for Showtime back in 2014 but was later purchased by FX for a ten-episode first season. Snowfall is set in 1983 Los Angeles and revolves around the crack cocaine lords and its overall impact on the city's culture. The series follows many characters including a 19-year-old Franklin Saint, Gustavo Zapata a Mexican Wrestler, and a CIA operative.
Snowfall outlines the results of a life of crime which is not always rewarding. So, if you're thinking of becoming a drug mule or dealer then here is how to watch Snowfall online!
Watch Snowfall Online Using the Official FX App or Website
The FX Now app and the official website is the only official way of live streaming the latest episodes of Snowfall. Though streaming via the website will require a Windows or Mac computer, the app can be installed on any iOS or Android device. The drawback of the 'Now' app is that you'll still need to be a cable subscriber. So, if you're looking for a way to watch episodes of Snowfall without paying exorbitant cable subscription fees then, fortunately, there are other options below.
Live Stream Snowfall Online with Sling TV
Sling TV is a cord-cutting service and perfect for anyone who does not want to spend on regular cable services. The service works by live streaming channels like FX via its app for mainly iOS, Android and Chromecast devices. In addition to FX, you'll also be able to stream other news and entertainment channels like ESPN, and CNN, etc. Streaming to a portable device means that you can even watch Snowfall when you're not at home. Starting at $20 a month it's a lot cheaper than regular cable and no long-term commitment required!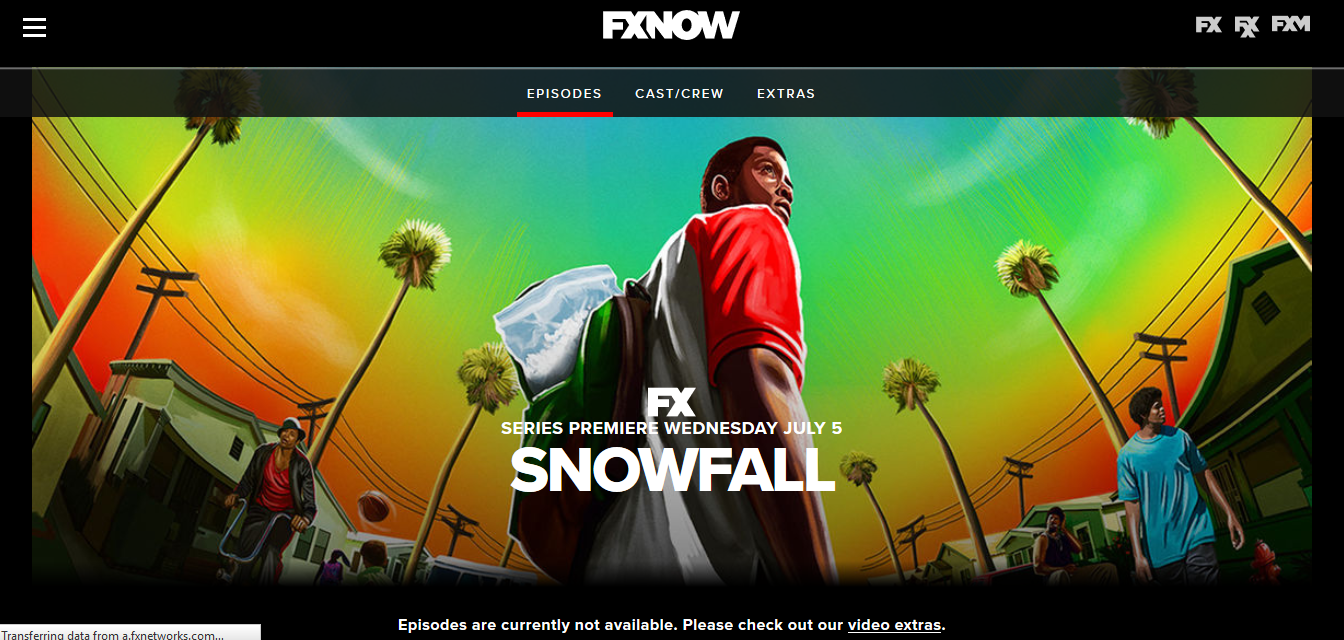 Watch Snowfall Live on AT&T TV NOW
AT&T TV NOW is an AT&T owned cord-cutting service which also throws in free data for streaming. Subscribers are not locked into a long-term commitment and starting at $35 a month it's still competitive. The service's apps for iOS and Android devices ensures that fans of shows like Snowfall can stream on the go. Click on the button below to live stream for free…but only for a limited time!
Streaming Snowfall on Netflix, Hulu, and Amazon
Netflix does not have many FX shows because those that are available are owing to a major deal between the service and Hulu. So, we wouldn't wait for Snowfall to be available for streaming on Netflix unless it's an act of God!
Hulu is owned by Fox which also owns FX so many shows, and so we can assume even Snowfall will be available or streaming via the service. But expect a considerable wait period between new episodes being aired and subsequently available for streaming.
Amazon Prime will possibly have all episodes of Snowfall available for download. However, it could take some time and will cost you $2.99 an episode. So, start saving up!
Other Methods of Streaming Snowfall for Free
Unless you're a drug dealer, we wouldn't advise that you use illegal methods of free streaming Snowfall. Though even if you were free streaming a show about dealing cocaine, it is a great way to get on the FBI's radar! So fly under the radar and use the legal streaming methods mentioned above.