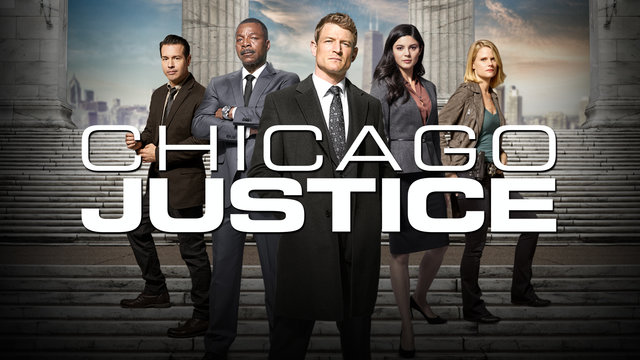 Chicago Justice is a legal drama created by Dick Wolf and happens to be the fourth in Wolf's Chicago franchise of serials. The series is broadcast on NBC. The show is about a team of prosecutors who along with investigators working at the Cook County State's Attorney's Office investigate and prosecute various cases. They often have to slip through all the legal red tape and politics, not to mention pesky media reports in their pursuit of justice.  Attorney's Mark Jefferies, and Peter Stone along with Chief Investigator Antonio Dawson are often the ones smoothing things out with the media to influence public opinion.
If you love legal dramas like Boston Legal or perhaps Bull, then this is a must watch show. Below we go into how you can stream Chicago Justice online.
Watch Chicago Justice Online Using the Official NBC App or Website
Subscribers to the channel can live stream all the programming they have to offer both via the official app and their website. The NBC website and app both require that you log in with your pay-tv subscriber credentials. Chicago Justice fans could try to subpoena their friends and family members for these credentials if they can't afford it. That said there are other simpler and cheaper ways of watching Chicago Justice that doesn't require ruining relationships!
Live Stream NBC Online with Sling TV
You can watch all the latest episodes of Chicago Justice via Sling TV. All that's required is a subscription which costs $20 a month to start with, then download and install the service's app on your iOS or Android device. Apart from Chicago Justice, you'll be able to watch other NBC shows like Grimm, Blindspot, The Blacklist, etc. Oh, and unlike regular cable, there is no long term commitment!

Watch Chicago Justice via AT&T TV NOW
AT&T TV NOW is a service which streams live channels like NBC, ESPN, CNN, etc. directly via their app for various devices including Android and iOS. Since AT&T TV NOW streams NBC live, obviously you'll be able to catch all the latest episodes of the show as soon as it airs and regardless of where you might be. As an added bonus AT&T does not charge subscribers for data used when streaming! Plus starting at $35 a month it won't set you back on the mortgage either.
Streaming Chicago Justice on Netflix, Hulu, and Amazon
We have a feeling that Chicago Justice will be available for streaming on Netflix. However, apart from a gut feeling, we don't have an official word yet. But that could change, and we'll update you as soon as it does.
Hulu is partly owned by NBC, and so it stands to reason that Chicago Justice is available for streaming. The latest episode is available the very next day it premieres on NBC.
Episodes will be available for download from Amazon. Though expect to pay $2.99 an episode which is Amazon's standard rates for TV shows.
Other Methods of Streaming Chicago Justice Online
Obviously, there are many nefarious methods which are also free. But unless you want to get into legal trouble and be stuck with a public defender barely out of law school, we are firmly advise you don't try these methods. Our advice: stick to the straight and narrow with Sling TV and AT&T TV NOW especially since it's cheap!
Last Updated on by Exstreamist