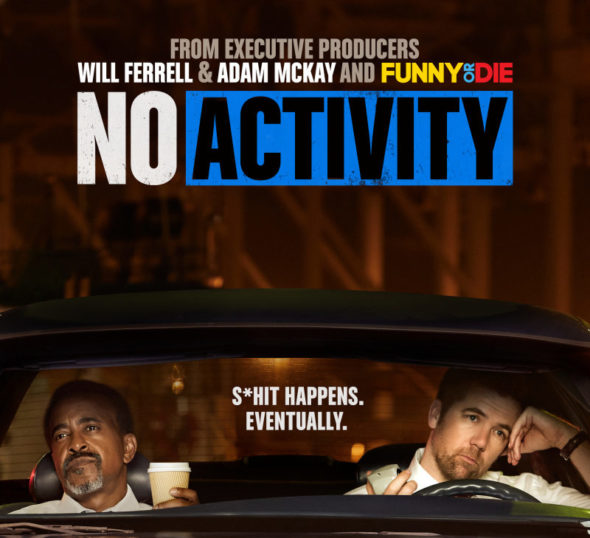 NO ACTIVITY stars Adam Mckay, Will Ferrell as two detectives made to partner up and fight crime. However, the bumbling duo has a great deal of difficulty killing time during their stakeout, not to mention the police chief who can't seem to handle the pressure. NO ACTIVITY is set over the course of a drug bust with two cops who seem to spend way too much time together. Similarly, there are two criminals who are always in the dark about what's going to happen next and two dispatch workers who have an odd chemistry. Just to make things even more interesting, there are also two Mexican tunnel rats who get stuck in a tunnel they've been shoveling through. The show is based on a similarly named Australian series which was co-developed with executive producer Trent O'Donnell.
If you are a fan of shows like The Orville, Lethal Weapon, etc. then you'll want to start watching NO ACTIVITY. Below is how you can go about streaming NO ACTIVITY live online.
Live Stream NO ACTIVITY via CBS All ACCESS
CBS All ACCESS allows subscribers to the service to live stream NO ACTIVITY in addition to over a hundred other TV specials, serials, and movies. Plus, subscribers can stream NFL on CBS. At just $6 a month, the service has apps for Android, Apple, Roku, Amazon Fire, Apple TV devices, etc. So, you can stream NO ACTIVITY every Sunday regardless of the activity you're engaged in! Try the service for free via the link below.
Watch NO ACTIVITY via AT&T TV NOW
AT&T TV NOW is a cord-cutting service operated by none other than AT&T. Prices start at just $35 a month, and they have apps for various modern smart devices ensuring that you can stream dozens of channels on the go. However, despite giving you access to over a hundred channels, you'll not be able to watch NO ACTIVITY via the service because CBS is currently not part of their lineup of networks. But they are still worth a shot for anyone searching for a cord cutting solution.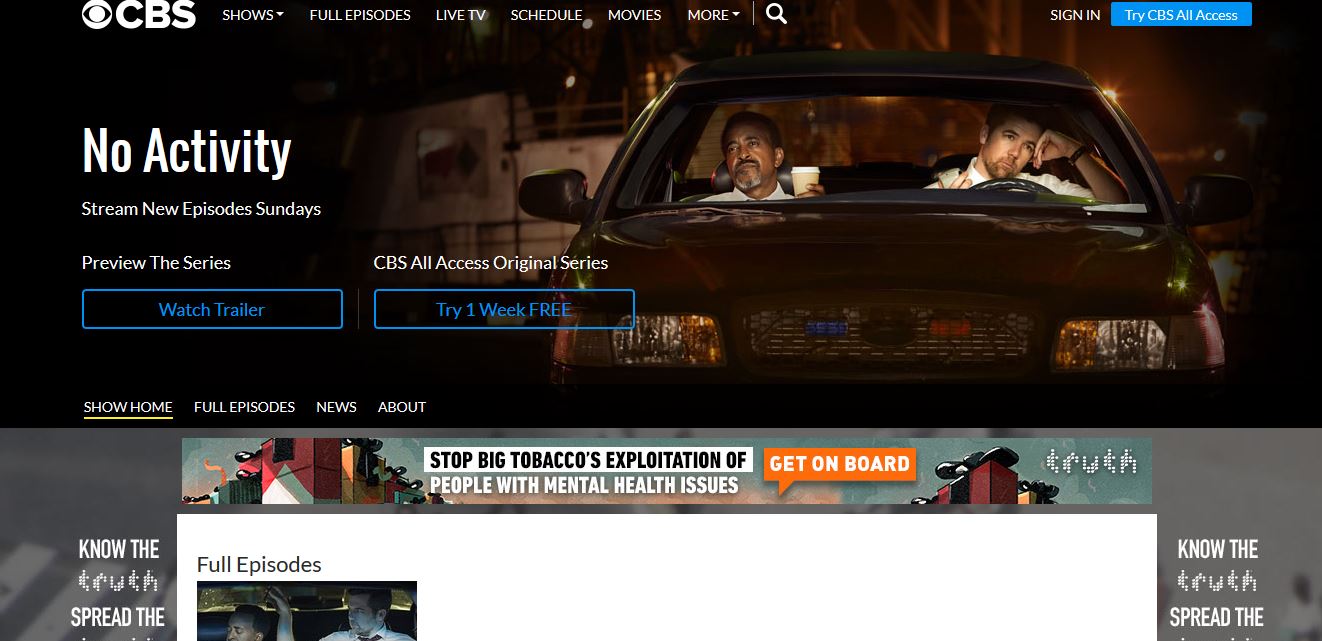 Live Stream NO ACTIVITY Online with Sling TV
Sling TV also helps subscribers cut the cord and stream via an assortment of apps for all popular devices. Though it starts at a slightly cheaper price point of just $20 a month. Though you can upgrade to more networks or ones that you want to stream. Unfortunately, you won't be able to watch NO ACTIVITY via the service or any other CBS shows for that matter.
Streaming NO ACTIVITY on Netflix, Hulu, and Amazon
Netflix doesn't and will not have episodes of NO ACTIVITY available for streaming. That said the service does not have any CBS shows as far as we know!
Hulu has the first episode of NO ACTIVITY and if their history with CBS is anything to go by you can expect new episodes the very next day after it is broadcast. So, it's a good time to be a Hulu subscriber.
Amazon should have episodes of NO ACTIVITY available for download. Though expect to pay around $2.99 an episode.
Other Methods of Streaming NO ACTIVITY for Free
NO ACTIVITY cannot be streamed legally for free. That said various illegal sources allow people to stream shows for free in exchange for clicking on advertising or downloading shady software neither of which we recommend. Plus, since you'll be breaching copyright law expect to pay a hefty fine if caught. So it's better to have NO ACTIVITY legally than ending up with lots of police activity for free.
Last Updated on by Exstreamist