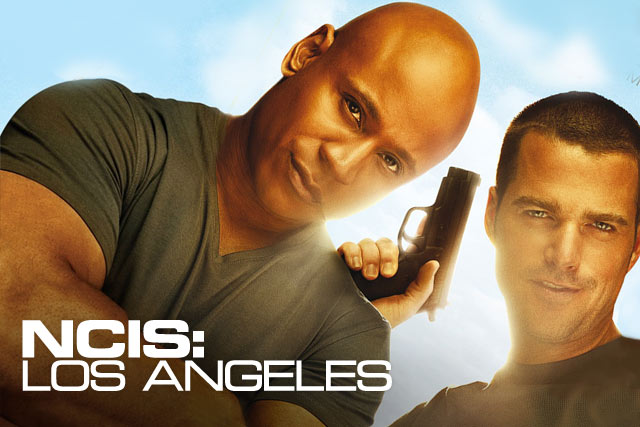 NCIS: Los Angeles is a spinoff of the original NCIS franchise, starring LL Cool J. and Chris O'Donnell who plays Agent G Callen. The series follows the agents of the Office of Special Projects elite division which is part of the Naval Criminal Investigative Service. Though unlike NCIS they specialize in going undercover to catch the bad guys. The team comprises of an Operational Manager named Henrietta Lang; then there is Sam Hanna played by LL Cool J, Eric Beale played by Barrett Foa and Shay Mosley a ranking member of the team. Over the course of what has already been nine seasons, the team is often assisted by their allies from both NCIS divisions as well as the LAPD's liaison officer named Marty Deeks, along with Nate Getz and Nell Jones.
If you are a fan of the original NCIS or any of its other spinoffs, then be sure to watch NCIS: Los Angeles if you aren't already! Below is how you can watch NCIS: Los Angeles, as well as others in the franchise, live online.
Watch NCIS: Los Angeles with CBS All ACCESS
CBS ALL ACCESS is CBS' official streaming service which as of this writing costs $6 a month with no mandatory long-term commitment. Subscribers using the service can live stream all the latest episodes of NCIS: Los Angeles as well as NCIS: New Orleans in addition to all other CBS's shows. In case you were wondering subscribers can stream their favorite shows on the go using the All Access app for mainly iOS and Android devices. Try the service for 30 days for free below.
Live Stream NCIS: Los Angeles Live with AT&T TV NOW
AT&T TV NOW is owned and operated by AT&T. The service streams more than just CBS's shows like NCIS: Los Angeles. Subscribers to the service can stream hundreds of shows across dozens of channels like Syfy, Discovery, BBC America, etc. Starting at $35 a month it's also a cost-effective cord-cutting service. Plus, apps for numerous devices like Android, iOS, Amazon Fire, etc. means that you can stream NCIS: Los Angeles or any other show for that matter on the go. Try out the service free by clicking on the link below.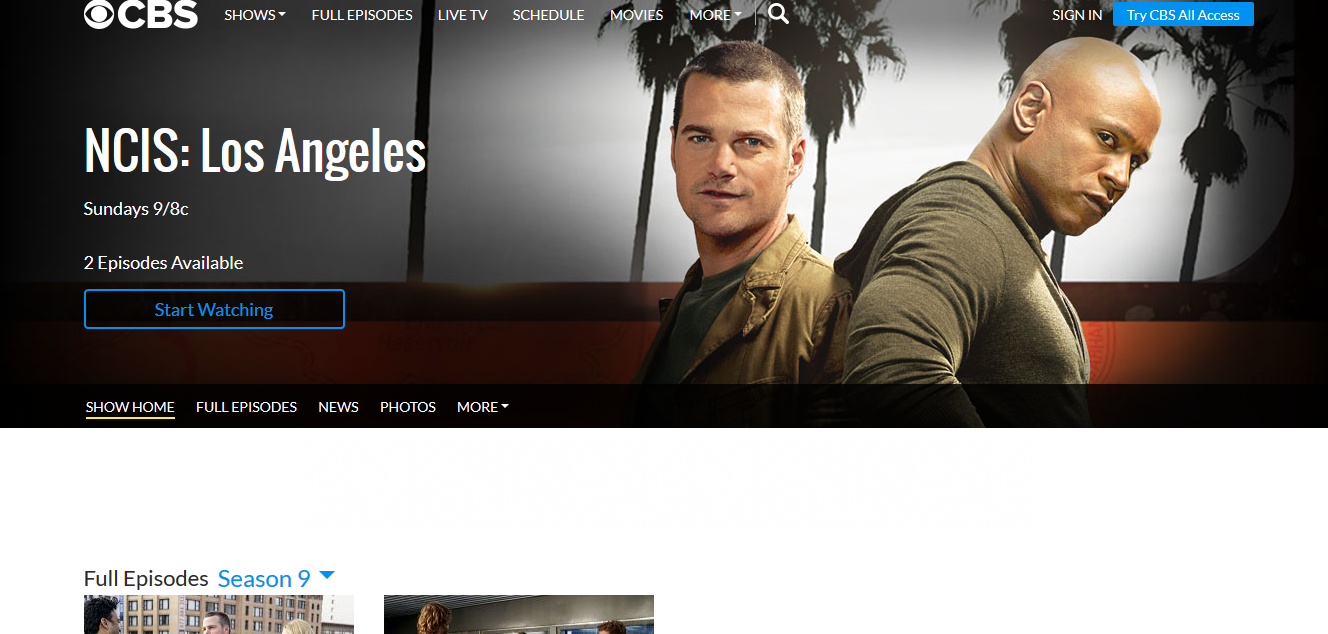 Live Stream NCIS: Los Angeles Online with Sling TV
Sling TV is also a cord-cutting service but which starts at a slightly lower price point, i.e., $20 a month. That said despite the service not having CBS which means you can't stream NCIS: Los Angeles, it's still worth considering for any cord cutter owing to literally dozens of channels streamed live. So, whether you want to catch up on the news, or the latest science fiction movies, you're just one tap away from it on your mobile device!
Streaming NCIS: Los Angeles on Netflix, Hulu, and Amazon
Netflix does not have episodes of NCIS: Los Angeles available for streaming. Also it seems as though CBS pulled out whatever they used to have.
Hulu recently inked a deal with CBS but so far not many CBS shows have yet to appear. We searched for NCIS: Los Angeles and couldn't find any episodes available.
Amazon Prime has episodes and complete seasons available for download. Though you'd better be a rich NCIS: Los Angeles fan with episodes costing $2.99. Oh! And they also have the first three seasons on DVD!
Other Methods of Streaming NCIS: Los Angeles for Free
NCIS: Los Angeles is an immensely popular show and a favorite with pirates. However, free streaming or downloading it will only get you into trouble. Breaching copyright law is not exactly cool, so if you're into LL Cool J then you better go the legal route…even if you're undercover!
Last Updated on by Exstreamist