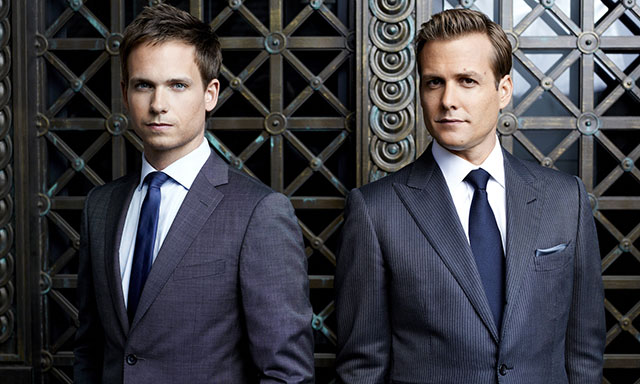 Who doesn't love a good law dramedy?
Suits hit the scene back in 2011 and immediately caught fire. Following the young, intelligent but troubled Mike Ross, his misadventures through his early days at a law firm, and his relationship with a ridiculously savvy boss Harvey Specter, Suits caught the attention of its audience on USA in a big way.
The show follows life at the firm where Ross has conned his way into a job as an entry level associate, but with his cunning nature and intelligent demeanor, he quickly finds himself rather successful at Pearson Hardman. The show's ensemble cast resolves around Ross and his boss as the mainstays, but certainly the entertaining elements of everyone's interpersonal relationships at the firm make for some great television.
Will there be another season of Suits? You betcha – Suits is now on its fourth season, with a fifth on the way.
So where can you watch Suits online? We break down the various services that make Suits available to stream below:
WATCH SUITS LIVE WITH NO CABLE ON DIRECTV NOW
DIRECTV Now's service just launched and is a great cable replacement. There are dozens of channels including USA, FX, ESPN and way more. You get a 7 day free trial with no contracts required, definitely worth trying out if you're looking to cut the cord but still watch your favorite TV shows live.
Try DIRECTV NOW Free for 7 Days
Watch Suits LIVE with Sling TV
USA shows are now on Sling and that includes Suits! Sling is a cable alternative that includes networks such as BET, Syfy, MTV and TNT among many others for a low price and doesn't require a commitment. Head over there now to check it out and sign up for the free seven day trial.
Stream Suits on Amazon Instant Video
Suits struck up quite a deal with Amazon Instant Video, giving Prime subscribers access to all the older seasons. So you can watch Suits online for free on Amazon with a Prime account
. There's only one problem with these types of exclusive deals, and we'll tell you more about them below…
>>Watch Suits seasons 1-5 with a free Amazon Prime trial<<
Is Suits on Netflix?
This falls kind of under the good news / bad news scenarios. Ok first, the good news, Suits WAS on Netflix at one point, meaning there is a chance that Netflix and USA are in a back and forth discussion to bring Suits back. The bad news is that Suits was removed from Netflix a bit ago, and as these things progress, it gets harder and harder for the show to return (King of the Hill, anyone…?). Keep your eyes peeled here but we're pretty sure with the Amazon exclusive, it might not happen anytime soon.
Suits on Hulu
So Suits is *sort of * on Hulu, but unfortunately you have to connect a cable subscription to the service in order to stream backdated episodes. However, we would imagine once the new season kicks up that the newest episodes will be available to stream as normally Hulu streams the five most recent episodes of Suits. The Amazon exclusive on older episodes might make it a bit trickier, but we'll keep you posted.
Suits on iTunes and Google Play
For those not interested in dealing with all these complicated rules, Suits is available for purchase on iTunes and Google Play. They run about $2 an episode, and can be streamed directly from the service on or devices like Apple TV, Roku or most major tablets.
For the more traditional fan of Suits, you can still buy the Suits DVD sets
, which come loaded with tons of special features, limited hassle on exclusive contracts, and something a bit more tangible as opposed to just a digital copy of each episode.