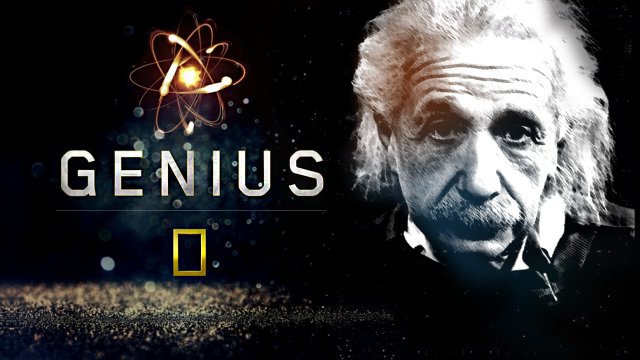 Genius is an anthology period drama produced and aired on the National Geographic Channel. The serial is developed by Noah Pink in cooperation with Kenneth Biller. The debut season follows Albert Einstein's life from start to finish. It goes about depicting the genius' early life as well as his relationships, challenges, and fame as a theoretical physicist. The season is primarily based on a 2007 book named Einstein, His Life and Universe written by Walter Isaacson.
Anyone who has ever bunked physics class because the Theory of Relativity was just too boring should watch Genius! Below is how to stream Genius online for free.
Watch Genius Online Using the Official National Geographic App and Website
The official National Geographic Channel website and official apps allow subscribers to live stream shows like Genius easily. However, the key here is it's only available to subscribers who can also access previous episodes of the show. That said if you're not a subscriber via your local cable service then this will not work for you. So, it's time that you scrolled down for other options!
Live Stream Genius Online with Sling TV
Sling TV is a cord-cutting service that makes everyone who does not subscribe to regular cable look like Geniuses! The reason why you'll be a genius or at least most people will think you are is because as a subscriber you can live stream the show i.e. Genius via Sling TV's app for iOS and Android devices. Plus. At $20 a month, it's way cheaper than any local cable service out there. So, it's a win-win situation!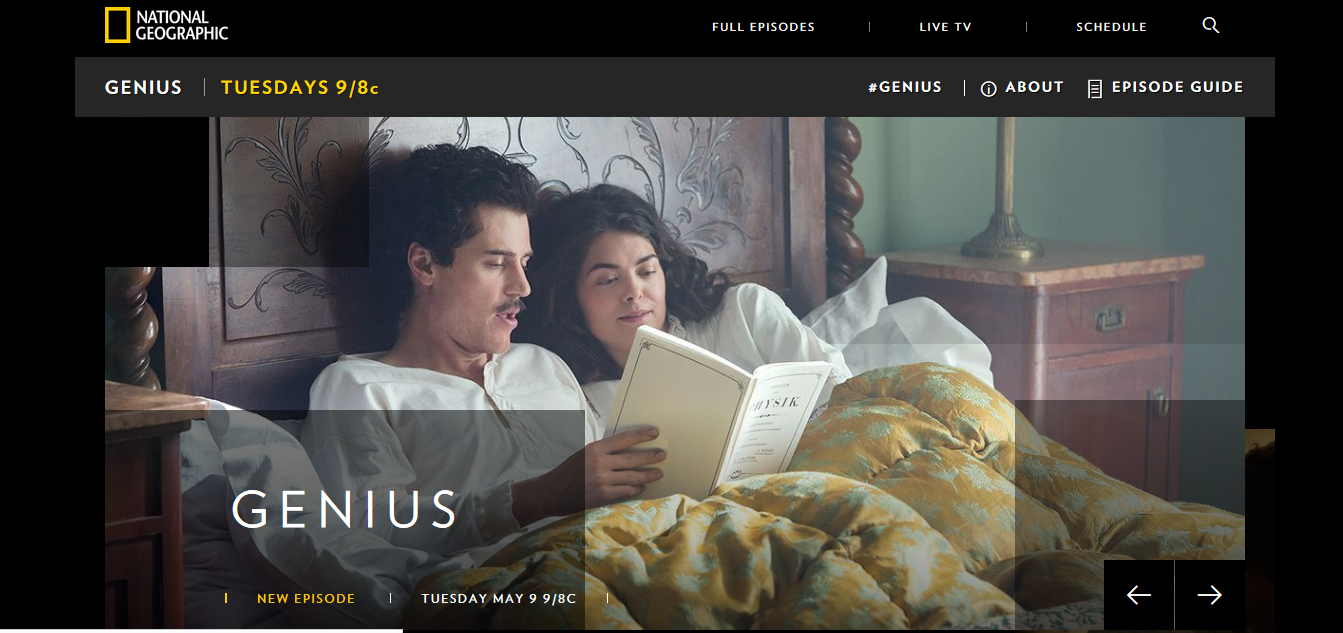 Stream Genius with a AT&T TV NOW Subscription
AT&T TV NOW is a cord-cutting service by AT&T. This time around AT&T throws in free internet for streamers and starting at $35 a month it includes National Geographic as part of the package. Plus, as you'd expect you can live stream Genius, as well as other National Geographic, shows live via its app for iOS and Android devices. In addition to Genius you'll also be able to live stream other hit shows like MacGyver, The Walking Dead, and Better Call Saul, etc.
Streaming Genius on Netflix, Hulu, and Amazon
Netflix is scheduled to receive episodes of Genius but only towards the end of the season. It's part of National Geographic's exclusive deal with Netflix.
Hulu subscribers are not going to be as lucky. Not many National Geographic shows make it to Hulu and for a good reason i.e. their deal with Netflix. So, don't hold your breath just yet!
Amazon usually gets episodes of all popular National Geographic shows. But it will take some time before you're able to download episodes. Expect to pay $2.99 an episode when it finally becomes available for download in HD.
Other Genius Methods of Streaming Online for Free
Well, we are sure that there are many so-called free methods of streaming Genius online for free. But those are illegal, and at best you'll get out on bail maybe after spending a year in prison! Save yourself the trouble and use one of the free or paid legal streaming methods above.