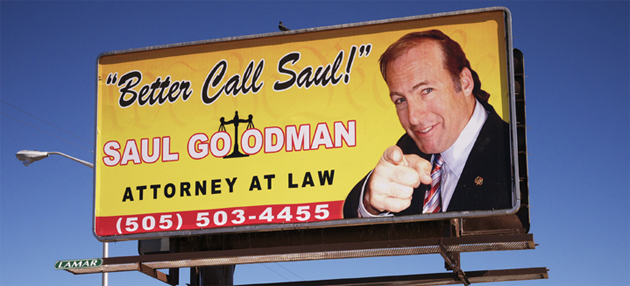 AMC's Better Call Saul, the incredible Breaking Bad spin off featuring Saul Goodman, Walter White's lawyer and business advisors, has been a smash hit. AMC's delicate dance between holding onto the delightful character's story from Breaking Bad but also extending it into its own series has been masterfully executed, and initial concerns that the spin off wouldn't live up to the massive expectations have mostly subsided. Vince Gilligan has proven once again he knows how to make an incredible show. Bob Odenkirk has called the show 85% drama and 15% comedy, which seems just about on par with Bad's ratio as well.
The first season of Better Call Saul follows Goodman several years before meeting Walter White. This was probably a smart decision of the show's creators, giving Better Call Saul the chance to spread its wings before approaching the time period where Goodman was involved in Walter White's affairs.
Streaming Better Call Saul Live with Sling TV
Are you scrambling to stream 'Better Call Saul' live online right now? Sling TV has you covered, with a package that includes AMC, meaning you can sign up for a seven day free trial here and watch Better Call Saul online right now.
Watch Better Call Saul on AT&T TV NOW
There's a new streaming service in town and it would like your attention. AT&T TV NOW is a traditional cable company's response to the rise of Sling, Hulu and Netflix. Better Call Saul and other AMC programs are all there for a low price of <$40 to start but that includes tons of channels that you used to only find on cable. You'll get channels like NBC (including live SNL), Bravo! and The History Channel too.
Check out the AMC app here to start streaming the second season of Better Call Saul online now.
The series premiere on AMC set the all time record for viewers of any show's premiere at over 6.9 million total viewers. In other words, this show has been on fire. The first season of the series captured the rare 100% from Rotten Tomatoes as almost all critics have given it really positive reviews, with universal commentary that the show matches the early quality of Breaking Bad's initial episodes.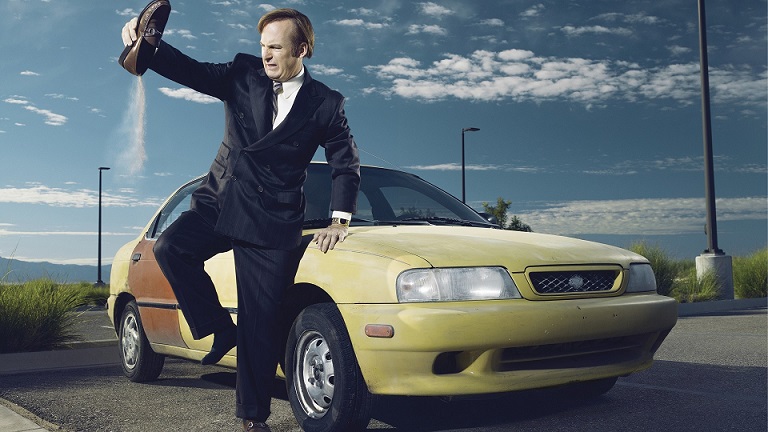 Watch Better Call Saul online
Is Better Call Saul on Netflix: Ok, this one is kind of tricky. At the time of writing this Better Call Saul is on Netflix, but only in select regions, and specifically, the US and Canada are missing from that regional list. Come early 2016, the first season of Better Call Saul will be streaming on Netflix for everyone.
Update: The first season of 'Better Call Saul' is now streaming on Netflix!
Is Better Call Saul on Hulu? Unfortunately, Hulu and AMC aren't working together on this one, so Better Call Saul is not currently available the day after the episode airs on Hulu. This likely won't change anytime soon as Netflix has signed some pretty hefty agreements with AMC's distribution.
Amazon Instant Video: Currently, you can pay to watch Better Call Saul on Amazon
 either by episode ($2) or for the whole season ($17). For those not wanting to wait for Netflix to release the first season, this might be the best option if you find it impossible to wait.
iTunes: Better Call Saul is currently available on iTunes for those willing to pay a bit more than they would on Amazon. Individual episodes are $3 or the whole season is currently $26, but this will allow for you to stream the show in HD.
Google Play: Better Call Saul is on Google Play, for the same price as on Amazon. Each episode is $2 or the entire first season is available to stream for $17. Google Play has them in SD as it stands now.
So the general rumors overall for services like Hulu getting Better Call Saul make it sound like this won't be happening anytime soon. It sounds like Netflix has an exclusive deal with AMC to be the only service able to stream Better Call Saul for free. The specific details of the deal are not currently available, but we're guessing the deal is likely long term.
For those not familiar with Better Call Saul's source material, great news, Breaking Bad has a box set
, so you can quickly catch up that way, or if you're a Netflix subscriber, the show is also fully available there.