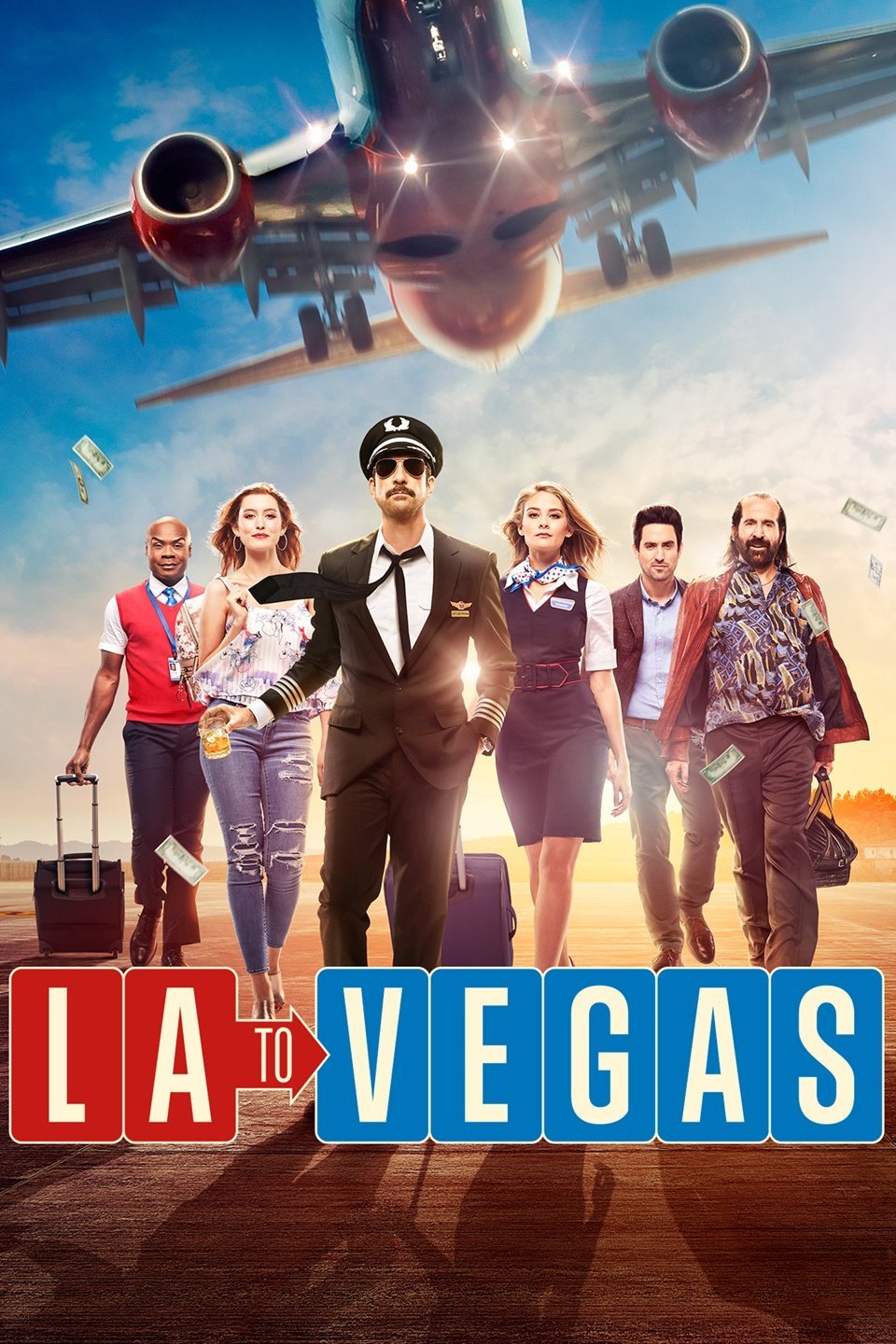 LA to Vegas is Fox's latest sitcom starring Kim Matula, Dylan McDermott, Nathan Lee Graham and Ed Weeks amongst others. The series follows the crew of a low-cost airline which is rightly named "Jackpot Airlines" because it flies from LA to Vegas every weekend. The show is created by the same people behind Modern Family, and so you can expect the passengers and the crew of this discounted airline to be somewhat quirky. There is also the revolving door of hope and disappointment that comes with having to work at a budget airline, but if you're just the person watching the crew it can be funny!
Fans of sitcoms like Young Sheldon and Friends will probably love LA to Vegas. Below is how you can fly…or stream LA to Vegas live online.
Watch LA to Vegas Online Using the Official Fox Go App or Website
The official Fox website and associated 'Go' app is one of the best, most legal ways to live stream LA to Vegas. However, for this method to work you need to be a subscriber to the network. Subscribers can watch all the present and past episodes of this and many other shows. That said if you were looking for a cord cutting method then this is not it. Though there are others worth considering as we'll look at below.
Live Stream LA to Vegas via AT&T TV NOW
AT&T TV NOW is a cord-cutting service with which you can essentially live stream shows like LA to Vegas from any device like a smartphone, tablet computer or even a gaming console. Now you'd expect that a service like this one would be expensive, but it's not starting at just $35 a month. Plus, in addition to streaming Fox live you get to stream dozens of other networks like FXX, Syfy, AMC, etc. Additionally, AT&T is not charging customers for streaming, so that's another win! Click below to try the service before subscribing.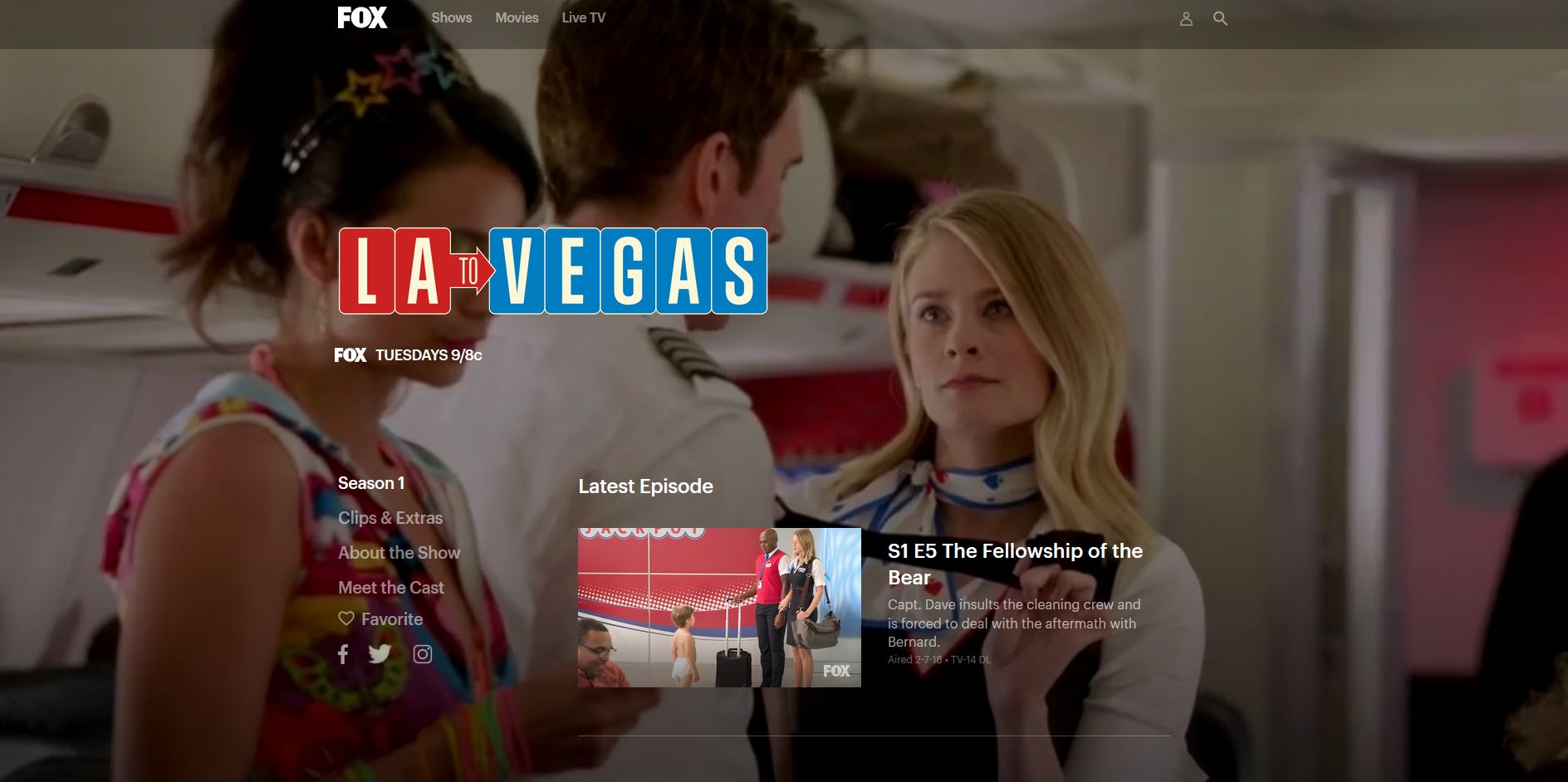 Live Stream LA to Vegas Online with Sling TV
Sling TV is another cord-cutting service worth considering if you're on a budget and need to watch LA to Vegas when on the go. The service starts at a mere $20 a month, and you can upgrade at any time to get more networks or perhaps watch more sports. That said the basic package would not suffice for LA to Vegas fans because it does not include Fox. So, you'll need to upgrade to their 'Blue' package. Though before you decide to do that why not try the service by clicking below?
Streaming LA to Vegas on Netflix, Hulu, and Amazon
Netflix does not have many Fox shows, and the new LA to Vegas is no exception. Apparently, that's not about to change anytime soon.
Hulu does have episodes of LA to Vegas available for streaming. Though bear in mind that its not streamed live but the wait isn't long either.
Amazon Prime also has episodes for download which is a good idea for anyone who wants to watch it on a flight from LA to Vegas! Though expect to pay $2.99 per episode for the pleasure.
Other Methods of Streaming LA to Vegas for Free
Obviously, there are many other methods of watching LA to Vegas for free, but they are also illegal. We can't provide you links to them for obvious reasons! Though what we can say is that you'll probably never fly again if you use those illegal methods.
Last Updated on by Exstreamist