Each time you call 911, there are a number of people who work hard to ensure that help reaches you in time. 9-1-1 is created by Ryan Murphy and Brad Falchuk and explores the fast-paced lives and careers of the cops, firefighters, and paramedics involved in responding to your calls. It showcases the untold stories of the emergency responders who struggle to balance saving the lives of others with their own vulnerable relationships. 9-1-1 stars Golden Globe-winning actress Angela Bassett as a police officer, Connie Britton, and Peter Krause. The show is produced by 20th Century Fox Television and is broadcast by Fox.
If you are a fan of fast-paced action which touches upon the personal lives of those involved in the action, then this show is worth watching. Below is how you can cut the cord and start streaming 9-1-1.
We Recommend: Hulu Live
One of the biggest names in streaming TV, Hulu Live is going to offer you full access to your favorite broadcast channels without cable. You can easily stream tonight's episode of 9-1-1 online with their 7-day free trial too. Get full access to Hulu Live here:
Live Stream 9-1-1 Online with Sling TV
Sling TV is another, yet slightly cheaper cord-cutting service at just $20 a month. Subscribers are not bound to a long-term commitment, and so they can unsubscribe at  anytime. Since Fox is part of the lineup of channels, subscribers can live stream all episodes of 9-1-1 without question. Sling TV also has apps for iOS, Android, Xbox One, etc., making it possible to stream on multiple devices and from anywhere. Try Sling TV free via the link below.
Watch 9-1-1 Live via AT&T TV NOW
AT&T TV NOW will enable you to cut the proverbial cord and live stream episodes of 9-1-1, in addition to a load of other Fox shows. Additionally, subscribers will be able to stream over a hundred different networks like Fox Sports, AMC, FX, etc. Starting at $35 a month the service has apps or various devices like Android, iOS, Chromecast, etc., making it possible to stream on the go.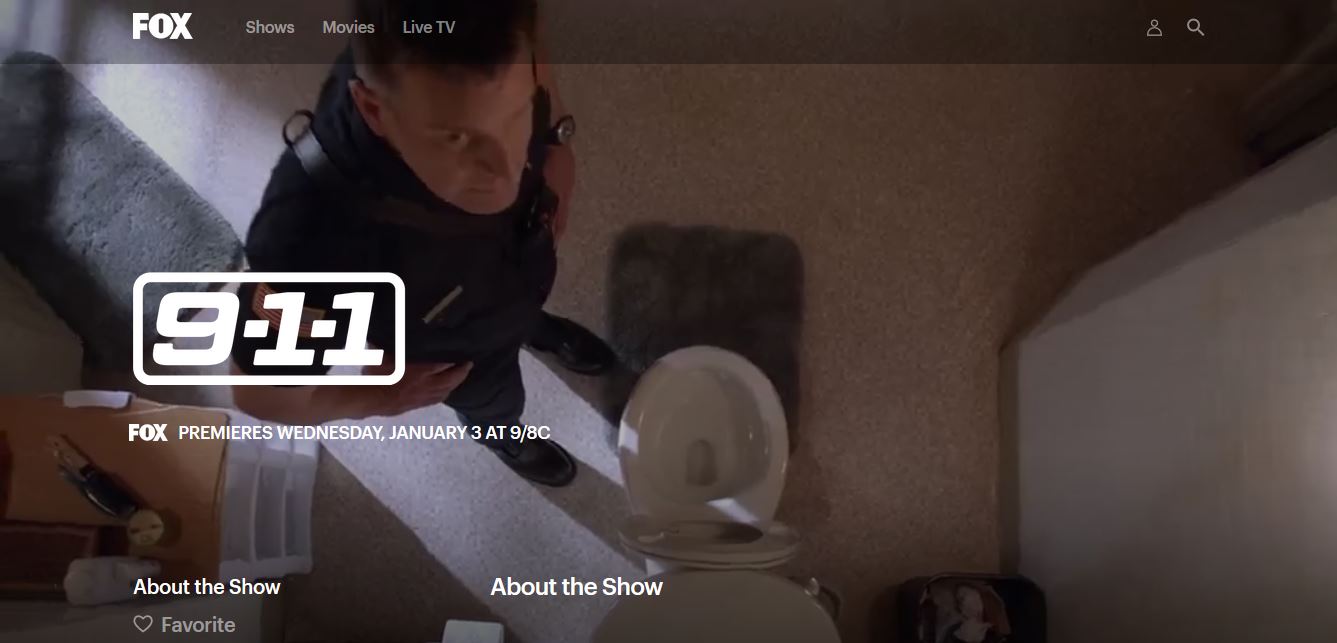 Watch 9-1-1 Online Using the Official Fox App and Website
Subscribers to Fox can install the Fox Now app on their iOS and Android devices which will enable them to stream 9-1-1 live. Alternatively, you can also log-into the official Fox website to start streaming. However, those who are not subscribers to the network via their local cable service provider will have to use a cord-cutting service like the ones mentioned below.
Streaming 9-1-1 on Netflix, Hulu, and Amazon
Netflix streams a couple of Fox shows, and we are pretty sure that 9-1-1 will be available. However, because there is no official word yet, it's hard to say for sure.
Hulu streams just about every Fox show and so its fair to assume that 9-1-1 will be part of the lineup. You can expect a new episode ready for streaming around 24 hours after it has been broadcast live on Fox.
You can download all the latest episodes of 9-1-1 from Amazon Prime. An episode costs around $2.99, which means that is not exactly cheap.
Other Ways of Streaming 9-1-1 for Free
We are not aware of any free ways of streaming 9-1-1. That said if there are any we are sure they are illegal. After all, it's a copyrighted show which costs money to produce. If you do come across any websites or services offering to stream it for free avoid it at all costs…better yet call 911!
Last Updated on by Exstreamist