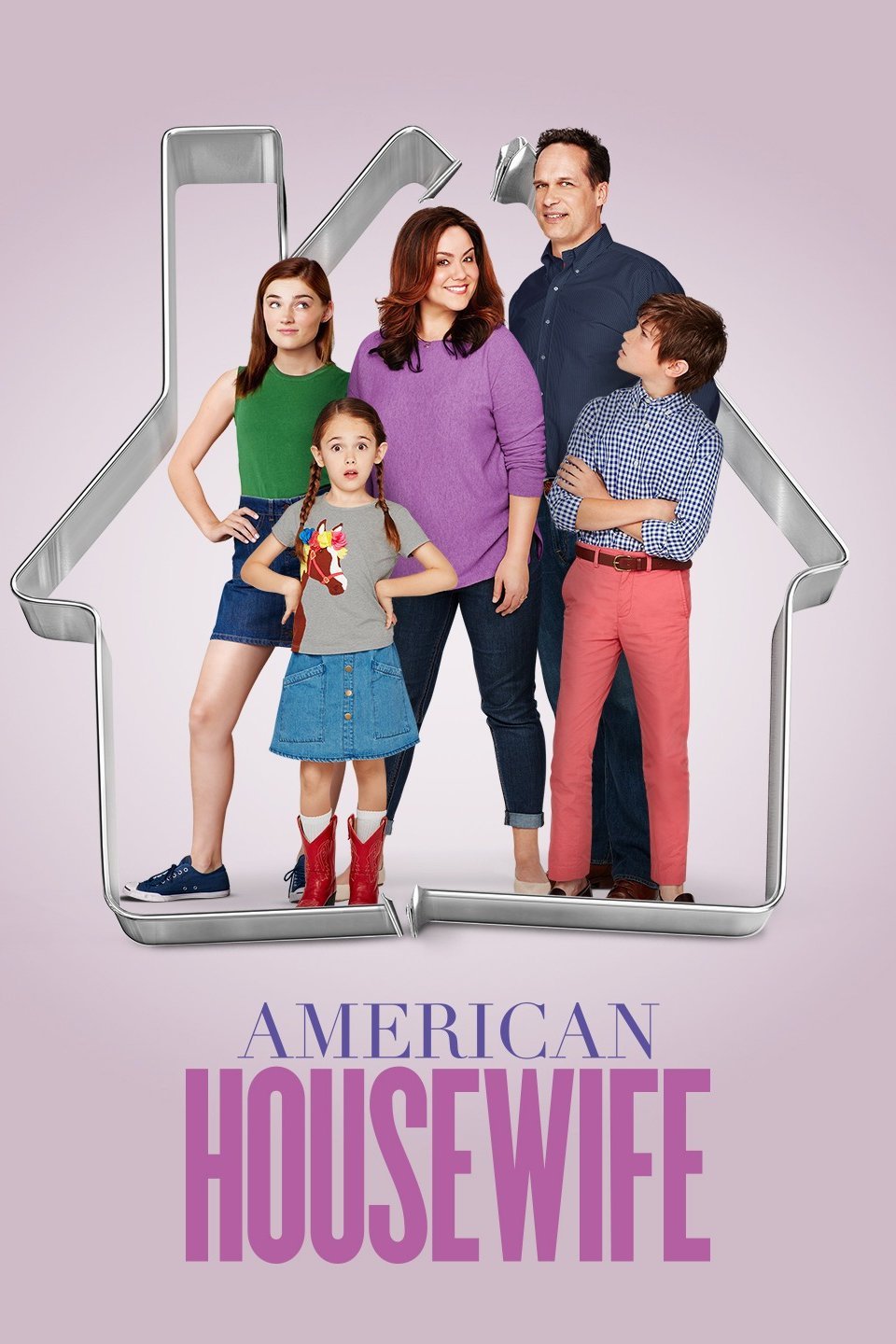 American Housewife is an ABC sitcom which premiered in 2016. The show is about what may appear to be your average family with a couple and three kids living in Westport, Connecticut but that's only on the surface. Watch a few more episodes, and you'll figure that there is a lot more wrong with them. You have a weight obsessed mom who can't seem to find a way to shed the excess weight while all the other moms have tight stomachs. Then you have the kids all of whom have a quirky personality. When you put all of this together, it's not hard to figure what each one of the twenty-two episodes will be about i.e. lots of laughter thanks to the odd remarks tossed around.
If you're into sitcoms that make you chuckle every few minutes, then this is certainly for you. Below is how to live stream American Housewife online for free.
Live Stream American Housewife Online with Sling TV
When it comes to live streaming shows like American Housewife on the go a Sling TV subscription is the best choice. Thanks to the Sling TV app you can stream ABC, CNN, History, AMC, FreeForm, etc. live and on your mobile device for just $20 a month. The Sling TV app is available for devices running iOS, Android, and Chromecast. However, just as long as your credit card is not maxed out and your internet is decent enough you can continue streaming without a hitch!
Watch American Housewife Live with AT&T TV NOW
AT&T TV NOW an AT&T owned cord cutting service which amongst other channels live streams ABC. So, it goes without saying that you'll be able to live stream each new episode and subsequent re-runs of American Housewive wife as you would with regular cable. But unlike regular cable subscribers can stream via the service's app for iOS and Android phones / tablet PCs. Starting at $35 a month and free bandwidth for streaming there is no reason not to live stream shows like these 24/7!
Watch American Housewife Online Using the Official ABC Website
The official method of streaming American Housewife online is via ABC's official website. The website does not require you to log in, and you can stream American Housewife, Broken, or any other ABC show for free. However, the only requirement is that you need to be in the US and the website is smart enough to know that you are. Plus, you'll be sitting through a few commercials too. Other than that we really wish ABC had a bug free streaming app for mobile devices. But if you want to stream on the go we have other options below.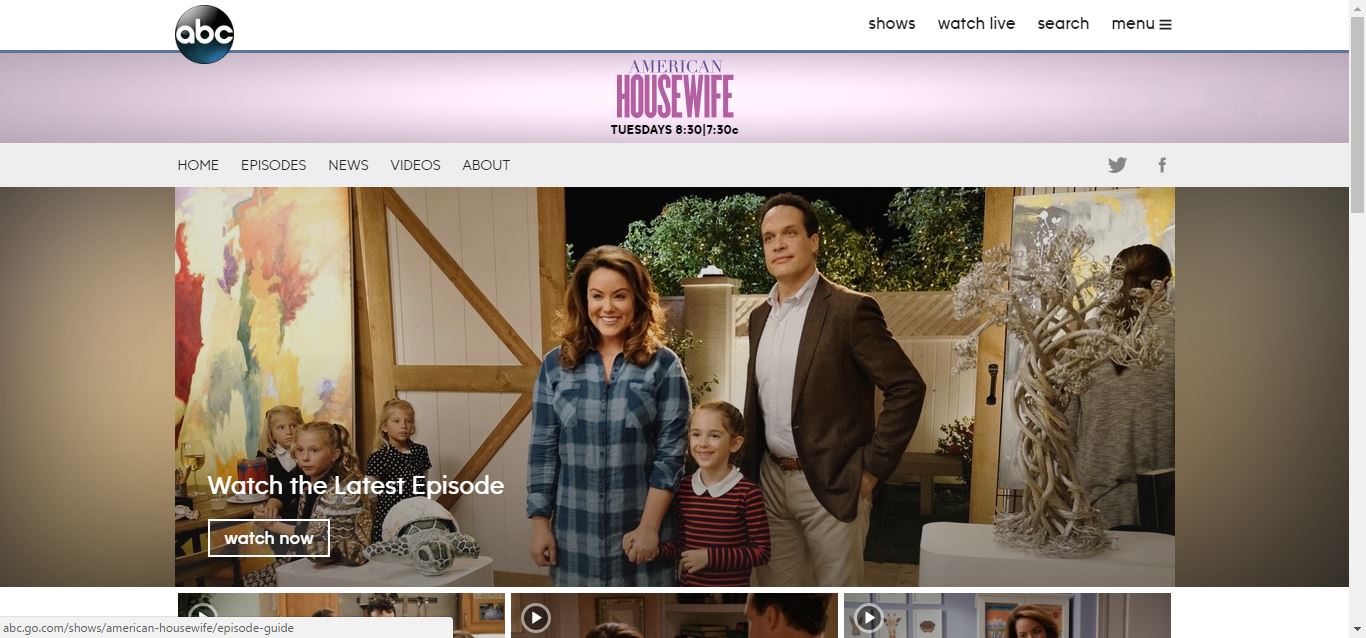 Streaming American Housewife on Netflix, Hulu, and Amazon
Netflix does not have American Housewife, and there is no chance that it will be available anytime soon. Even though the show is not out yet but judging by how ABC and Netflix have not been seeing eye to eye, there is a good chance Netflix subscribers will not get to watch American Housewife.
We are expecting that Hulu will have episodes of American Housewife available as soon as it airs on ABC. That said not all ABC shows make it to Hulu so we'd have to wait and see.
Amazon Prime will also have episodes of American Housewife available for download in HD. Expect an episode to cost the standard $2.99 a pop.
Other Methods of Streaming American Housewife Online Free
If you can stream ABC then technically you can stream American Housewife. Since you can stream ABC for free via the network's official website, you don't need to do anything illegal. So, save yourself from going to jail and stream via ABC's website or subscribe to Sling TV.
Last Updated on by Exstreamist