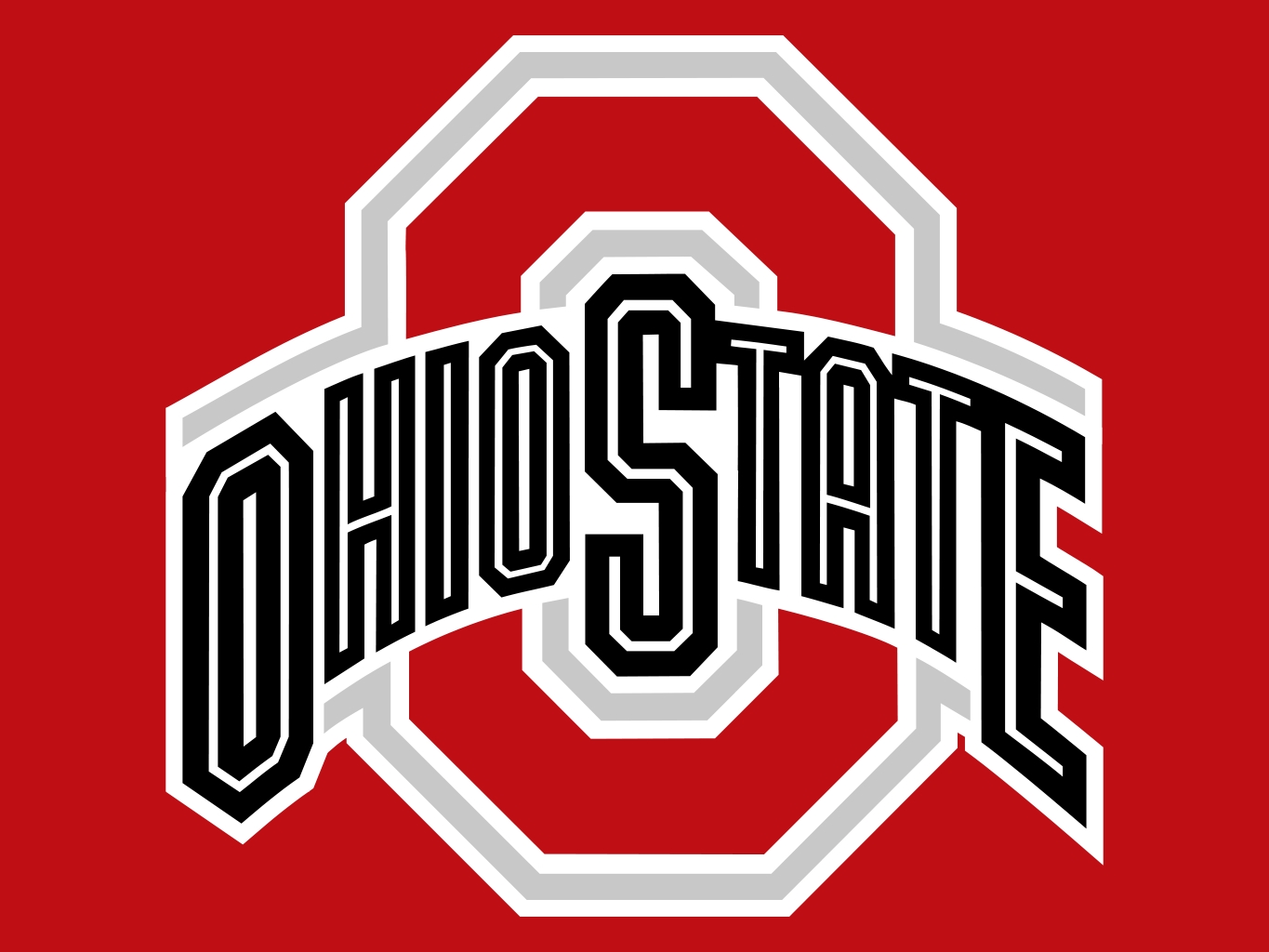 The Ohio State Buckeyes represent The Ohio State University in the Big Ten Conference. The team has been playing their home games at the Ohio Stadium since 1922. The Buckeyes have an excellent track record with eight national championship wins something that almost every nerd at the University is eager to tell you about. The team has thirty-seven conference championships, ten undefeated seasons, and six perfect seasons with no ties or losses. Speaking of an excellent team, football was introduced to the university back in 1890 by George Cole. The team was independent till 1901 after which they joined the OAC as a charter member.  The team's first national championship win came in 1942 with Paul Brown as coach.
Below is how you can stream an Ohio State Buckeye's game online and possibly for free!
Live Stream the Buckeyes Game Online with Sling TV
If you're a huge college football fan or perhaps you're just a Buckeyes fan who can never get tickets to the game, then Sling TV is the next best thing. Sling TV gives you live streaming access to dozens of channels including ESPN 1&2 and Fox Sports 1&2. Since almost 80% of Buckeyes games are streamed on ESPN and Fox Sports, you're not going to miss a live game again but just don't forget to download the Sling TV app for your smart device. At $20 a month to start with it's not a bad deal considering that you can even stream in the safety of your class while the jocks are out playing.
WE RECOMMEND: Watch Ohio State Games with Hulu Live
Hulu is one of the most reliable names in streaming sports online. Their live streaming service is high definition, has very little lag, and works across all devices (computers, tablets, mobile, smart TVs and more). There's no better way to stream live Ohio State games online than with Hulu. The best part? They have a risk-free seven day trial. Get access to it here:
Watch College Football on Hulu!
Stream Ohio State Buckeyes Game Live with Paramount Plus
CBS is known to broadcast college football and so it stands to reason you'll be able to catch quite a few on CBS. However, if you're not a subscriber to the network via your cable service provider the All Access app and a credit card with $6 on it should help you stream the game for a month. Also, you'll be able to stream other CBS content such as past and present episodes of shows such as Doubt, Zoo, Training Day, Life in Pieces, etc.
Fubo TV offers great Ohio State streaming packages
Fubo started as a plan to make it easier to stream live soccer in the United States, but has since expanded to include college football and NFL games (they offer things like NFL RedZone and such). Check out their offerings and get an exclusive free trial to stream college football games here:
Out of market? Use a VPN
If you live in one city but want to watch an Ohio State game in another city, you can use a VPN to do so! A VPN will allow you to set a location where the game you want to watch is streaming, and then use one of the above streaming services to watch those games. We fully recommend NordVPN, and you can get a free trial to their service here:
Streaming All Buckeyes Games without Cable Using AT&T TV NOW
If you've already tried Sling or just want something a little different you can also watch live buckeyes games on AT&T TV NOW, an app much like sling that doesn't require cable and is a fraction of the cost. They have ESPN and those other networks like PAC-12 and SEC as well so head over to their signup page and start your seven day trial to stream college football games live right now:
Watch the Ohio State Buckeyes Online Using the Official Buckeyes Website and app
If you're a Buckeyes fan, then the first place to go is to their official website. The official website has all the latest team updates, news, videos, interviews, pictures, ticket details, etc. You can also download the team's official app available for both iOS and Android devices. The app gives you access to nearly everything the website does in addition to streaming commentary of a live Buckeyes game. The only downside is there is no direct free streaming option.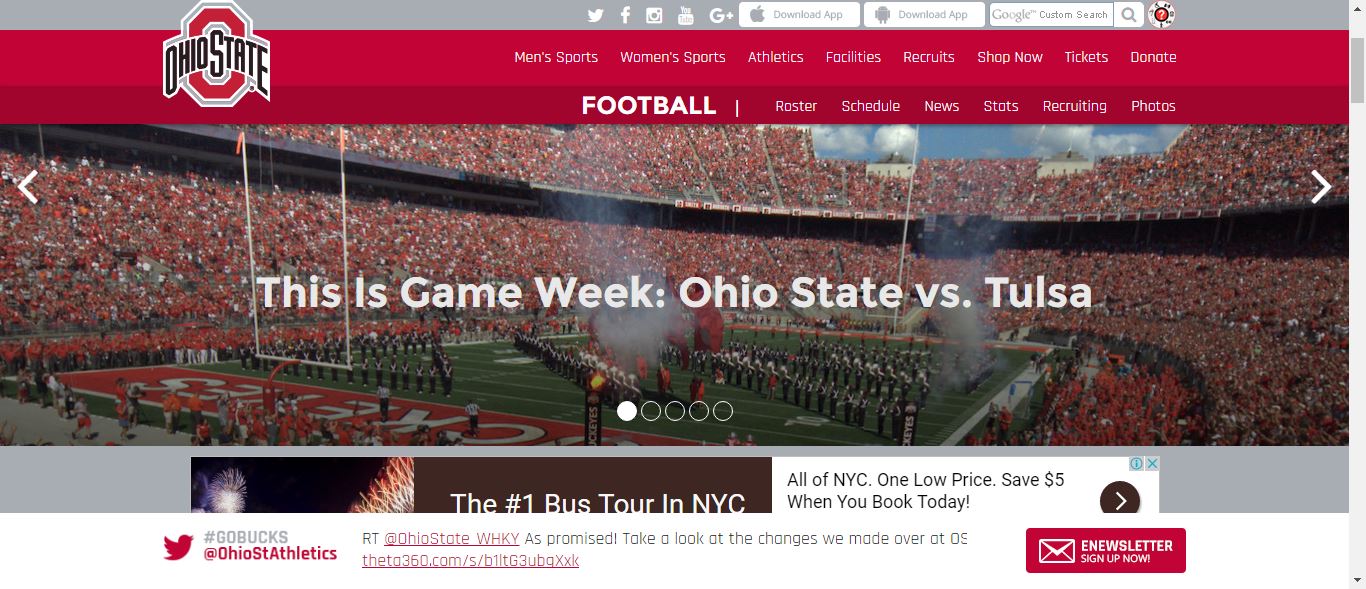 Other Ways of Streaming Ohio State Buckeyes Free Online
Unless you don't want to land in jail with the book thrown at you at a court hearing above are the best, legal and ethical ways to stream Ohio State Buckeyes or any other college football games. We urge you not to visit websites run by pirates because it's just going to be trouble you don't want! Plus most live sports streams have viruses. So there's that!
Last Updated on by Exstreamist