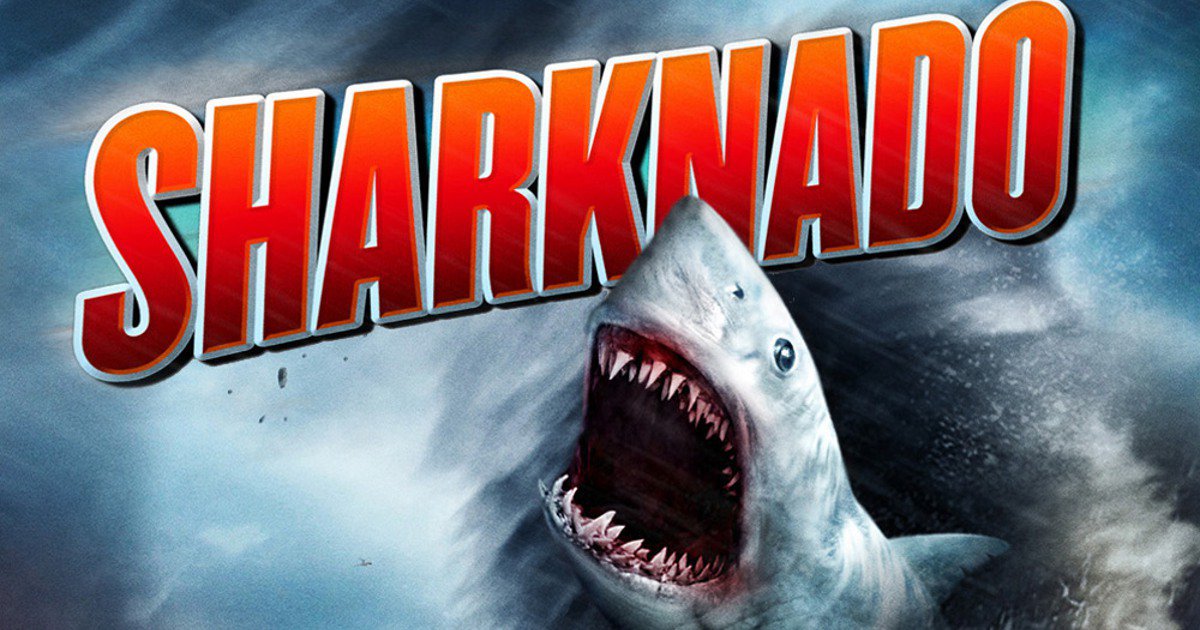 Sharknado is a made for television, science fiction, comedy disaster movie which is about powerful waterspouts that can lift sharks out of the deep ocean and throw them at residents in Los Angeles. There are four installments in the series starting with the first one aired on Syfy in 2013. The movie stars Ian Ziering, John Heard, and Tara Reid. The movie was also granted a one night only screening at Regal Cinemas and at the NCM Fathom Event where it earned around $200,000 at the box office. There is a fifth installment in the works called Sharknado 5: Global Swarming.
If you want to watch  a million ways to kill sharks and a million ways flying sharks can kill people will certainly enjoy watching Sharknado. However, if you're rarely at home but still want to watch Sharknado below is how you can live stream all parts online.
Watch Sharknado Online Using the Official Syfy App and Website
The official Syfy website and the accompanying app enables subscribers to the channel to live stream shows and original movies. So, fans and subscribers of Syfy will be able to live stream all four parts and eventually the fifth installment of the Sharknado series online via the official app and website. The app is available for both iOS and Android devices though if you're not a subscriber, the official route will not work. The good news is though there are a couple of other methods you can use.
Live Stream Sharknado Online with Sling TV
Sling TV is mainly a cord-cutting service which like regular cable offers subscribers a number of packages. The packages can be upgraded to include the channels you want to live stream. For instance, Sharknado fans who want to live stream Syfy will need to upgrade from the basic package to Sling Blue. The good news for Sling TV subscribers is that they can stream over a hundred channels they subscribe to as part of the bundle  i.e. A&E, AMC, ESPN, etc. on their laptop computers as well as via apps for a number of iOS and Android devices. Plus, the service does not require a long-term commitment.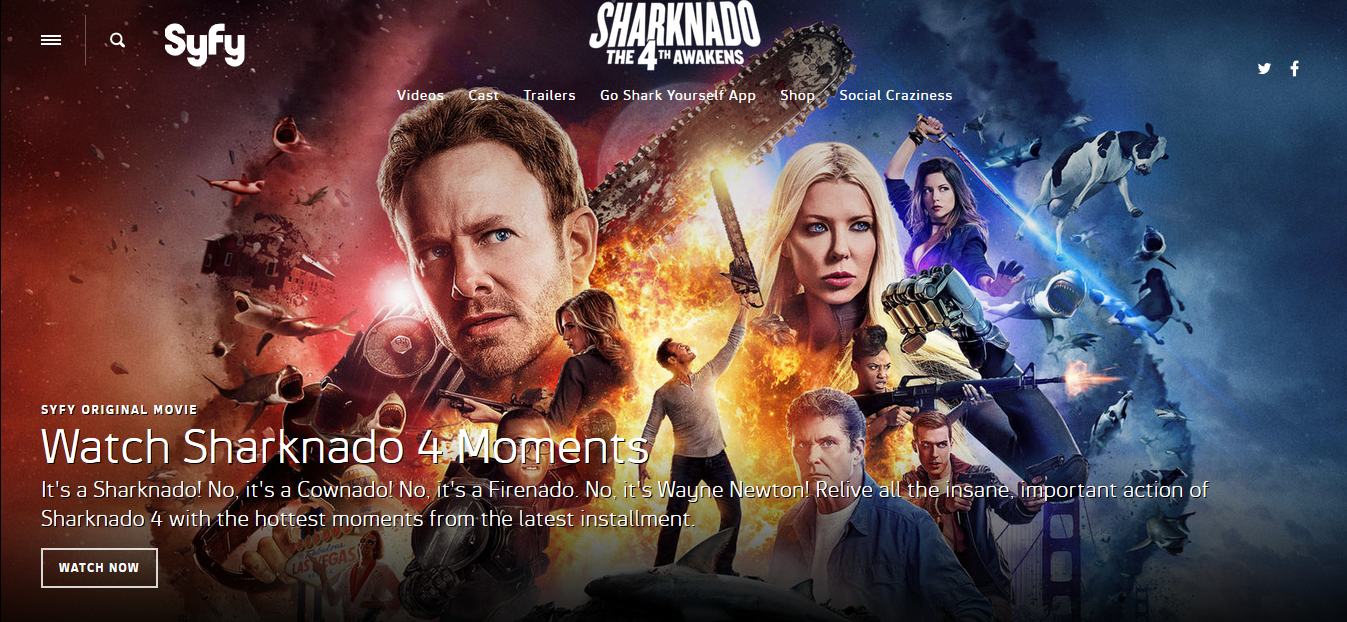 Watch Sharknado Online with AT&T TV NOW
AT&T TV NOW is an AT&T owned cord-cutting service with Syfy being part of their Live a Little bundle for $35 a month. The service live streams Syfy which apparently means that you'll be able to live stream Sharknado whenever it is aired and even when the new installment comes out. Plus, AT&T does not charge subscribers for the data they consume when streaming and there is no long-term commitment required. Click the button below to try out the service.
Streaming Sharknado on Netflix, Hulu, and Amazon
Netflix has all four installments of the Sharknado movie. Plus, there is a high probability that the latest installment i.e. Sharknado 5 will also be available on Netflix as soon as it's released.
Hulu also has Sharknado part 1-4, available for streaming. So, you can log-in, and binge watch it over a lazy weekend or perhaps a work day!
Sharknado is available for download as well as on Bluray via Amazon. However, if you go the route of downloading all four parts expect to pay $2.99 to rent it and $9.99 to purchase.
Illegal Methods of Watching Sharknado Online
Well, there are many illegal ways of watching Sharknado online. However, who in the world would want to take on the FBI and risk going to prison for watching flying sharks attacking people illegally? So, you're better off using the legal methods described above and staying out of jail!
—Shark Attack!