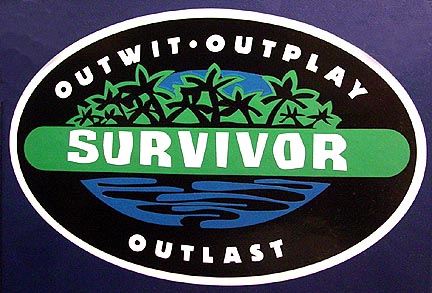 You may not be old enough to remember but Survivor as actually the first, real reality TV sensation. The winners of the program were superstars for a few years in a row back then. The first season was very innocent with players afraid to actually play the game. Today, it's a strategy filled mind game that has aged rather well. Lasting over 25 seasons, Survivor has been a staple of american life since the turn of the century.
So has Survivor, a CBS program that came to prominence at a time where AOL was ruling the internet and Netscape Navigator was a thing. Watching Survivor online is as easy as getting your torch snuffed out at tribal council. Here are some streaming options for you Survivor fans still carrying that torch all these years.
CBS All Access is The Official Way to Stream Survivor Online
CBS All Access is an app that not only lets you stream Survivor, it has all other CBS programming including some NFL games and Star Trek: Discovery as well. There's a 30 day free trial so if you need Survivor streaming now, that's your best bet:
DIRECTV NOW Also has CBS and Survivor Live!
If you want a more complete Survivor streaming solution look no further than DIRECTV NOW. It's like cable but packages that include all networks and most cable channels you've heard of starts at $35. They have a seven day free trial so give that one a shot and maybe you'll like streaming channels like The Game Show Network, Lifetime and HGTV as well:
Try DIRECTV NOW Free for 7 Days
Is Survivor on Netflix or Hulu?
Netflix has a few seasons of Survivor available on DVD for rental.  There are exactly zero episodes of Survivor available for streaming on Netflix, though.
Hulu, on the other hand, has almost 250 episodes of Survivor available. They have a deal with CBS for access to all of their past content. You have to be a subscriber and you won't get any of the new seasons of Survivor as it airs but an old season of Survivor is just as good as a new one if you haven't seen it, right?
Watch Survivor Online with the Official App
The official Survivor website is actually a great place to stream Survivor online. You can watch any episode of the latest season online for free as long as you're willing to wade through commercials like a pleb.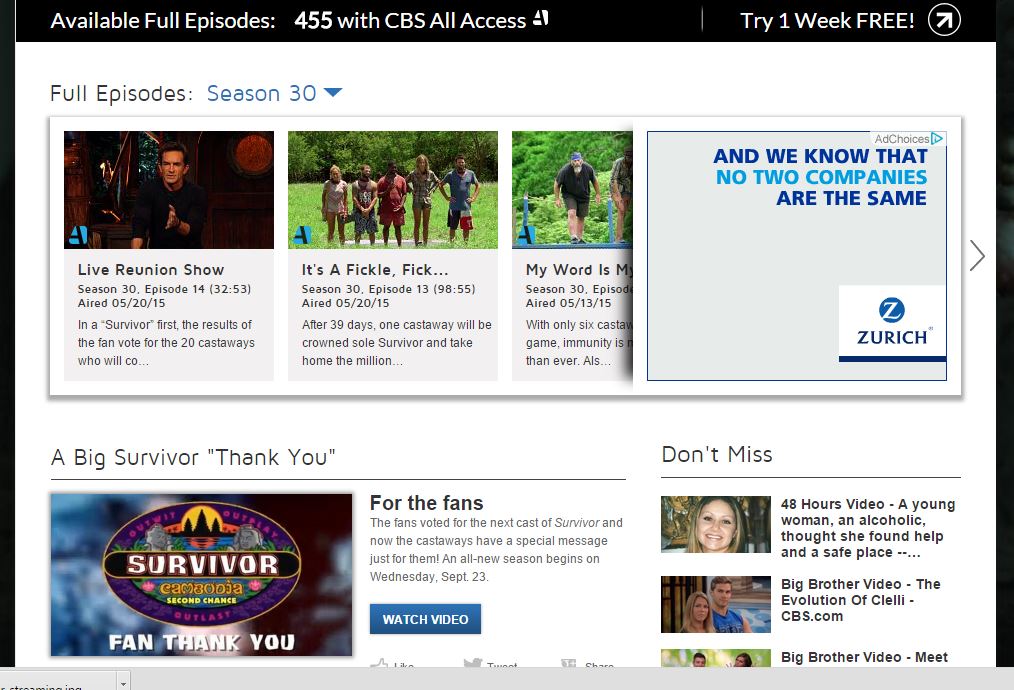 The official CBS app is by far the best streaming option for Survivor episodes if you're on the go. It's free and you don't even have to log in to use it. Just deal with the same commercials that I mentioned before.
Is there a Survivor Live Stream?
Yes! CBS allows you to stream Survivor live on their official website. The catch is that you'll have to pay $5.99 for the privilege of watching Jeff tear down his contestants one by one.
Watch Full Episodes of Survivor on Amazon Video or iTunes
You can also download entire seasons or single episodes of Survivor on Amazon, Google Play or iTunes. This is a good and bad option. The good part is that you can watch these episodes offline and you'll own them forever. The bad news is that you'll have to wait quite a while to get episodes of new programs if that's what you're after. But if you're looking for past episodes of Survivor online this might be your best option.
True fans will own all of the seasons of Survivor on DVD AND they'll own them on Amazon (with iTunes as a backup, just in case).  Are you a real fan or an arm-chair contestant yourself? Stream Survivor anytime, anywhere (even on a remote island with internet) with the above options.