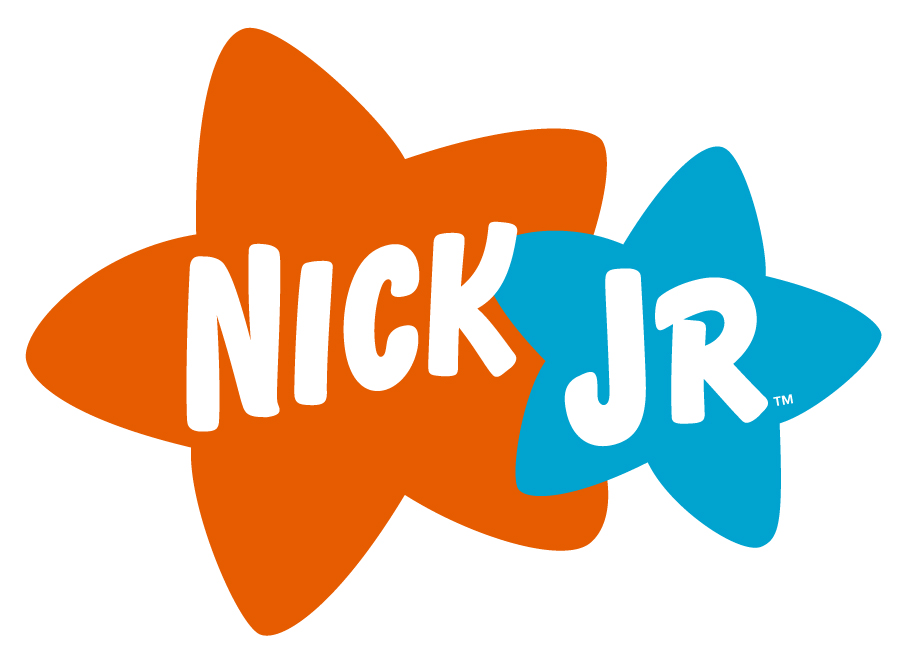 Nickelodeon Junior, or often called, "Nick Jr.", is a very popular American digital cable and satellite television channel and network. This channel came out shortly after Nickelodeon did when it became apparent that a TV channel was needed that distributed quality television to kids between the ages of two to six years of age. Nick Jr. took off from the get go and has been wowing us with great shows for our youngsters ever since.
Nick Jr. and all of its various shows and programs are run by the Viacom Kids & Family Group, an essential unit of the infamous Viacom Media Networks division of Viacom, the channel's ultimate owner, operator, and mother company. The channel today, which is and has been aimed at younger children in their toddler age and slightly older, features a pleasant mix of originally produced programming and TV shows. Nick Jr. also showcases series previously and concurrently aired on the, "Nick: The Smart Place to Play" segment. Nick Jr. will also run shows that were once aired on Nickelodeon, or more, "young kid", versions of the same shows. Due to the ever increasing and always popular Nickelodeon block, Nick Jr. regularly announces on air as, "the Nick Jr. channel" to avert confusion between the two programs, especially during critical times of the day where both Nickelodeon and Nick Jr. are both carrying preschool programming in tandem.
Some of the most popular shows on Nick Jr. are:
• Ben & Holly's Little Kingdom (October 5, 2015 – present)
• Dino Dan (October 17, 2010 – present)
• Franklin and Friends (September 28, 2015 – present)
• Julius Jr. (September 29, 2013 – present)
• Lalaloopsy (March 29, 2013 – present)
• Little Charmers (January 12, 2015 – present)
• Mike the Knight (March 1, 2012 – present)
• Peppa Pig (February 5, 2011 – present)
• Peter Rabbit (February 19, 2013 – present)
• Tickety Toc (September 10, 2012 – present)
• Winx Club (July 26, 2015 – present)
• Zack & Quack (April 5, 2014 – 2015; 2016–present)
Many of us know and love this channel, and if we don't we know our kids do! Ever heard of Dora the Explorer? If you haven't your kid certainly has, and finding his or her favorite Dora episodes to watch online or to stream can be the perfect way to spend a quite evening or Saturday morning. The first place to look of course is the main website for Nick Jr. This site has everything Nick on it, including loads of other links to other sites with everything Nick Jr. related.
Watch Nick Jr without Cable on Sling TV
Sling is owned by DISH so they have great relationships with channels like ESPN, HGTV and Lifetime. All of those channels and more are available for $20 a month via streaming. No cable required. Nick Jr is a recent addition to their lineup as well.
Head over there now to check it out and sign up for the free seven day trial.
Roku and YouTube; Stream Nick Jr Content on the Go
A while back Roku made Nickelodeon available. Now they've made Nick Jr. available too! This is one of the fastest, easiest, and lowest maintenance ways of catching Nick Jr. on the fly. Simply get connected with your Roku and away you go with all of your kids' favorite Nick Jr. shows.
YouTube has been stepping it up too, with its very own Nick Jr. channel and with loads and loads of Nick Jr. material available for free. To get some Nick Jr. playing at just at the click of a button, YouTube is the place to go.
Catch All the Goodies with the Nick Jr. App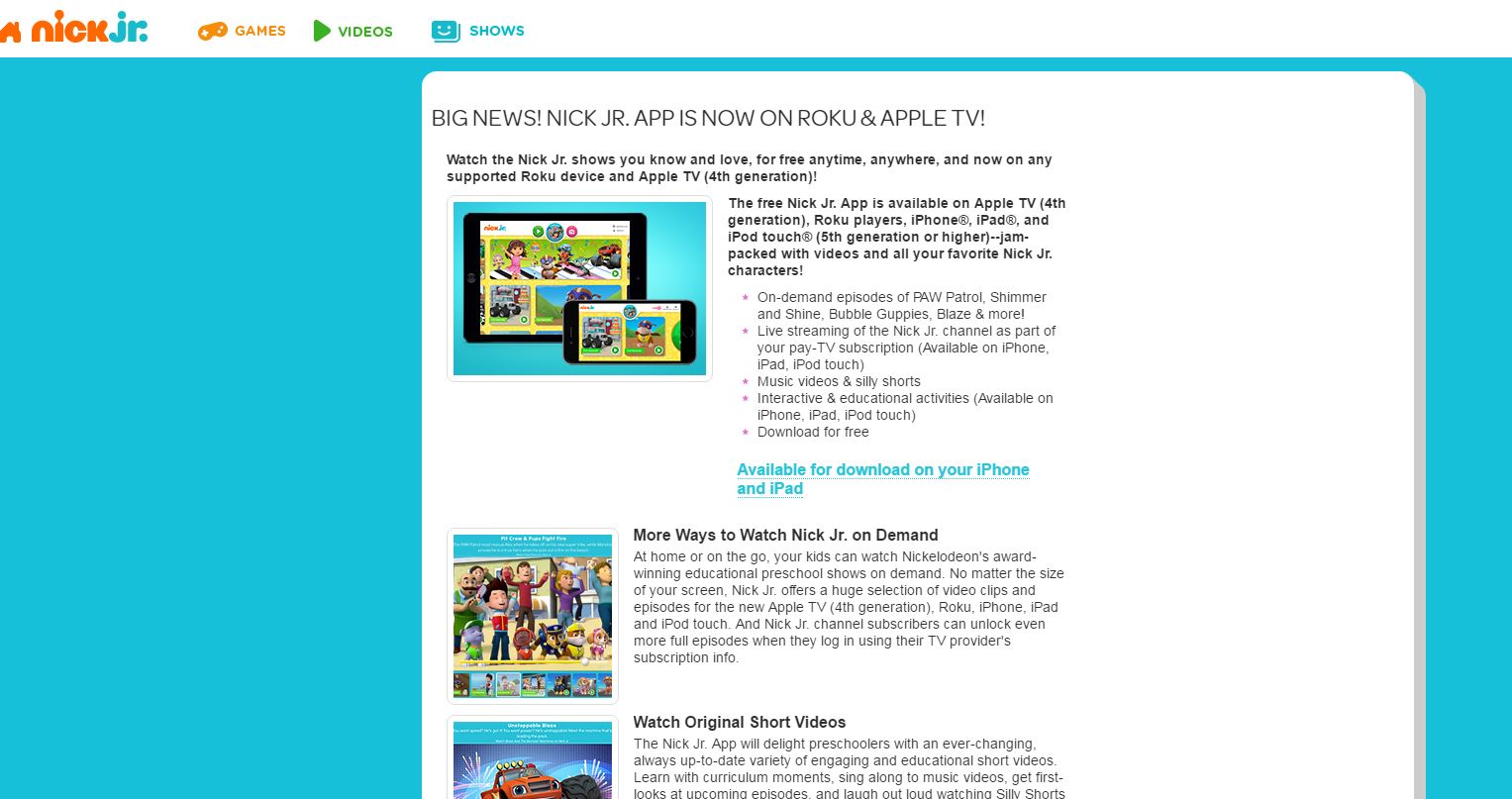 Probably the most user-friendly way to watch all of the best shows on Nick Jr. is with the official app. This is by far the easiest to operate and navigate, and it has all the shows easily categorized and simple to find and flip through. With just a couple taps using the official app you and your kids can be watching Nick Jr. in no time at all.
Many of us want to get a hold of as much Nick Jr. as possible for our kids. Some of us just want to relive the nostalgia of our childhood. Either way, we recognize the desire to be able to see as much Nick Jr. as possible and we will keep searching for newer and easier ways to do so. Check back again soon!
Last Updated on by Exstreamist