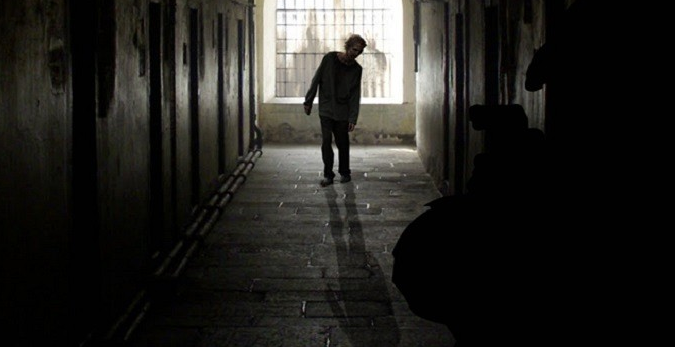 Are you a fan of AMC's The Walking Dead? Then we're pretty confident you're going to love this prequel of sorts, that takes place in Los Angeles, a different location than the first series, but explains just exactly how things got so terrible when The Walking Dead started it's epic run on AMC.
For those less familiar entirely, The Walking Dead follows a group of strangers united following a devastating outbreak that has killed off most of civilization only to see them rise as zombies. The remaining survivors of course have their own entirely separate issues that of course make survival all the more difficult. The show has been well received by both critics and zombie fans alike for its complicated and twist-packed plot that creates some high intensity drama.
So what is Fear The Walking Dead? It takes place prior to the main Walking Dead story line and deep dives into the details behind just exactly why this outbreak took place. Fear the Walking Dead features a much smaller cast than its counterpart, focusing instead on a family as the zombie apocalypse takes place.
Fear the Walking Dead will have two seasons at least, according to AMC.
So how can you watch Fear The Walking Dead online? We'll break down the current ways below:
Live Stream Fear the Walking Dead on Sling TV
AMC has partnered with Sling TV, meaning subscribers to this new DISH TV upstart can view shows like Fear the Walking Dead online without any problems. With the ability to stream AMC live with Sling TV, you don't have to worry about any spoilers either. Great news too, you can sign up for a free trial of Sling TV here and cancel anytime. This should give you a great option if you're looking to watch 'Fear the Walking Dead' online right now.
Watch Fear the Walking Dead via DIRECTV NOW
DTVN is a lot like Sling where you get AMC, ESPN and Bravo along with tons of other cable stations for a lower cost that includes online streaming only of shows like The Walking Dead. There's a 7 day free trial so that should get you started:
Try DIRECTV NOW Free for 7 Days
AMC has a standalone app to stream shows online and on mobile
AMC, well ahead of its competitors, released a standalone app that allows for cable subscribers and individual subscribers of the app to use to stream shows like Fear the Walking Dead online. The app has some pretty negative reviews though from a usability perspective so you might be better off streaming Fear the Walking Dead directly off of AMCTV.com
Is Fear the Walking Dead on Netflix?
So this could get interesting. Netflix has been buddy-buddy with AMC for a long time, with shows like The Walking Dead, Mad Men and Breaking Bad receiving a large majoirty of their views directly from Netflix. But Fear the Walking Dead has agreed to a massive deal with Hulu, giving them first crack at streaming the show online. In other words, while maybe down the road Fear the Walking Dead will be on Netflix, it likely won't be anytime soon.
Amazon Prime
You can stream Fear the Walking Dead on Amazon Prime as well, giving access to the episodes that have already aired. This is a great option for those of you interested in checking out a few episodes before committing to the series.
Grab Your Favorite Seasons of Fear the Walking Dead on DVD & Blu-Ray
If all else fails you can always purchase a physical copy of Fear the Walking Dead. Hey, it isn't streaming but at least this way you won't have to worry about who owns the rights to Fear the Walking Dead ten years from now. Check the latest prices for this show on Amazon
.