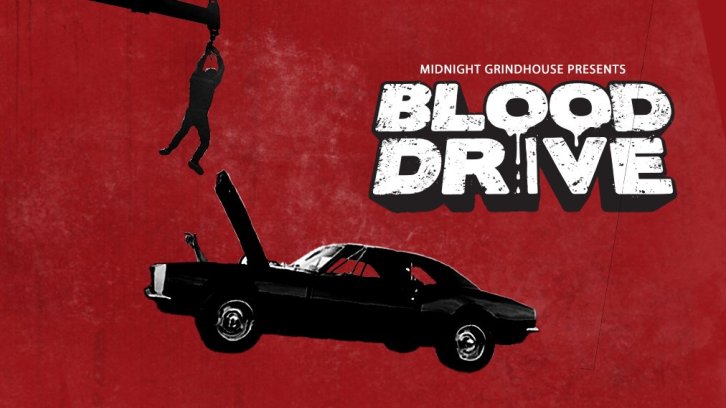 Blood Drive is a Grindhouse style Syfy series which premiered in 2017. The show is set in the distant dystopian future of 1999. The so called Great Fracking Quakes have resulted in the United States splitting with a scar being formed across the Mississippi River. Taking advantage of this situation is Heart Enterprises, a mega corporation who hopes to exploit the discoveries within the Scar to gain a strangle hold on the economy and politics. Water has become scarce owing to the environmental decline, and gasoline is strictly prohibited making it very expensive. It's up to LAPD officer Arthur Bailey to team up with Grace D'Argento to take part in what's called a death race, where the cars run on not gasoline but human blood. Hence the name Blood Drive!
Full of gore, witty one liners and grindhouse style filming is one of Blood Drive's strong suits for people who love these types of films. If blood and gore are your thing then below is how you can stream Blood Drive live online and even while driving!
Watch Blood Drive Online Using the Official Syfy App or Website
The Syfy app is the way to go for anyone who wants to stream Blood Drive free or watch an episode that they have missed. All that's required is to visit the official website or download the app to any iOS or Android device. However, only cable subscribers who have subscribed to Syfy can stream Blood Drive via the app and official website. If you're not a subscriber and your buddies aren't sharing their subscription details then choose any one of the other options below.
Live Stream Blood Drive Online via AT&T TV NOW
AT&T TV NOW is an internet cable service which streams live channels via its apps for iOS, Android, Amazon Fire, and Chromecast devices for just $35 a month. Owned by AT&T subscribers also get free data for streaming. Fans of Blood Drive will also be glad to learn that there is no long-term commitment. So, you can discontinue the service as soon as the season of Blood Drive ends. You can also continue to watch other Syfy shows like Kill Joy, Channel Zero, Van Helsing, etc. But before you subscribe try out the service by clicking on the button below.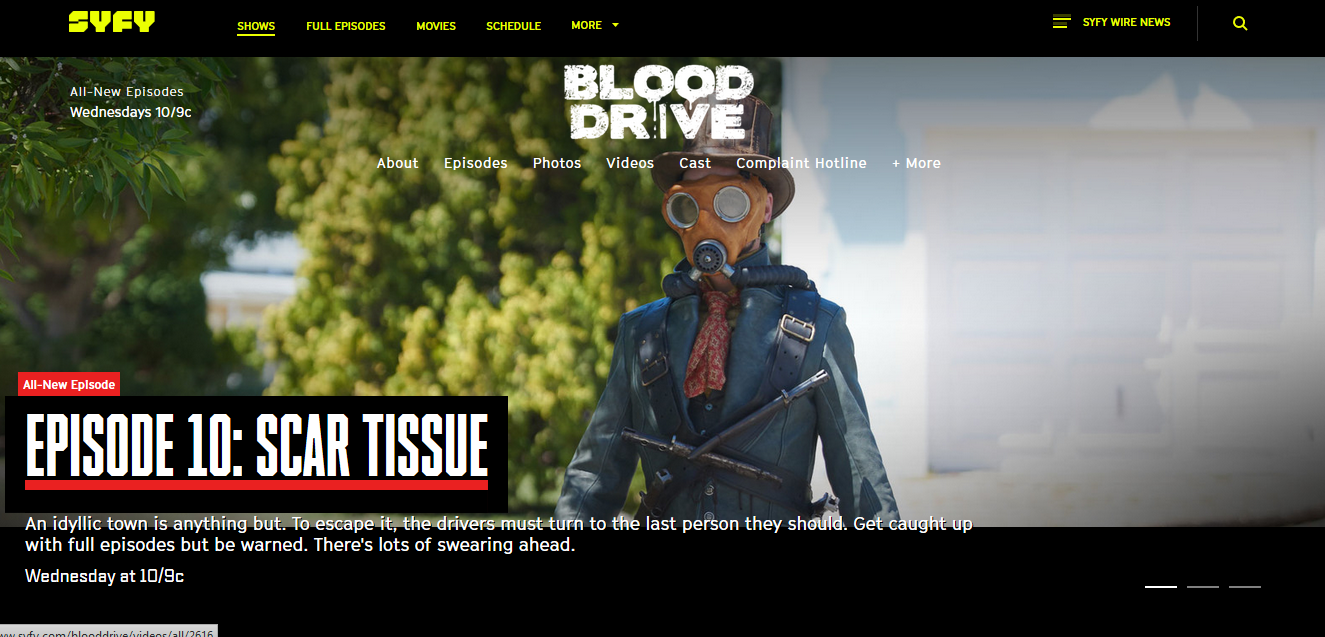 Live Stream Blood Drive Online with Sling TV
Sling TV is also a cable alternative which streams channels like Syfy to your mobile device, or you can choose to stream them via a web browser. Starting at $20 a month, it's pretty cheap considering that you can watch Blood Drive and just about any other Syfy show live. You can also watch live television on the go! Though we wouldn't advise that you stream Blood Drive while driving!
Streaming Blood Drive on Netflix, Hulu, and Amazon
Netflix and Hulu both don't have episodes of Blood Drive available for streaming. Both services have as of late been deprived of Syfy shows for some reason.
If you've missed an episode of Blood Drive, itis good to know that it can be downloaded from Amazon Prime in HD. Amazon charges fans of the show $2.99 an episode or $24.99 for the entire season.
Other Methods of Streaming Blood Drive Free Online
Blood Drive is a copyrighted show, so you'll need to pay for it one way or the other. Even with 100% free pirated streams promising you'll pay nothing to watch Blood Drive live online will end up for you paying for it with prison time. So, it's best to use the legal methods above which may not be free, but they are definitely cheap!
Last Updated on by Exstreamist