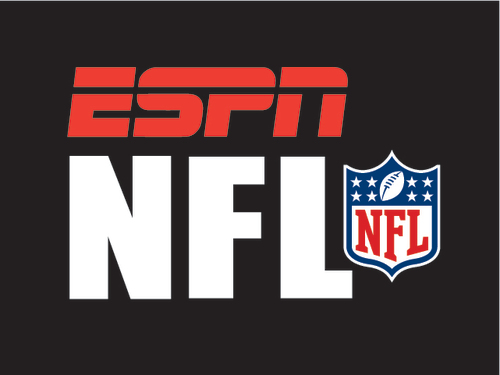 NFL on ESPN is a programming slot on the network usually scheduled inline with the pre, post and on-season games. ESPN also televises the Sunday and Monday night regular-season games as part of it. Also, part of the slot is Monday Night Football doubleheader. ESPN airs one game during the postseason. So, in addition to the official NFL Network, ESPN happens to be the go-to network for football fans. Though there are rumors that things may change but if the existing agreement is anything to go by NFL on ESPN is going to be available till around 2021.
NFL fans no longer have to hang around at home watching the game as thanks to the internet it is possible to live stream NFL on ESPN. Below we'll look at how live streaming works!
Watch NFL on ESPN Online Using the Official App and Website
The official ESPN app is available for iOS and Android devices only. It is also free to use. Just download and log-in with your subscriber credentials. The same goes for the official website. Both the website and app allow football fans to live stream NFL on ESPN free so as long as they have a valid subscription. That means those who don't have a subscription can't stream…or can they? Below are a couple of cord-cutting services you can use to stream NFL on ESPN.
Live Stream NFL on ESPN via DIRECTV NOW
DIRECTV NOW is for NFL fans who want to cut the cord and stream on the go without a long-term commitment. The service starts at just $35 a month and allows subscribers to stream NFL on ESPN live. The service live streams dozens of other channels too like CNN, Fox Sports, AMC, etc. Also, with apps for iOS, Android, Xbox One, etc. there is no limit to where or how to choose to stream!
Try DIRECTV NOW Free for 7 Days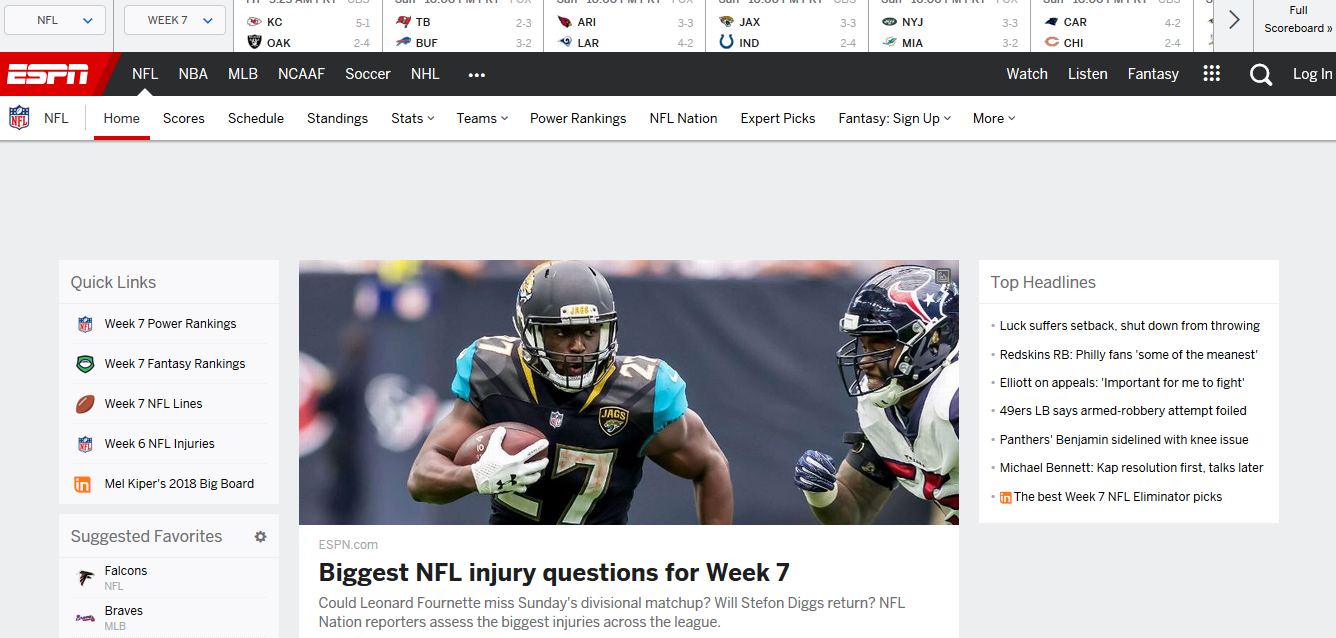 Live Stream NFL on ESPN Online with Sling TV
Sling TV is a slightly cheaper cord-cutting alternative starting at just $20 a month. The service includes ESPN which naturally ensures that you'll be able to stream NFL on ESPN. Also, like all decent cord cutting alternatives, there are apps for all leading smart and mobile devices. So, if all you have is a laptop you can stream via a browser too…that's pretty handy!
Streaming NFL on ESPN via Netflix, Hulu, and Amazon
Netflix has for a long time been struggling with sports shows. So, it stands to reason that they don't have NFL on ESPN.
Hulu does not cater to sports fans in general. Even though they have lots of other shows NFL on ESPN or anything related to the NFL is not available.
Amazon Prime has an ever-expanding library of movies and TV shows, but NFL on ESPN is not part of it. That's unfortunate for those who'd rather pay to download and watch later.
Other Methods of Streaming NFL on ESPN for Free
ESPN holds the copyright to all NFL games it broadcasts. So, it wouldn't be a good idea trying to mess around with them. Those that do stream ESPN for free are based outside of the US. But if you try watching NFL on ESPN free in the US prepare for some court time and fines if this is your first time.